The over-the-top homes on Entourage provided some of the best backdrops ever, and now you can live in Ari Gold's beach house. Well, Jeremy Piven's Malibu home, but the actor did purchase the four-bedroom, five-bathroom abode in 2004, right when the HBO series first aired.
Piven paid $3.5 million for the house, per Variety, which he has put on the market as a rental at various times since 2014, with asking prices ranging from $35,000 to $50,000 per month. It's currently listed as a furnished summer rental at a pricy $40,000 monthly cost.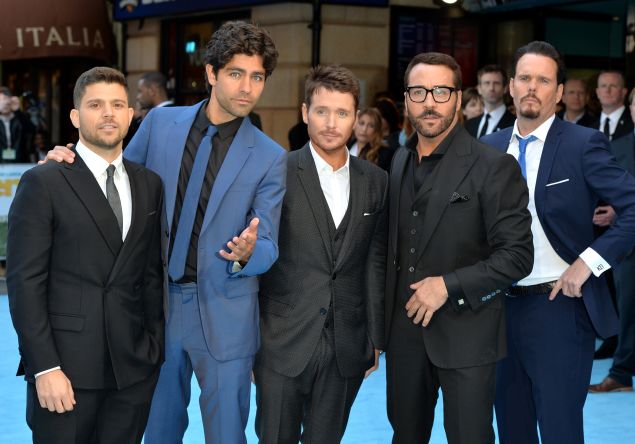 If anyone's looking for something more permanent, Piven is now ready to part ways with the home for good, as it's now on the sales market for $10.5 million.
The open floor plan provides airy living and dining areas, with glass siding doors opening to an oceanfront deck equipped with a spa tub.
A media lounge has super high-tech production equipment (perfect for Billy Walsh, just saying) and there's an entertainment room fitted with a walk-in wet bar, dry sauna and beach side dock—it all seems very worthy of Vince Chase. Remember when Jessica Alba gave the whole crew her Malibu beach house for the summer?
We'd recommend Adrian Grenier check out the property and turn his former on-screen persona into reality, but considering he said he "pioneered Williamsburg" and had to move onto Bushwick because the gentrification of his beloved Brooklyn neighborhood was just too much, he's probably not too impressed by the celeb haven that is Malibu.