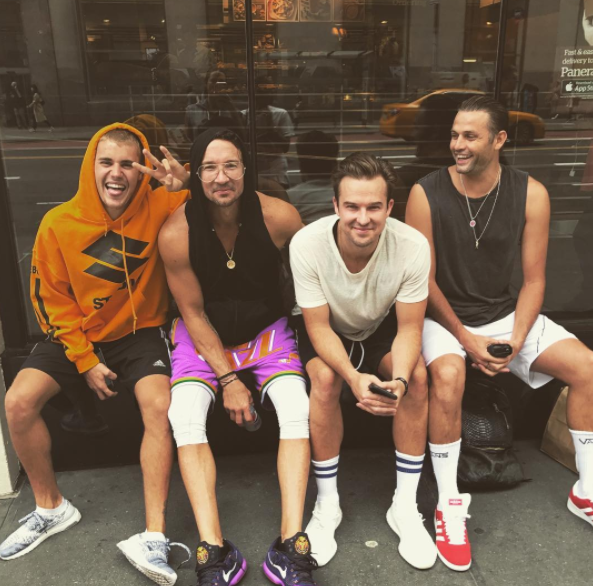 For those who weren't able to trade punches with Justin Bieber, there's still an  opportunity to face off against him. Only this time, it's far less dangerous, as the game of choice is ping pong. Over the weekend, the "Boyfriend" singer was spotted at SPiN New York, a ping pong social club inexplicably owned by Susan Sarandon.
The Biebs wasn't the only celebrity spotted at the social club over Memorial Day weekend. Country group Florida Georgia Line stopped by and Yankees teammates Tyler Clippard and Chasen Shreve were seen playing at the club.
Shockingly, Bieber did not join the plebeians for p0ng. Instead, he was found in their newly upgraded private room, spending time with his entourage, where they enjoyed wings and beers. The two Yankees pitchers received lessons from one of the club's pros. Florida Georgia Line's Tyler Hubbard, on the other hand, simply mingled with the everyday folk and sipped on cocktails.
According to folks at SPiN, Bieber came with Carl Lentz, hipster Hillsong Church's pastor the stars, along with four or five other friends who were "super nice" and showed off photos of the new tour merchandise. And as the video shows, "The guys got super competitive in ping pong to the point that they all took their shirts off…Justin battled a friend with a one handed challenge."
This isn't Bieber's first ping pong foray. He's been to SPiN before, when he played against rapper Action Bronson and won. Rumor has it, he requests a ping pong table on tour (it's specifically included in his most recent leaked rider, where he asked for a "yoga casket" filled with essential oils). The Ludacris collaborator isn't the first celebrity to be seen there; ScarJo and Jets QB Mark Sanchez are both pong players.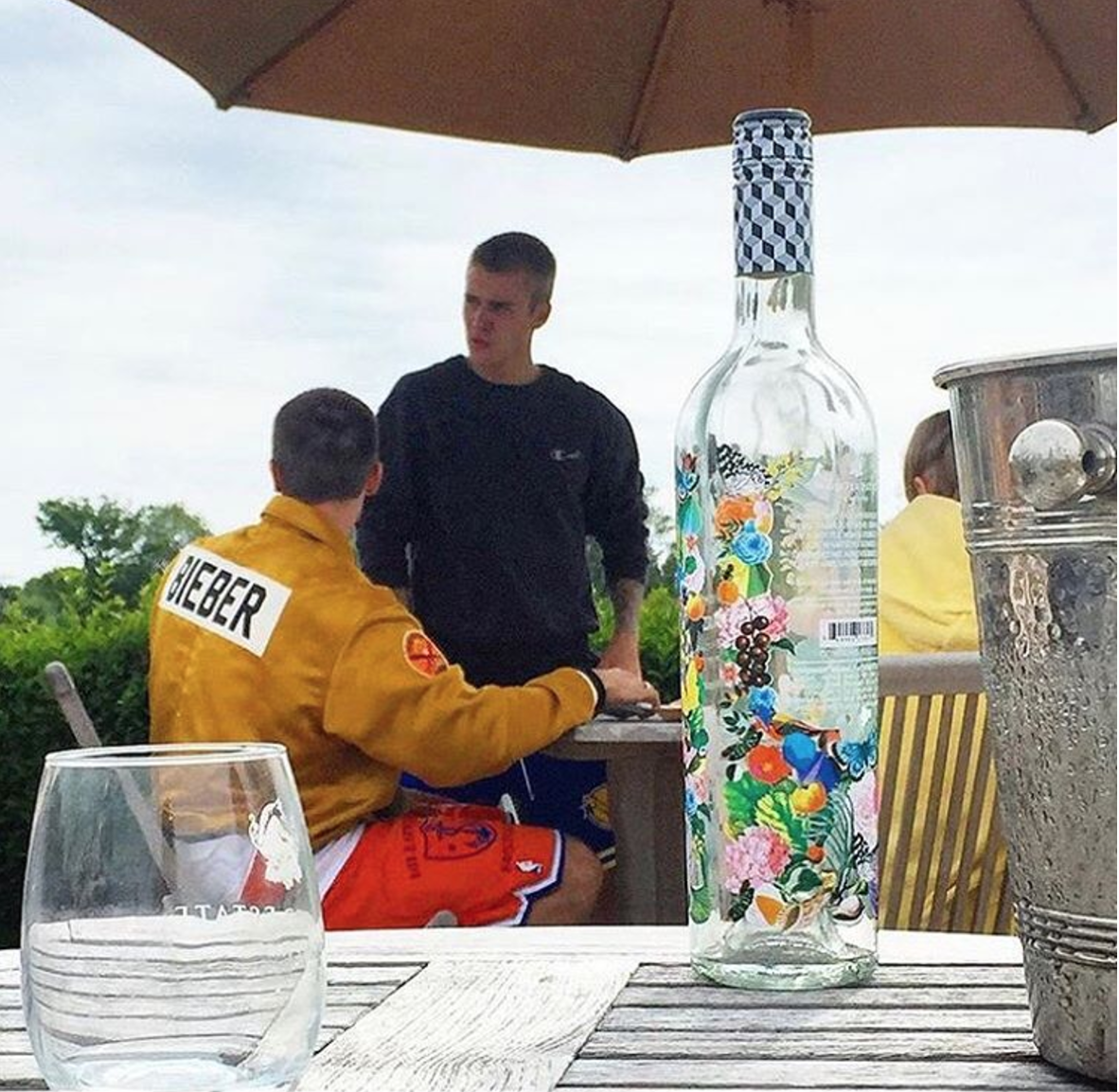 The "Baby" star also stopped by the Wolffer Estate in Sagaponack with a few friends, including Taylor Swift's ex Patrick Schwarzenegger, who was with his current girlfriend, model Abby Champion. According to those in-the-know at the winery, Biebs initially requested red, but ended up trying their rosé recommendation, instead. He and his friends took their shoes off to enjoy their summer water, but kept their shirts on this time.