Two of America's favorite foreign politicians, Canada's viral Prime Minister Justin Trudeau and France's new young President Emmanuel Macron met, chatted and wandered through picturesque scenery together, and the internet somehow did not explode—but it did inspire many a bromance meme. Hopefully, Obama is not experiencing too much FOMO over their newfound dudeplomacy. Of course, if Prince William had made an appearance, it would have been true chaos.
Trudeau tweeted, "sitting down with Emmanuel Macron for the first time, talking jobs, security & climate – looking forward to more conversations, my friend," in both English and French, of course. The politicians looked like fast friends, but it has nothing on Trudeau's meeting with Prince George. Sure, prince George liked Canada more than he liked the Prime Minister (proven after he rebuffed his high five), but their meeting was still a momentous occasion.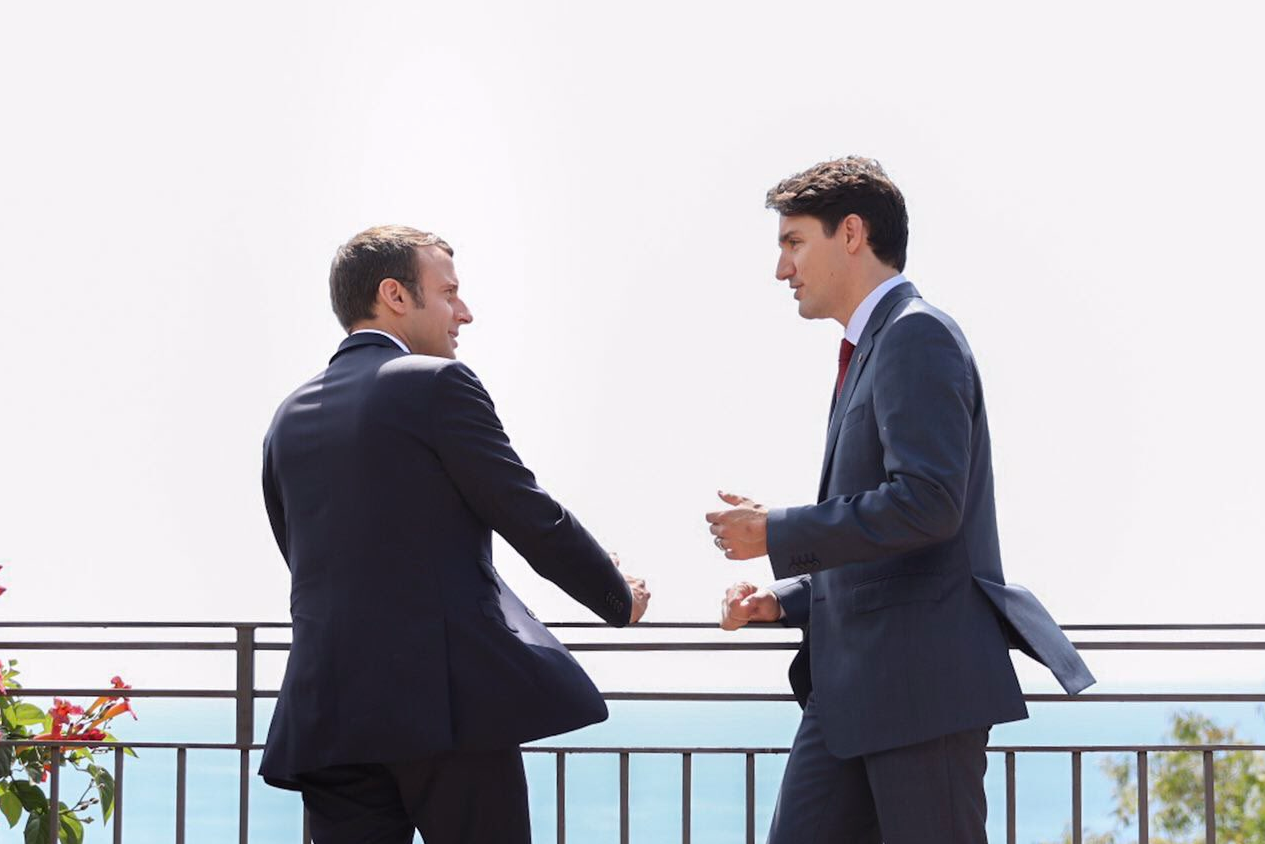 The pair posed for photos that didn't need a filter, as they had the Pinterest-worthy backdrop of Taormina, Sicily, to casually model in front of. They weren't in town to admire the computer desktop scenery; they were attending the G7 Summit, to discuss more serious topics, including terrorism, especially in the wake of the Manchester bombing. And despite their newfound bromance, there were others involved in the meeting. Leaders from Britain, France, Germany, Italy, Japan and the US joined, and discussed Syria, North Korea and the worldwide economy.
Their fast friendship might be because the public servants are so close in age, as Trudeau is 45 and Macron is 39 (although his wife, Brigitte Trogneux, is 64). Fan fiction is already in the works, but feel free to contribute your own. The idyllic scenery and their penchant for whispering to each other in French certainly deserves its own short story.