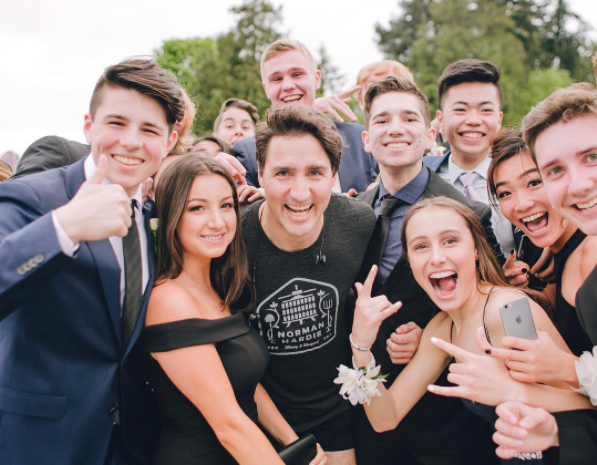 Are you having a bad day? Well, don't worry, because Justin Trudeau and his perfect physique are here to make it all better. The Canadian Prime Minister was casually jogging by the water at Stanley Park Seawall in Vancouver, British Columbia over the weekend when he ran past a group of teens heading to prom.
Never one to pass up an opportunity to spread joy to those around him, Trudeau stopped to pose for the most photogenic photo of all time.
https://www.instagram.com/p/BUU3bInAqp4/
Seriously, the man has been jogging, how is it possible that he's not even sweaty? Why is his hair so perfect? How are his headphones just stylishly draped over his shoulder like a Parisian scarf? What is Norman Hardie? It's an Ontario-based winery, you say? I die.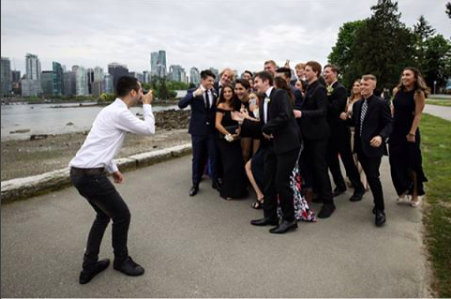 Granted, the photo was taken by Adam Scotti, the PM's official photographer, as part of what he called a "a little side project to document the places we go and the runs we go on." So there might have been a little prep work that went into the shot, but that doesn't take away from the wonder that is Trudeau's toothpaste-commercial ready grin.
And just like that, he was gone, with only the faint scent of magic in the air to show he had ever even existed.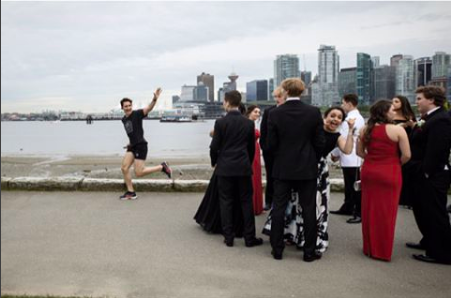 Diana Bruk has written extensively about dating, travel, Russia-American relations, and women's lifestyle for Cosmopolitan, Esquire, Elle, Marie Claire, Harper's Bazaar, Guernica, Salon, Vice, The Paris Review, and many more publications. As the former Viral Content Editor at Hearst Digital media and fellow at BuzzFeed, she also has a special understanding of the Internet and vast experience in human interest stories. You can learn more about Diana on her website or Twitter.