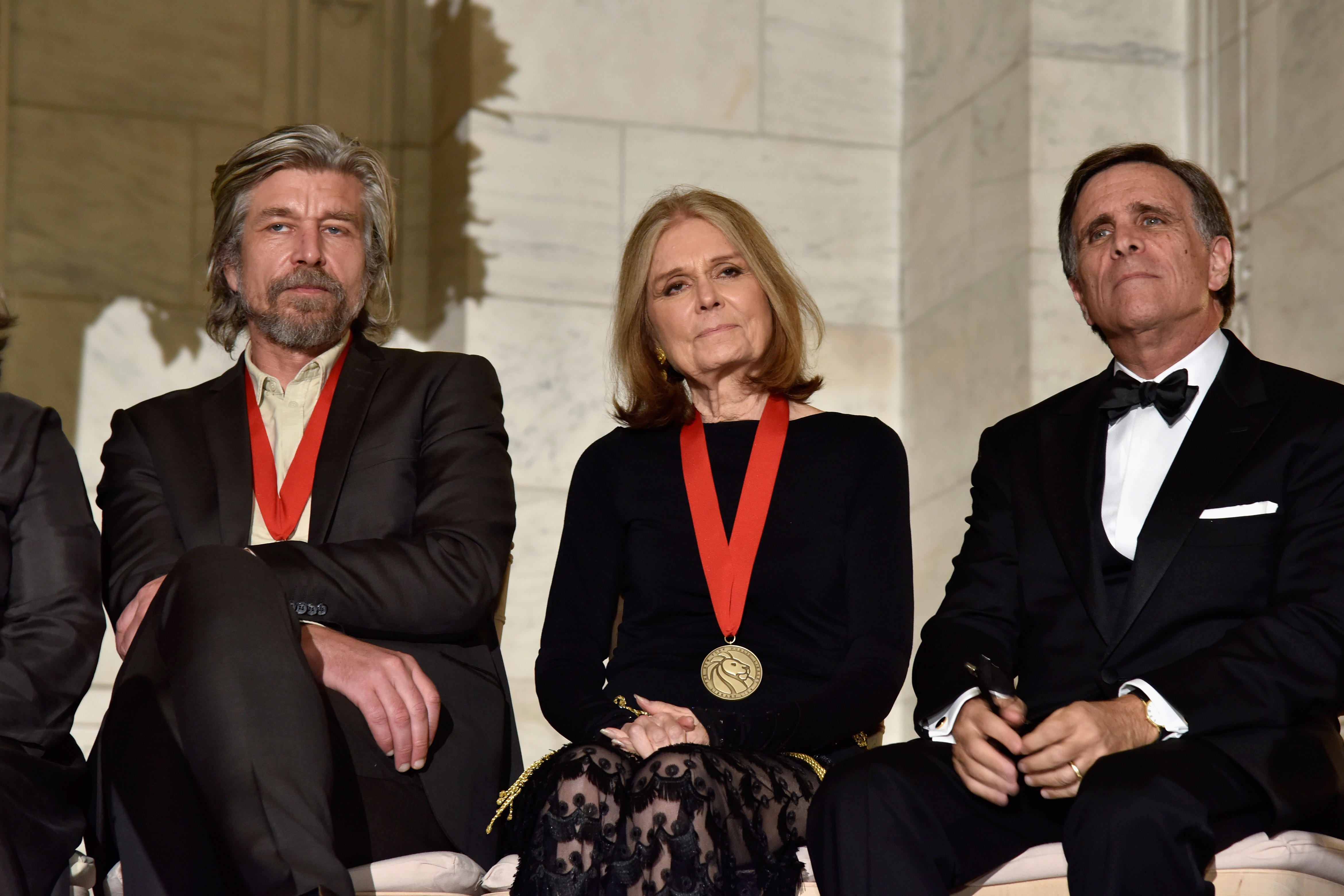 Norwegian author Karl Ove Knausgaard is famous for writing an exhaustive six-volume account of his life—called My Struggle. Er, yeah, that's what he named it. But now that Knausgaard has hit it big, and presumably reached a lull in writing, he's got some free time to do other things.
And so Knausgaard has chosen to moonlight as an art curator, according to the Art Newspaper. The author, serial autobiographer, obsessive diary keeper, or whatever you might consider him, has collaborated with Munch Museum curator Kari Brandtzaerg on an exhibition of works by painter Edvard Munch, opening in Oslo May 6.
The show, titled "Towards the Forest: Knausgaard on Munch" will focus on prints, paintings and sculptures from the museum's collections by the iconic artist, best known his the world famous work The Scream. Whereas The Scream's arresting figure is recognizable across the world, the show will feature works that aren't as familiar to audiences, many of which have never been shown to the public. Brandtzaerg and Knausgaard selected the works from over 1,000 objects, ultimately choosing 140 for the exhibition, according to the Art Newspaper.
Naturally, the author has prepared some writing on the show. "The empty landscapes left behind are ambivalent spaces—the loneliness within the deserted landscapes meets the force and wildness of nature. For Munch, the forest was not only a place where something ended, but it was also a place where something began," writes the author, in a statement on the museum's website.
In addition to selecting works for the exhibition, Knausgaard has also penned a book about Munch, in which he discusses the artist's life and work and "also addresses more general questions about art and life," according to the museum.
In a statement, Brandtzaerg explained that audiences should expect a "more emotionally charged path into Munch's artistic world—with no importance on chronology or biography—from Knausgaard's fresh perspective, which delivers an untold story about the artist and what he searched for in his art."
The obvious next question: Will Knausgaard turn his career as a curator into a seventh volume of My Struggle?