When it comes to selecting her outfits for public outings, Kate Middleton tends to err on the more conservative side. She often favors silhouettes that are covered up and tasteful. She isn't afraid to embrace a fascinator. And there's a very important reason why she's always carrying a clutch. Seriously, mortals are not allowed to offer their hand to royals (for handshakes, palm smooches, etc.), unless the royals extend their hands first. If Middleton's hands are always occupied by toting around an adorable boxy clutch, well, she won't have to worry about engaging in an awkward handshake with someone she shouldn't be.
Needless to say, getting dressed as a member of Britain's royal family is no easy feat.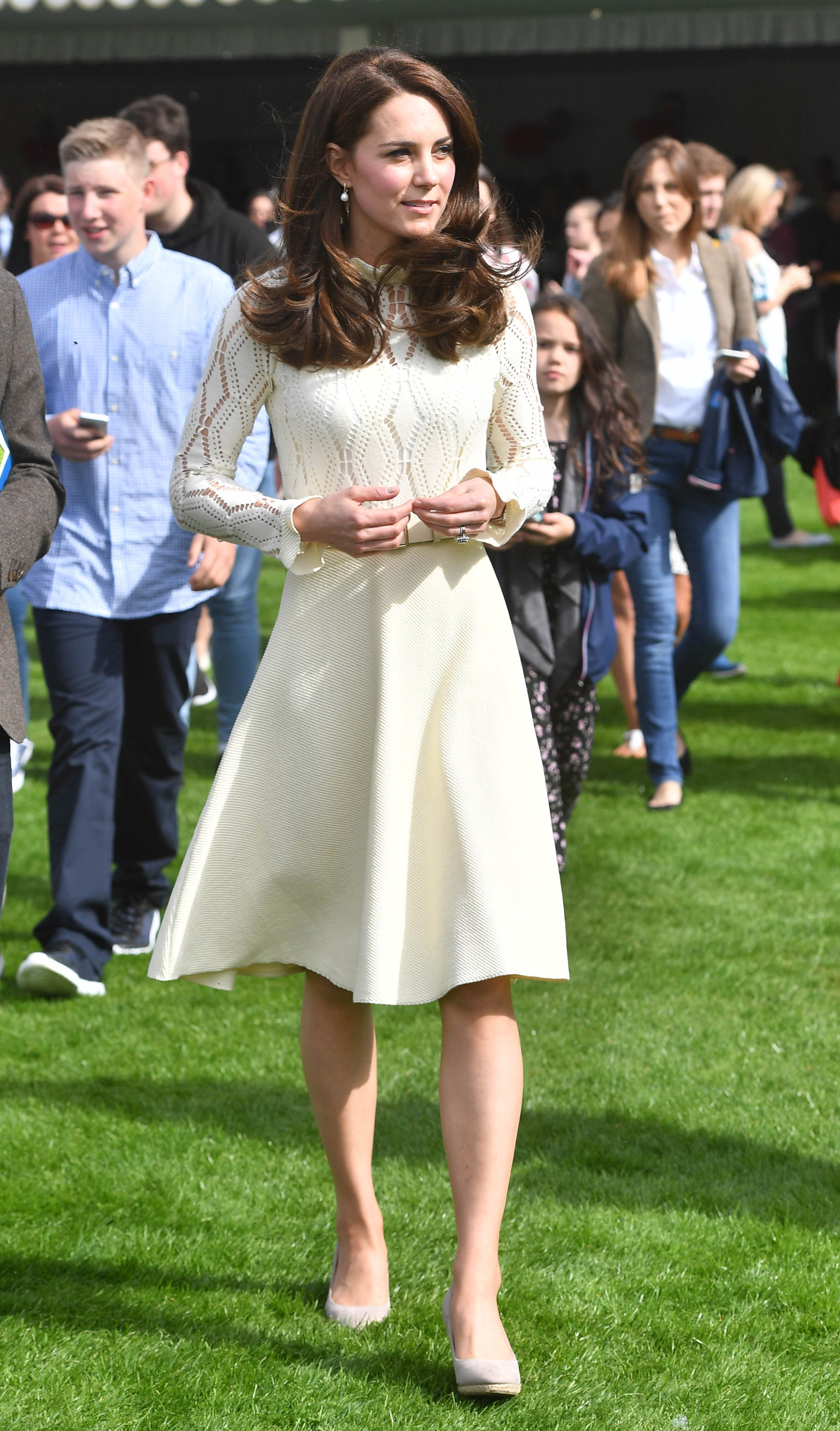 But when it comes to wearing white before the official start of summer, this royal is throwing caution to the wind. The Duchess of Cambridge wore an off-white frock from See by Chloé this weekend, while hosting a tea party on the grounds of Buckingham Palace. The event, which served to honor the children of those who have died while serving in the armed forces, was a joyful one; by no means did it call for Middleton to wear black.
So it makes perfect sense why she wore white before it's officially the season to. The turtleneck collar of her subtly cut-out dress, paired with long sleeves, is both demure and playful, while the knee-skimming A-line skirt is nothing but flattering. In fact, the dress is currently available online for only $460. Middleton even added a high fashion touch to her frock, by cinching her waist with a white Acne Studios belt.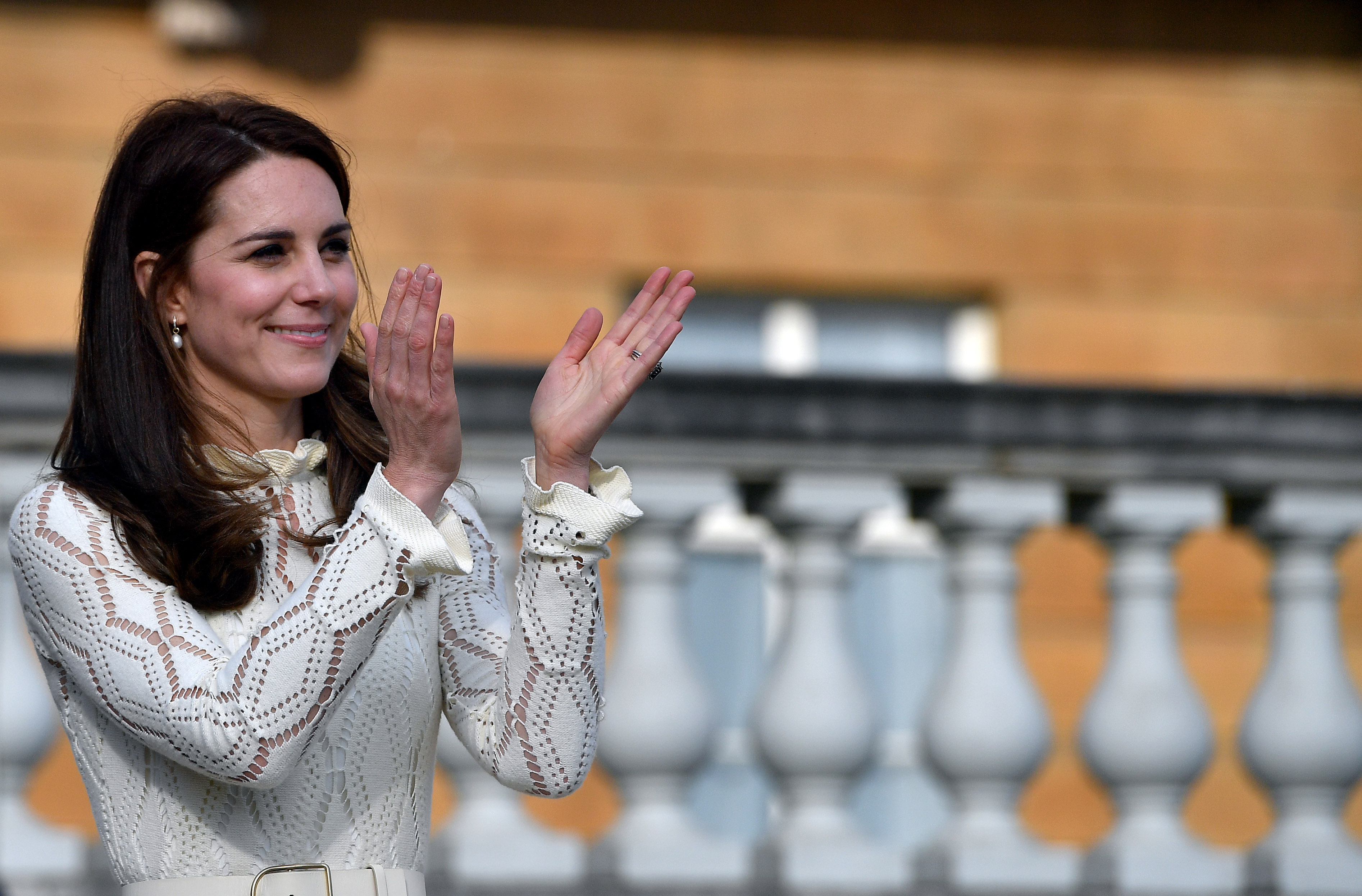 It's nice to see the Duchess of Cambridge showing off a new, rule breaking side. She also might be rebelling in the days leading up to her sister's wedding. On May 20, Pippa Middleton will be the sister wearing white and it looks like her royal sister won't even have a role in the ceremony.