Kate Schelter has worked as a celebrity stylist, illustrator, artist and designer, and she's also the creative director of her own company. Now, Schelter has entered the literary world, with the May 30 debut of her book Classic Style, in which Schelter gives advice and tips on personal style, design and fashion from her many years in the industry. 
A quick scroll through Schelter's effortlessly curated Instagram gives a peek into her classic yet stylish aesthetic. It's filled with her handpainted watercolors, Pinterest-worthy interior décor, snaps from events with pals such as Julia Restoin Roitfeld and idyllic family photos in Cape Cod.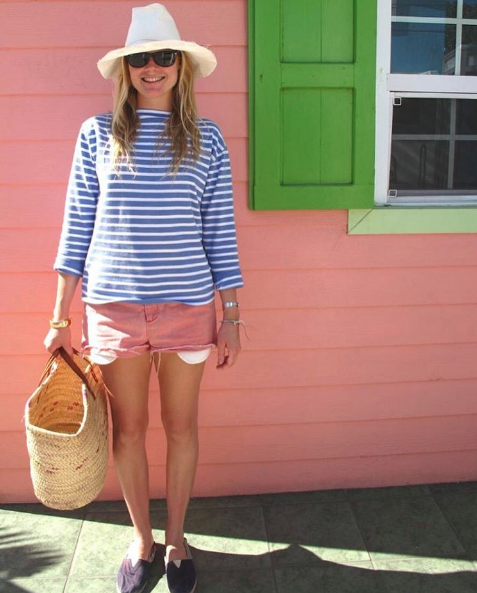 The title of your upcoming book is Classic Style. How do you maintain such a timeless look?  
Timeless style comes from pieces you go to over and over again; the staples  that fit you right and well. Everything I write about in my book is a favorite — things that after fifteen years of working in the fast-paced fashion world, I come back to. It's about honoring what's right for you, and not trying to fit into someone else's idea — trying to be really true to yourself. I'd rather see someone buy ten of the same shirt and wear them every day to look fantastic than wear every trend, color and designer out there and have no authenticity.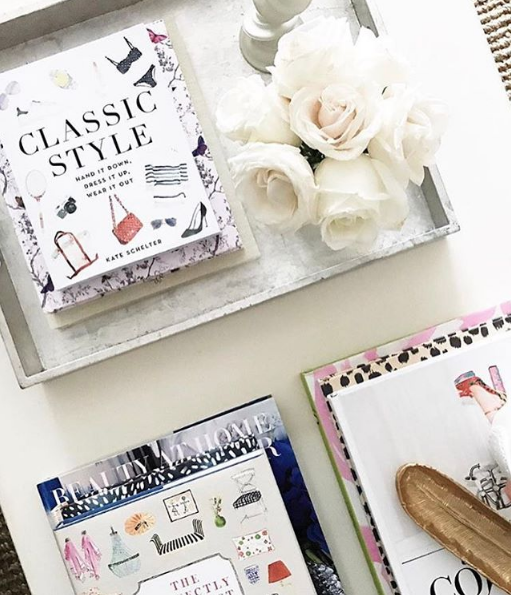 What classic pieces should every woman have in their closet? 
I realized when I was writing this book that my wardrobe has evolved in a parallel way to my career. They're both about constant reinvention, like a dress I wore ten years ago in a certain way, and took to the tailor and had the fit changed or slightly altered.
I think everyone should own a pair of gorgeous black stilettos and  a striped shirt. It sounds silly, but there are so many colors, sizes and styles! I have a stack of probably fifteen striped shirts. And a great pair of sunglasses. Sunglasses are like the perfect lipstick shade—you have to do research, invest time and find ones that fit your face, lifestyle and who you see yourself to be, so you can wear them over and over again. That's the pun of the subtitle—dress it up, wear it out. Wear it out on the town, but also wear it out till it falls apart!
What do you think is the key to confidence in style? 
I focus on what I love. I've experimented so much with my wardrobe over the years, and made so many mistakes. But then there are little shining moments, where I was terrified to leave the house, but then realized it (my outfit) was a success. It's a lot of trial and error. You have to follow what you love, and knowing there is reward where there is risk. You have to go out on a limb, because you're the only one who can–that is, unless you hire a stylist! A good stylist will tell you what is right for you. Same goes for a good friend who has a good eye if you can't trust yourself.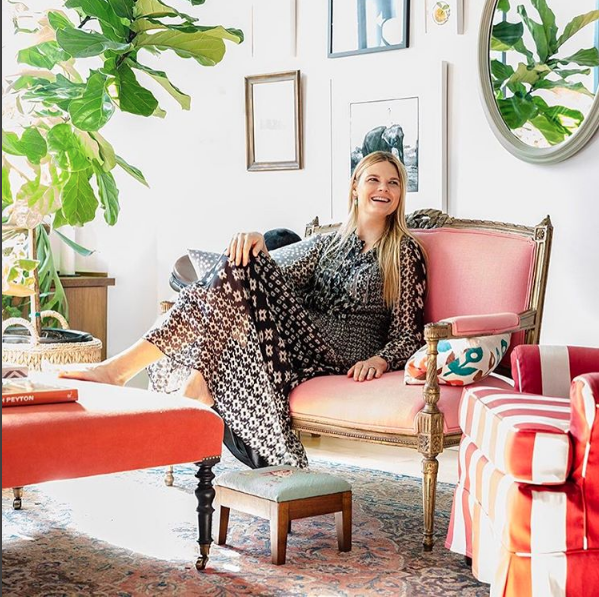 Do you have specific rules for evening style? 
It's always nice to put in more effort for evening than daytime but that doesn't mean extremes for either. Even after a long day at the beach before a family dinner, it's nice to shower and clean up. During the day, if you're not wearing any make-up, put a pop of color on the lip or a quick swab of mascara on lashes at night. I'm often wearing a shirt when everyone else is in a gown or vice versa but as long as each of us feels comfortable, that works.
What new pieces are worth investing in for summer this year? 
Summertime is when you should relax a little, say, carry a straw bag instead of Prada. Lighten up, take off the bling. Invest in a great bathing suit, and also now a rashguard or sunshirt. J. Crew makes really beautiful sunshirts; long sleeved turtlenecks look really cute with little string bikini bottoms. And then a great hat for sun coverage; I think parasols  will come back in style, and everyone will carry a sun umbrella!
Is there a certain trend you think people should steer clear of for summer? 
I'm not a fan of heels in the summer [and] I don't find wedges flattering. Some people find a one or two inch heels more comfortable than a flat, but if so, my advice would be to make sure the heel is wider. Not a stiletto, not a kitten heel! Aquazzura makes a mid-heel sandal, with ankle straps—that looks really pretty when worn, say, to a summer wedding at a venue with a lawn. You can't do this in the city but I've worn ribbons around my ankles before. It's kind of like putting a flower behind your ear, which is always a fresh, feminine and beautiful look.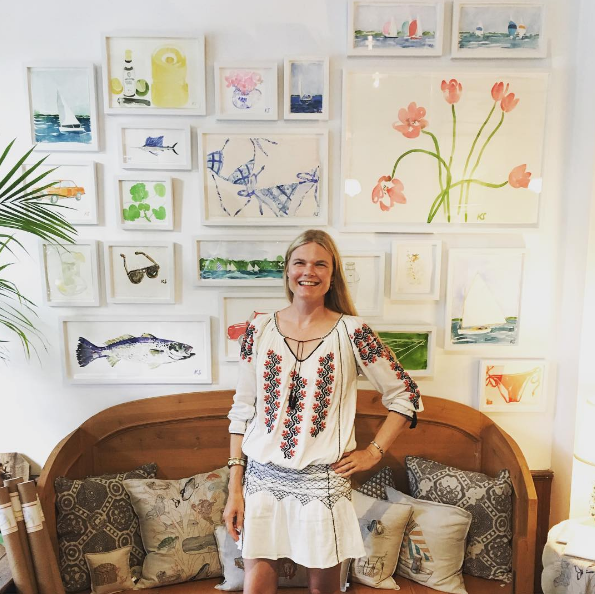 What are your weekend packing tips? 
In my book, I have a chapter "Pack Like a Stylist," but I apply these thoughts every day. The main thing is to edit, edit, edit while you pack. The most important thing is trying everything on and knowing exactly how you will wear each item. That's a tip I learned from packing for celebrities, red carpets and packing for myself when going to Fashion Week. You can pack options but don't bring things you aren't going to wear. Also, consider where you're staying. If you're checking into a hotel where people are helping with a bag, that's one thing. If you're at friends, consider they might not want their floors destroyed by your suitcase!