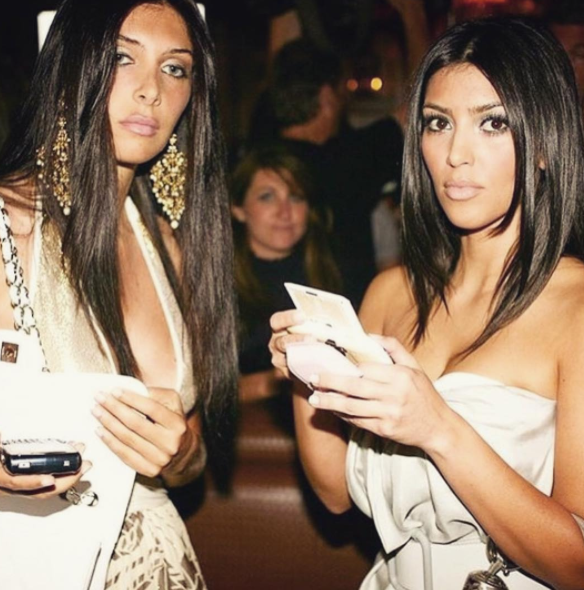 Kylie Jenner might be considered the reigning Instagram queen, at least within the Kardashian clan, but Kim has officially surpassed the youngest member of her family in terms of followers. Despite rumors that her Photoshopped pictures were causing her to lose followers, she was actually gaining them. While ratings on the family's signature show are waning, Kim's personal brand is on the rise.
Kim currently has 100,004,377 followers on Instagram, according to D'Marie, a social media analytics firm. Of course, anyone who's ever made it over a particularly significant hump on the 'gram knows how easy it is to lose followers, but Kim's throwback photos and snaps of North West seem to be working in her favor.
https://www.instagram.com/p/BUQffwvFVUr/?taken-by=kimkardashian&hl=en
Kim, also known as the Kardashian sister who started it all (thanks to that infamous sex tape), is now number five on the app. She's coming in hot after Selena Gomez, who has 120 million fans, even though she's no longer posting for herself. Gomez's enormous fan base is destined to grow with her single "Bad Liar" and the promise of new music. Then, there's Ariana Grande's cat ears at 105 million, Beyoncé and her twins have amassed 101 million and sports star Cristiano Ronaldo, who is creating his own denim line, also has 101 million fans. This makes Kim the only person on the list who's technically an influencer, not a singer, actor or athlete.
To celebrate this momentous occasion, Kardashian is giving away light-up Lumee cases on Instagram, beloved by all influencers, no matter how many followers they have. Maybe Kylie Jenner can give away lip kits, as she's next in line for the throne with 93.7 million followers.