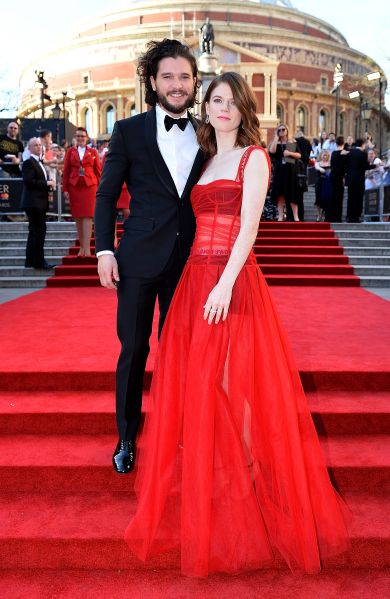 It has been a very busy and exciting few days for Game of Thrones fans. Everyone is freaking out over the release of the season 7 trailer, and of course there's some big IRL news about Kit Harington and Rose Leslie.
Harington, who plays Jon Snow, and Leslie, who played Ygritte, made their red carpet debut as couple just over a year ago, in April 2016. The pair are quite private with their relationship, as Harington made clear in his new interview in Esquire with Logan Hill…but he did let something slip.
Harington declined to confirm exactly how long he and Leslie have been dating, because "it's as much her relationship as it is mine and I can't speak for both of us. But yeah, we are very, very happy." But now we also know the two have reached the very important relationship milestone of moving in together.
The actor mentioned he's pulling a Gwyneth Paltrow with a "conscious uncoupling" from his current London roommate, Dan West, who is "going off with his girlfriend, and I'm living with my girlfriend." Perhaps the two Game of Thrones actors should ask Kristen Stewart and Stella Maxwell for advice on the moving-in process.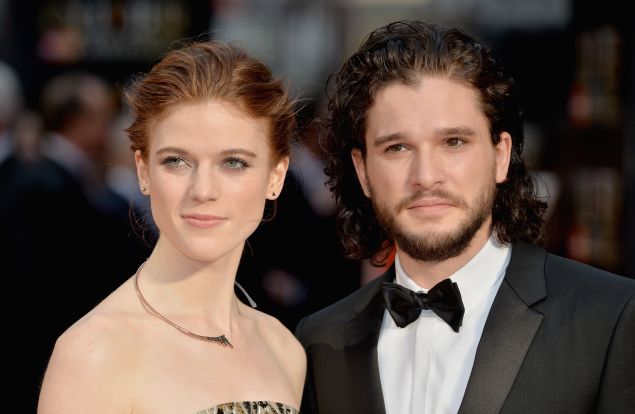 The couple was coordinating with real estate agents to check out New York apartments—Harington's phone was buzzing nonstop with an influx of texts and calls, proving that actually no one is immune to the horrors of the home search.
Alas, the couple didn't finalize anything in New York, as when Hill called Harington recently, the British actor disclosed he's "the most fickle person," and is now "looking for a house in the English countryside; next week it will be Florida."