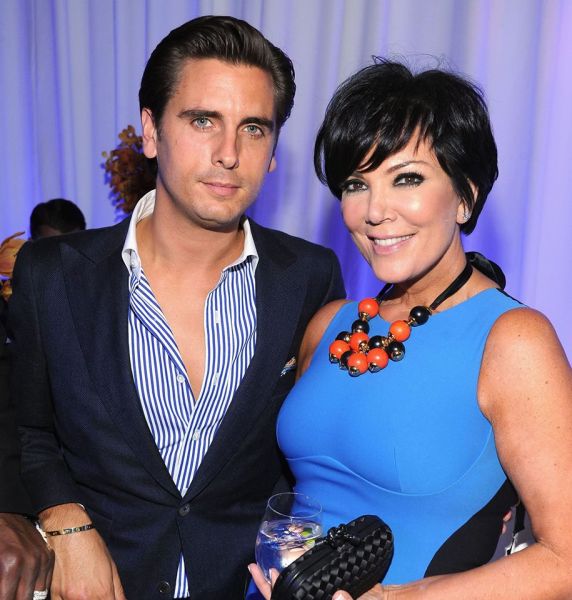 All the celebrity design and real estate news you missed this week.
Flipping out: Scott Disick and Kris Jenner might be starring on a new reality show other than Keeping Up With the Kardashians. The pair are reportedly collaborating on a real estate show, a house-flipping series to be called "Royally Flipped," with Disick on camera and Jenner producing. via Elle Decor.
Moving on: Jewelry designer Jennifer Meyer made her first big home purchase since splitting from Tobey Maguire last year. Meyer purchased a three-bedroom, four-bathroom home in West Hollywood for $3.38 million. Her new bachelorette pad spans 3,258 square feet, and there's even a saltwater pool. via Trulia.
New directions: Cheryl Cole wants to sell her 8,000-square-foot home in Hertfordshire, England—she's listed the property for $6.5 million. Apparently, now that she and former One Direction member Liam Payne have welcomed their first child, she's ready to get rid of this. via People.
Most wanted: Diane Kruger sold her East Village apartment for $1.11 million; way over the $985,000 listing price for the two-bedroom, one-bathroom home. A bidding war broke out for the unit at 315 East 12th Street—there were 12 offers for the chic residence in the walk-up building. via New York Post.
New listings: Rooney Mara listed her two-bedroom, 1.5-bath Los Feliz home for $3.8 million. The actress bought the 2,340-square-foot house for $2.9 million a bit over two years ago, from Alexander Skarsgård. The property is just under a quarter acre. via Variety.