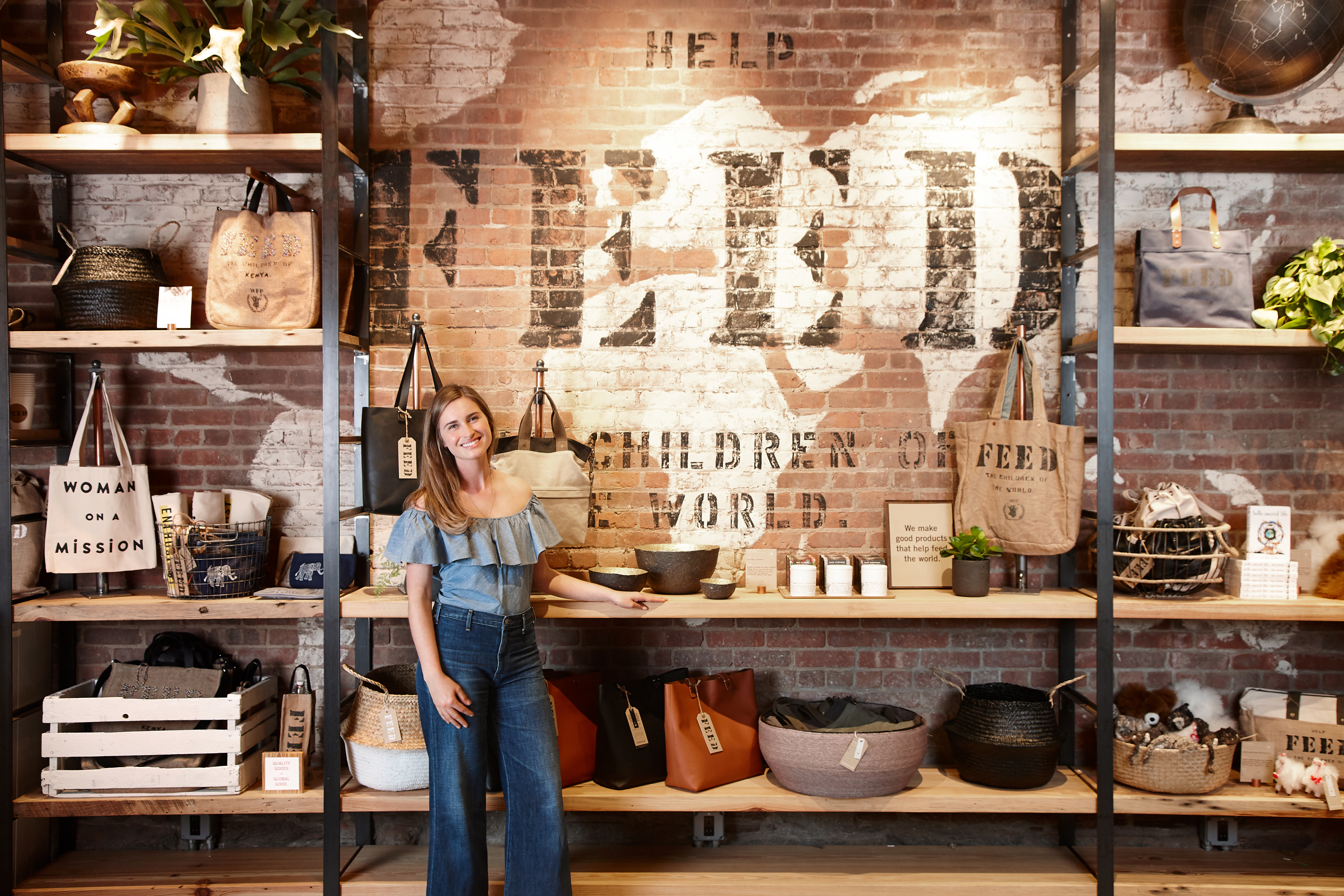 The end goal of Lauren Bush Lauren's burgeoning business isn't like most others.
"Ultimately, the goal is for FEED to no longer be needed, and for us to close up shop one day when the issue of hunger is behind us," Bush Lauren told the Observer. Yes, this might be a bizarre goal, but it is a noble one.
Turning ten years old this year, FEED has become a go-to brand for chic tote bags, printed t-shirts and beaded accessories; depending on the purchase, a varying number of meals are donated to those in need across 63 countries. Now, FEED is opening it's first retail location, in DUMBO no less. Located just steps away from Shinola and West Elm, this boutique is taking part in turning this Brooklyn neighborhood into NYC's newest shopping destination.
Attached to the shop is a cafe, where shoppers can pause for a coffee from La Colombe or a pastry from City Bakery. Alleviating any guilt that might be associated with the calorie count of a baked good, each purchase from the FEED Cafe will also result in the donation of a meal to a hungry individual who lives in the 63 countries where the non-profit is present. The coffee bar is even equipped with a ticker that counts, in real time, the amount of meals that the non-profit has donated to date.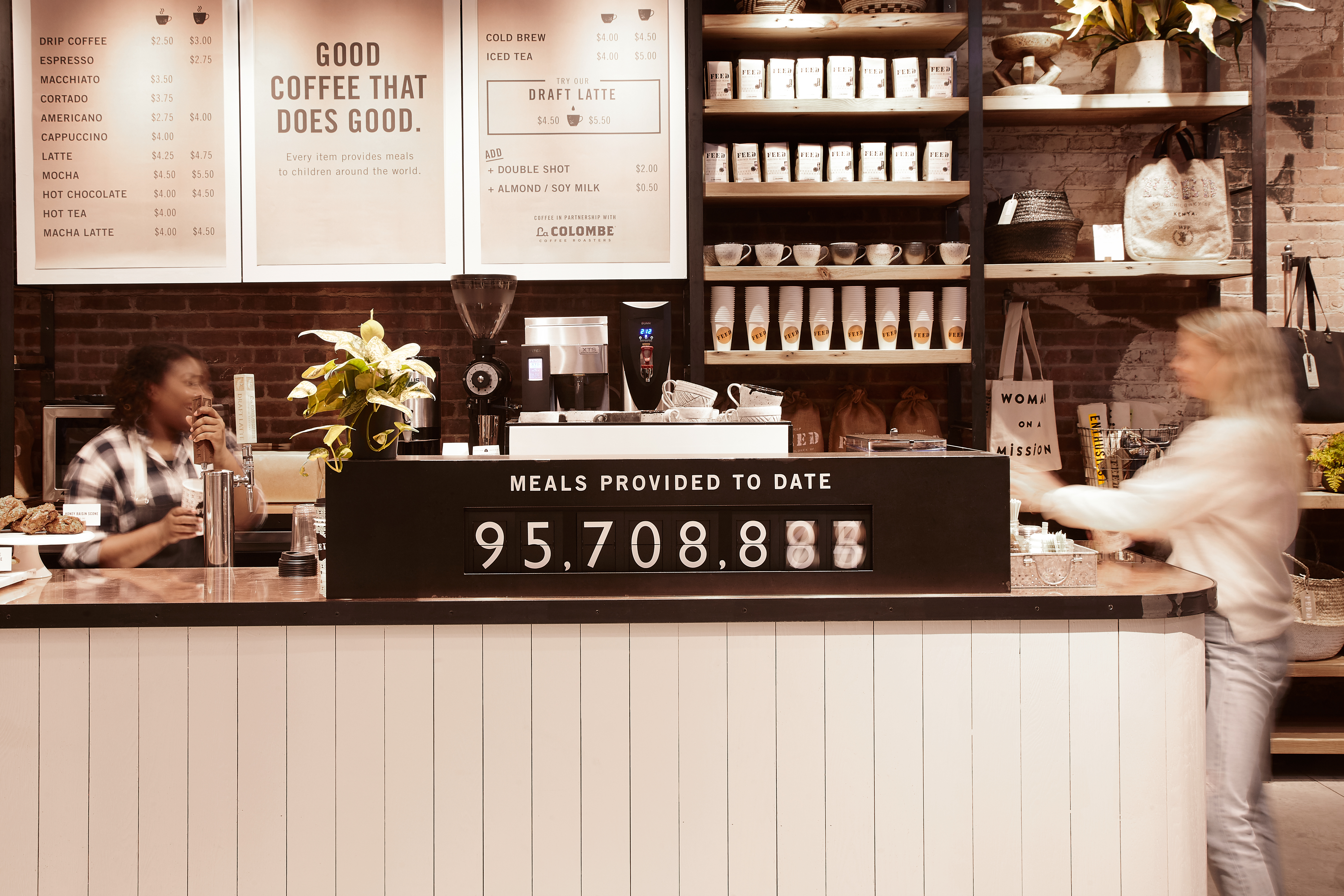 Here, we talk with Bush Lauren about her first shop and how FEED is addressing the famine that is sweeping Africa.
Why did you decide to open up a retail boutique this year?
FEED is turning ten later this year! It's a way to give people a physical way to engage in our brand, our mission, our product. For the most part we've sat online, which obviously is wonderful, but to allow people that daily touch point and use it as a community center around our cause and our mission just has been a longtime dream of mine.
Will there be any exclusive pieces stocked on these shelves?
We are coming out with a FEED Brooklyn bag which is made here in Brooklyn, and each bag will give ten meals locally. We are also going to be partnering with a food bank from New York City to organize regular volunteer activities at the store, hopefully making it easy to empower people to give back. We really want to utilize the store for hosting important conversations, talks, discussions, suppers and fun activities.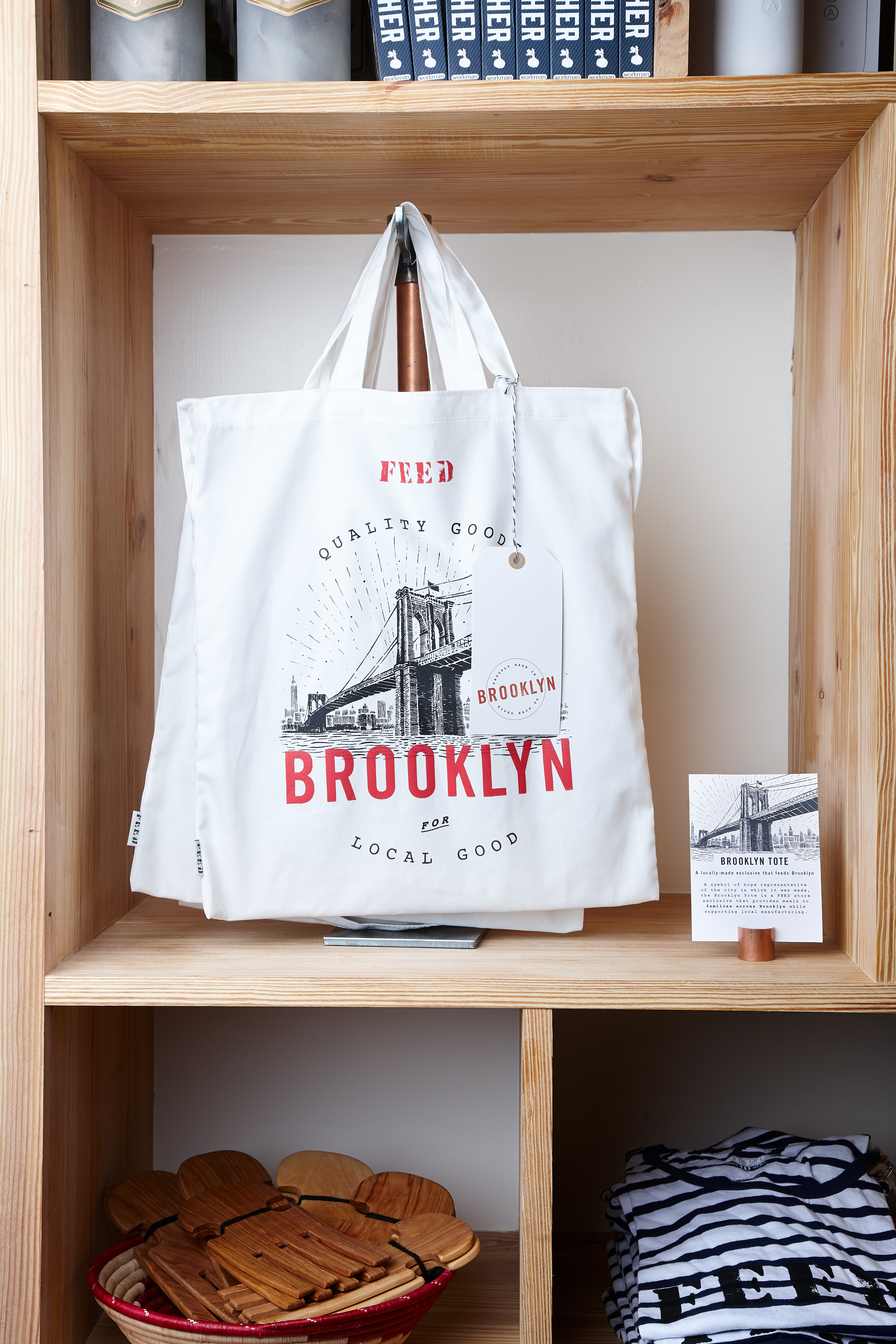 The shop will also be stocked with a few other brands, including A Question of Eagles, Soma, Hinoki, Cofield and Far + Wide. What criteria do you use to choose these brands?
We are calling the curation FEED finds. Every FEED Find is handpicked and has a good element to it, whether it's made sustainably, artisan made, locally made or whether it just inspires goodness. There are eight criteria and each FEED Find will come with a hangtag, checking the boxes that pertain to each item specifically. On top of that, each item will give three meals.
How will you celebrating the opening of the store?
We're going to be hosting a local pizza party, just for friends and family!
How does it make you feel when you think about FEED turning ten years old?
It makes me feel old! Truly, I feel just as excited and motivated as I did day one. I think opening a store and embarking on a new entrepreneurial adventure is really invigorating for me and for the team. [For the future] I hope to continue to keep growing the brand in the right way, and in a way that makes us even more present, as we look for commercial solutions to giving back in an easy and really accessible way.
Does FEED have any plans to aid those who are affected by the famine in Yemen, South Sudan, Somalia and Nigeria?
Yeah, we do. It's been on our radar and it's really sad to see what's happening. We're coming out with a FEED Africa bag, to specifically send emergency funds there. We have the FEED Foundation as well, which focuses on addressing that emergency need.