Lauren Conrad and William Tell already found a buyer for their very Instagrammable Santa Barbara home - scroll through to peek inside at the picture-ready details.
Larry Busacca/Getty Images for PMK*BNC
Conrad entirely remodeled the house after moving in.
Realtor.com
A lagoon style pool.
Realtor.com
The home has been on the market for less than six months.
Realtor.com
Pink floral arrangements are crucial for a bathtub Insta.
Realtor.com
One of the five bedroom suites.
Realtor.com
This white marble is very important.
Realtor.com
Look carefully.
Realtor.com
That is Mystery White, FYI.
Realtor.com
Where to next?
Realtor.com
Pink everywhere, obviously.
Realtor.com
Former reality star Lauren Conrad has come a long way since her days on Laguna Beach and The Hills. Aside from that black mascara tear for which we strongly feel she will be remembered for, Conrad is also a fashion designer and a best-selling author, in addition to her rather successful foray into real estate.
Conrad has quite the property portfolio, according to Variety, including two homes in Laguna Beach as well as a now-sold duplex penthouse in Beverly Hills and a six-bedroom Brentwood abode. Now, she's already found a buyer for the Pacific Palisades home she listed for sale less than six months ago.
The 5,871-square-foot home is in contract at its $4.995 million listing price, though it's not yet clear precisely how much the buyers are doling out for the five-bedroom, 5.5-bath abode, nor the identity of the new owners.
Conrad, who is now married to musician William Tell and currently expecting her first child, bought the Spanish-style Santa Barbara home for $4.4 million a tad over two years ago; it's located in the guard gated Enclave area. The two-story home encompasses almost 1.5 acres, and is "flawlessly remodeled," according to the listing.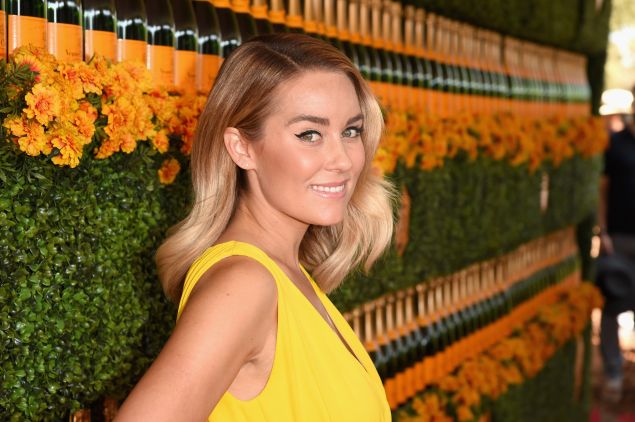 Conrad gave a tour of the home post-remodel in My Domaine last October, in which she shows off the peak Pinterest-board nature of her home. She entirely redid the kitchen upon moving in, "adding white subway tile, and installing Mystery White marble countertops."
"Mystery White is much more stain-resistant stone than Carrera, and I'm a hurricane in the kitchen, so it's a must," Conrad told My Domaine.
Aside from that crucial Mystery White, the home also has white panel floors, wood beamed ceilings, a separate dining room and a family room with French doors. Outside, there are two separate patio areas, as well as a built-in barbecue, pool and spa with a waterfall, plus an outdoor fireplace and a three-car garage.
As for where Conrad and Tell plan on going after this, surely they can add that Mystery White in. Maybe they're busy perusing Pinterest for nursery ideas.