Lorde is making quite the triumphant return, covering both Elle and Rolling Stone in preparation for Melodrama. In the four years since 16-year-old Ella Yelich-O'Connor introduced the undeniably catchy "Royals," she's influenced female musicians with her claw-like dance moves and dark lyrics.
Everyone from the British teens in Let's Eat Grandma, who sing psychedelic songs about mushrooms, to Halsey, who is known for writing lyrics about heartbreak and hurricanes, have been influenced by Lorde's ability to embrace her internal weirdness. Long gone are pop stars singing in schoolgirl uniforms. Instead, today's top talent is equally comfortable in track suits and Chanel; and they don't shy away from taking on darker topics.
Now, Lorde has returned, promoting an album set to be poppier than ever, if the first single, "Green Light" is an indication. Or it could sound more like "Liability," an introspective look at the loneliness and insecurity that fame brings.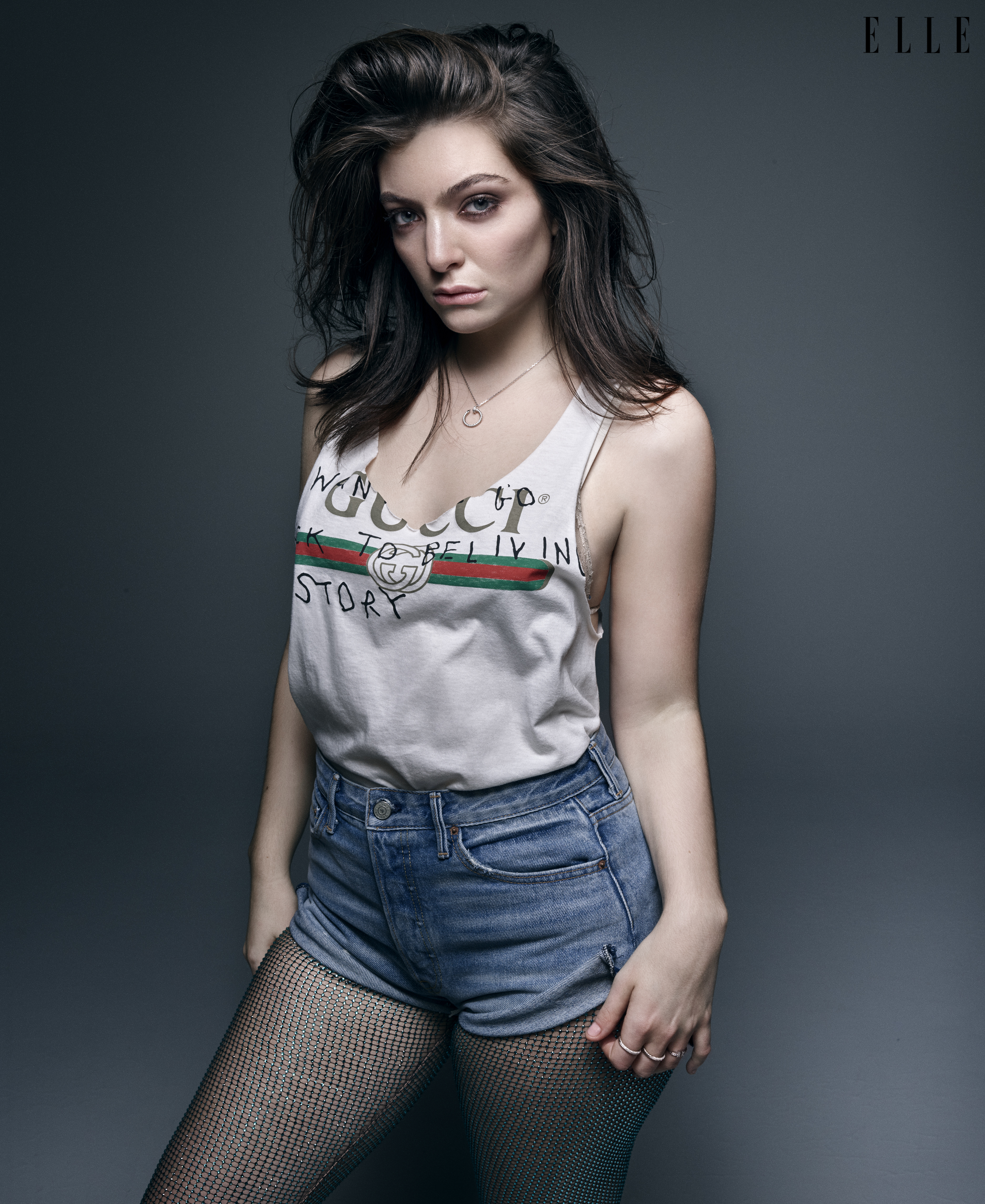 Lorde told Elle, "Everyone's making music in L.A. now—which is great if you aren't the shyest, most introverted nerd. I found it a little too social. I made my first record in New Zealand with very little discourse—I was just my own unit. In L.A., it's very, 'Oh, what project are you working on?' I was like, 'I need to be out of this," about her creative process. Instead, she moved to New York, where she was often writing on the subway inconspicuously.
Despite her superstardom, Lorde avoids the whole celebrity lifestyle. "Most of my friends are people I knew before I was famous. I'm very thankful that I never feel like the smartest person in the room, or the coolest person in the room, or the funniest. When I'm there, I'm just there. People forget that I've done anything. They say, 'Ella's this weird old dowager with a nice house,'" she told the magazine.
While Lorde might have influenced plenty of female pop stars coming up now, she's still wholly original—and certainly the only New Zealand dowager in the public eye.