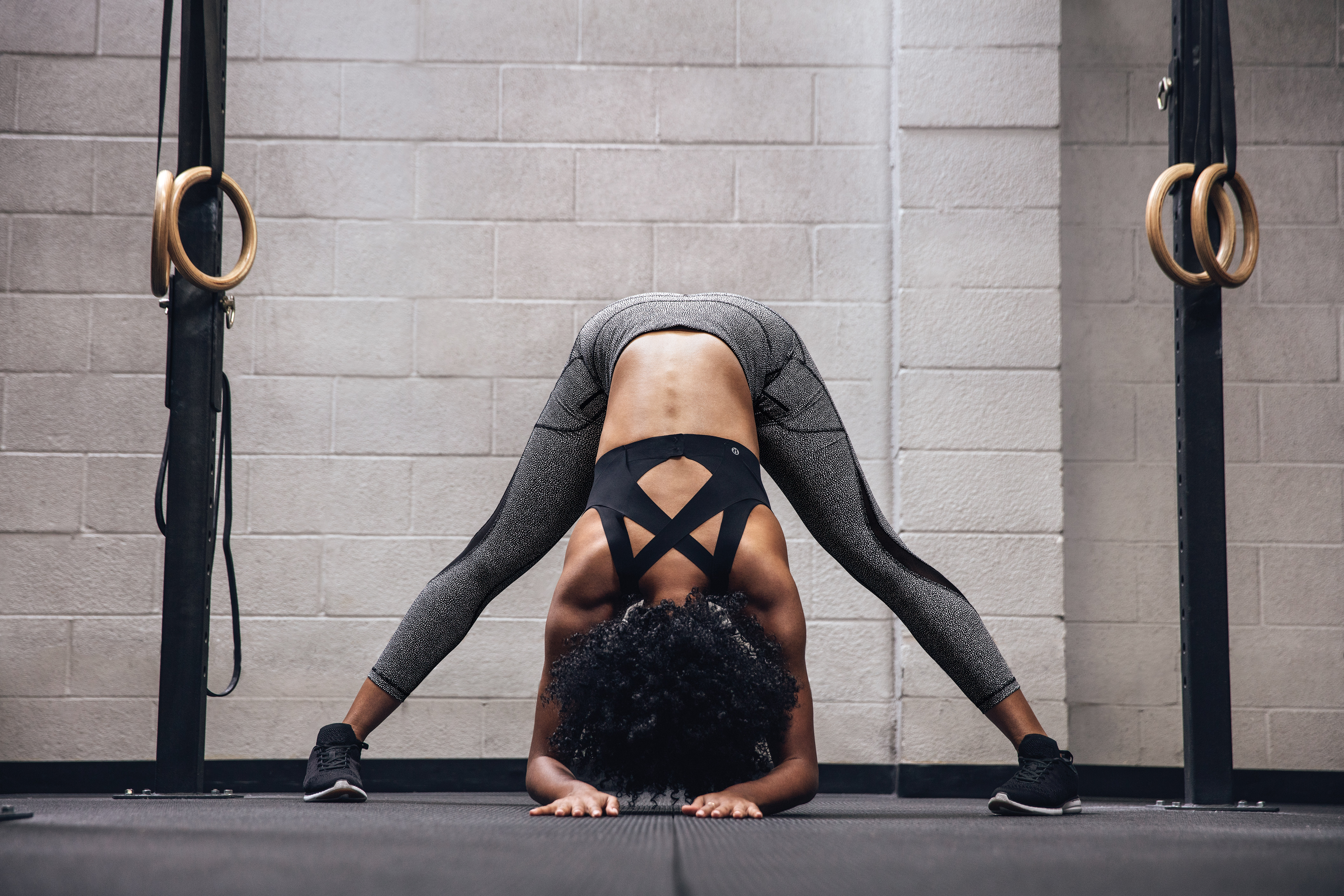 Finding the perfect sports bra is notoriously difficult. With most sized extra small to extra large, cup size in these bras are often disregarded and a one-size-fits all model reigns supreme. Then, if you do happen to find a truly supportive sports bra (not just for yoga and errands), it's more than likely it will be downright hideous. Lululemon wanted to combat unattractive, ill-fitting sports bras by introducing the Enlite bra, after two years of extensive research and testers in every single size they offer.
The bra was engineered to make running easier, with a lightweight fabric usually not associated with such a supportive bra. The Observer spoke to Alexandra Plante, the Lululemon Whitespace Innovation Product Manager, to find out how and why they spent two years designing a bra offered in 20 sizes.
"We learned that most women have to compromise on comfort, performance or aesthetics when selecting a run bra," Plante explained, which isn't news to anyone who's ever struggled to find a sports bra that is somehow equal parts attractive and supportive. So Lululemon created a new fabric, meant to provide a lightweight feel.
"We also incorporated both cross-back and vertical straps to aid in providing optimum movement management and eliminate the uncomfortable feeling of straps cutting into your trap muscles during a workout," she said—say goodbye to back fat forever (or at least in workout clothes).
The bras were fit tested in all 20 sizes, with small differences for the larger ones. "Larger sizes have additional bonding in the back wing to ensure a consistent experience across all sizes," she explained. They asked how testers felt while running, and how the bra felt during a workout.
While a sports bra might seem like an afterthought, once you've found sweat-wicking leggings and a chic shirt, it feels much more important when bouncing on a trampoline or doing dance cardio. And if Lululemon, who made yoga pants acceptable for everyday activities (and not just working out, or working out at all) decides to reinvent it, other brands are sure to follow, slowly but surely.