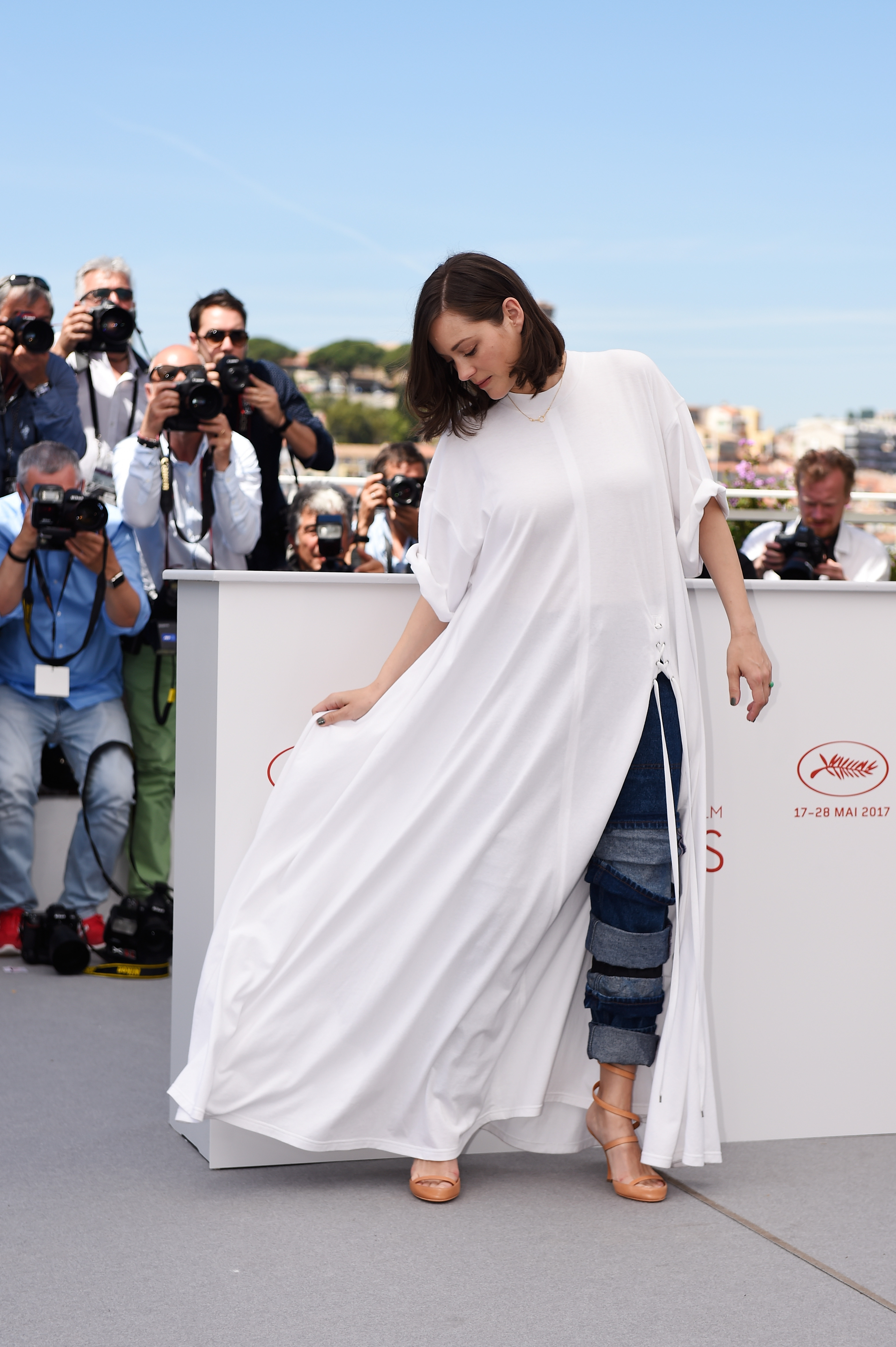 For most A-list stars hitting the Cannes red carpet, a simple white t-shirt and jeans just won't do. But then again, Marion Cotillard isn't just any celebrity. She's a cool celebrity.
Which might explain her decision to wear an oversized white cotton top, with short sleeves haphazardly rolled up and a barely discernible lace-up detail, along with a pair of jeans that have not one, but four rolled cuffs. Details of her outfit aside, the brand she's wearing is important, too.
Y/PROJECT is one of the labels coming out of Paris that has been flagged by nearly everyone as a brand to watch. They're also known for making a pair of jeans that can be converted into bootie shorts in mere seconds, but we digress. Creative director Glenn Martens joined the label in 2013 and quickly catapulted it into a must-follow name on the Paris Fashion Week calendar, thanks to his inventive approach to denim. With layers, straps, cutouts and volume, a pair of jeans from Y/PROJECTS is easily identifiable and far from your average blues. The same goes for their shirts, dresses and bodysuits.
Surely Cotillard will step out in a Dior frock later in the week (she is, after all, one of the brand's ambassadors), while she's in town to promote her latest flick, Ismael's Ghosts. But for now, she deserves credit for embracing experimental designers and proving that a white t-shirt does, in fact, belong on the red carpet.