[youtube https://www.youtube.com/watch?v=4h3m7B4v6Zc]
Say what you will about Marvel's Iron Fist—-and I've said many things, roughly 2 percent of them positive—but there's just sort of something about the first full-length trailer for The Defenders, released today, that sets everything right in Netflix's Marvel Universe. Maybe it's just that giddy glee that comes from seeing your favorites share screen-space, that intangible that took Joss Whedon's first Avengers from a big deal to a BIG DEAL. Or maybe it's just how well everything is presented, how the clever use of colors—red for Daredevil (Charlie Cox), lavender for Jessica Jones (Krysten Ritter), yellow for Luke Cage (Mike Colter) and green for Iron Fist (Finn Jones)–is both subtly and glaringly, invitingly obvious. Or maybe it's just the way Luke Cage looks at Danny Rand when he calls himself "the Immortal Iron Fist," and then proceeds to wreck his shit something fierce: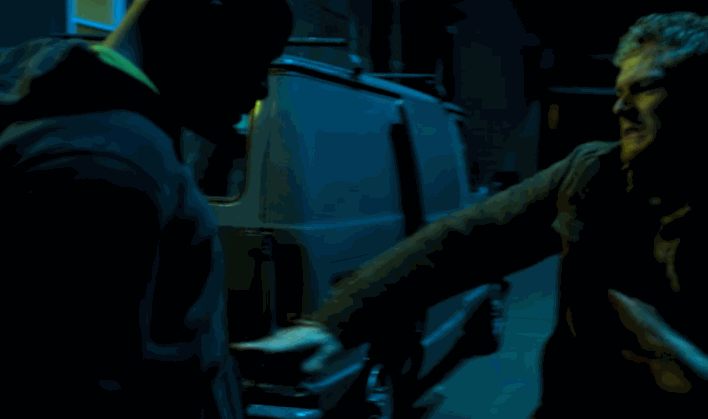 We actually get a lot from the trailer's brief two-minute run-time, beginning with the fact Matt Murdock will be legally representing a bruised and battered Jessica Jones. Danny Rand and Luke Cage's meet-up seems based less in legal proceedings and more on punching each other in the face, but ultimately it looks like it's Scott Glenn's Stick that will bring all four together; "The devil of hell's kitchen, the smartass detective, the righteous ex-con, and the kid with a glowing fist."
Which is such an accurate way to describe Danny! And honestly, within the framework of the three other grounded Netflix heroes, most of what was grating about Danny in Iron Fist seems to now make sense. He's that friend who takes himself way too seriously but also happens to be a billionaire with a sweet car. The Defenders' dynamic is clear just from the clips of the hallway fight scene within the offices of Midland Circle Financial. Matt and Jessica, de fact co-leaders, trade barbs about the scarf on Matt's head; Luke exerts very little effort while managing to look like the coolest human alive, while Danny tries way too hard and still manages to look like a doofus. Perfect, really.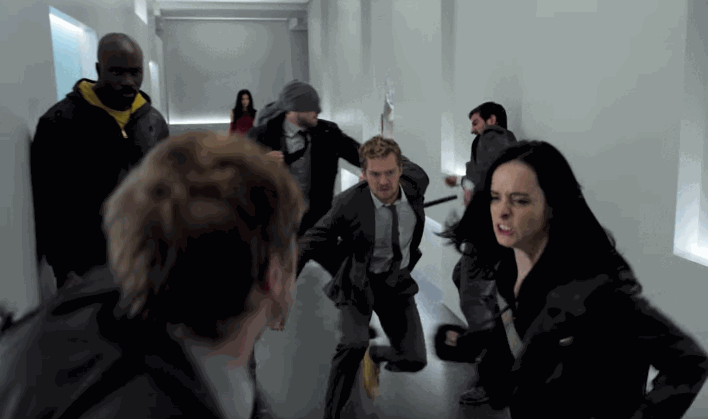 The trailer offers the briefest of glimpses at Sigourney Weaver's Alexandra, and a pretty good indication that The Hand will be the primary antagonist on the other side of the "war for New York." We also get a look at the reincarnated return of Elodie Yung's Elektra Natchios, a reunion with former lover Matt Murdock that appears, as predicted, to be a not-so-happy one.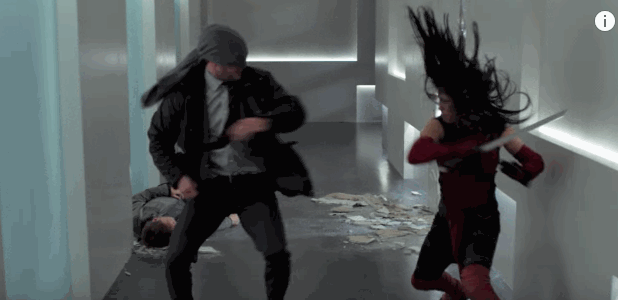 The Defenders debuts on Netflix August 18. Until then, check out our interview with costume designer Stephanie Maslansky, read our profiles with Mike Colter and Finn Jones, and try to figure out what the deal is with that fist.