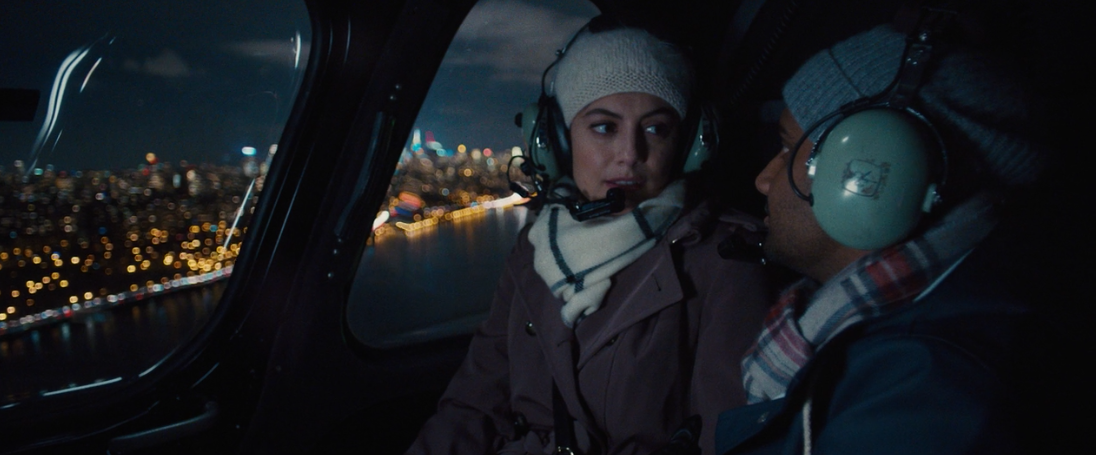 Last Friday, Aziz Ansari's boundary-pushing comedy, Master of None, returned to Netflix with a second season full of relationship drama, pasta porn, and guest stars. This time around, guest stars include Bobby Cannavale as a scene-stealing Anthony Bourdain analog, Angela Bassett as Denise's mother in a powerful Thanksgiving-themed episode about Denise's coming out to her family as gay, and John Legend, Raven-Symone, and the Jabbawockeez dance troupe, all as themselves.
But there are also two tiny cameos from stand-out SNL white guys Andy Samberg and Beck Bennett. Did you catch them?
Samberg pitched in as the voice of Nicholas Cage in the fictional movie Death Castle in dual roles as (spoiler!) Troy Avery AND DeShawn Townsend. Even though we already know the twist at the end, Death Castle (which ads say co-stars Emma Watson) still seems like the best freaking movie and definitely should actually be made, with that exact cast. You can catch a longer rendition of Samberg's Nic Cage impression during his appearances on Weekend Update for "Get in the Cage."
[vimeo 24124182 w=640 h=360]
Beck Bennett's appearance on the show is equally blink-and-you-miss-it. In the show's penultimate episode, Dev and his Italian crush Francesca go for a helicopter ride over New York City as the tension that's been building in their relationship bubbles to a head. The pilot tactfully lets them know that he can hear their entire, very private conversation. Even though we never see the pilot, he is indeed voiced by the original Boss Baby, Beck Bennett.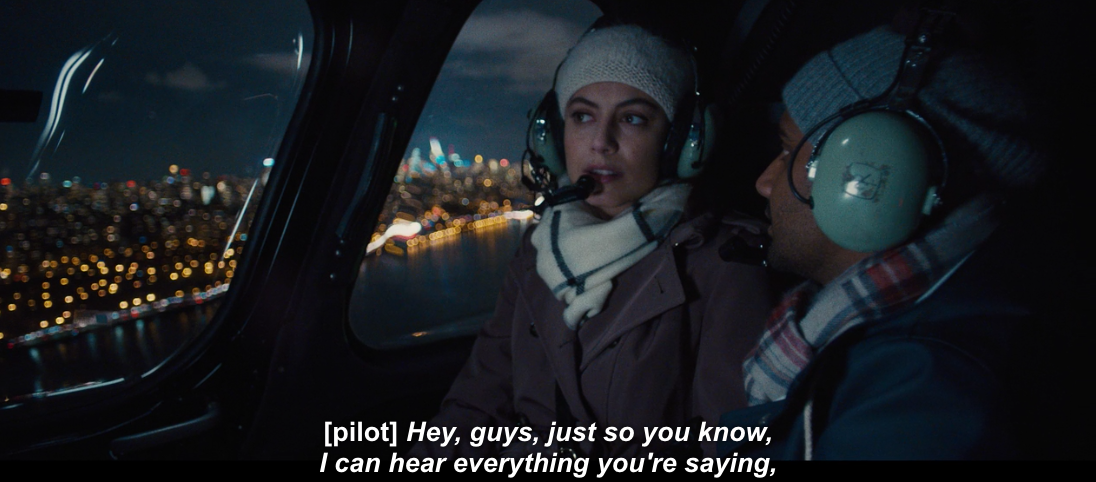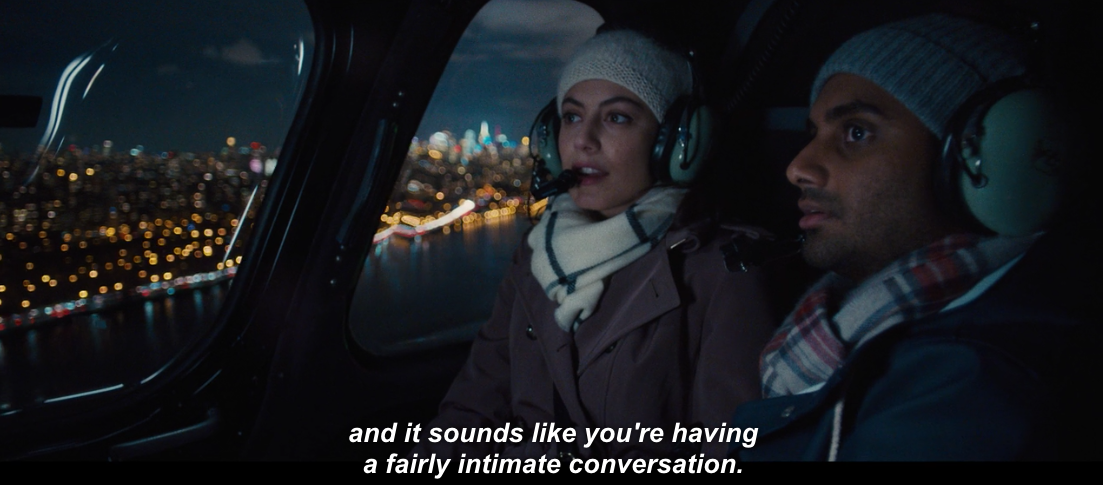 And if we're counting SNL alumni, Noelle Wells, who played Dev's girlfriend in season one, does make a brief appearance this time around. Start the betting pools for which character actors will pop up in season three. My money is on Taran Killam and Vanessa Bayer.