https://youtu.be/74kPEJWpCD4
A judge for the United States District Court in D.C. ordered that Microsoft break up into two companies, back in June 2000. He said it should break into one that makes its operating system and another that makes its other software, such as Microsoft Office and, at that time, Internet Explorer. Microsoft's house browser was a key point of contention in that case
Earlier this week, Microsoft rolled out a new line of budget laptops aimed at the education market, powered by what it's calling Windows 10 S. The forthcoming Surface laptop for the new OS has a promo video so good that when the letters on its keyboard unexpectedly lit up, this reporter felt moved.
Users of the platform won't be able to move away from two Microsoft products on Windows 10 S however. Microsoft Edge is the default browser and Bing is the default search engine, as Laptop Magazine first reported.
These cannot be changed, as the operating system's FAQ explains in no uncertain terms. Other browsers can be downloaded if they are in the Windows Store, but if a user clicks on a link outside of that browser (such as in an email), it will still open in Microsoft Edge.
"We believe Microsoft Edge and Bing provide the best and most secure experience on Windows 10 S," a Microsoft spokesperson wrote the Observer in an email. "Customers are in control of their Windows experience, and users who prefer to install apps from outside the Windows Store and modify default settings can choose Windows 10 Pro instead." Windows 10 Pro runs $199, though we were also told it is a free upgrade for teachers or students.
For anyone who followed tech news in the 90s, this should cause flashbacks. The Clinton-era Justice Department brought Microsoft to court over the fact that Internet Explorer (IE) came bundled with Windows in such a way that it was extremely difficult to uninstall. DOJ's investigation began in 1993, leading to a lawsuit in 1998. The case ultimately led to its dramatic judgment, which was later reversed in favor of a less extreme settlement.
Regardless, Microsoft still had to make it easy to switch away from IE, though parents and grandparents of the 2000's never did.
Jarod Bona, an antitrust attorney who writes about these kinds of cases at the Antitrust Attorney Blog, wrote the Observer in an email that he agreed the two moments are similar, but "the crucial difference, however, is the world: Microsoft's operating system no longer has the market power it once did, which substantially undercuts any antitrust claims for monopolization or tying. If Microsoft limits customers' ability to download other products, like the Chrome browser, for example, it will likely just hurt itself as customers will choose other laptops."
Google's Chrome is a useful case in point. Laptop Magazine writes that the Chromebook currently prevails in the education market. Chromebooks run the market-dominant browser as the actual operating system of the super cheap computers. Users can't download other browsers on Chromebooks, but they also can't download anything else. Chromebooks only run Chrome. All the other "software" runs via the web.
By limiting Windows 10 S software to programs that have been vetted and placed in the Windows store, Microsoft says it can protect students and school IT systems. This makes sense. By permitting some downloads, it could let students do work but gives teachers the flexibility to shut off internet access at times, for example. That makes sense, too.
Yet the company's insistence that Bing must remain Edge's default search engine is harder to defend. Even on Google's Chromebook, the default search engine can easily be changed to Yahoo, Baidu, DuckDuckGo, Excite or anything else.
Speaking of the late 90s: Yes, Excite still exists. We just checked.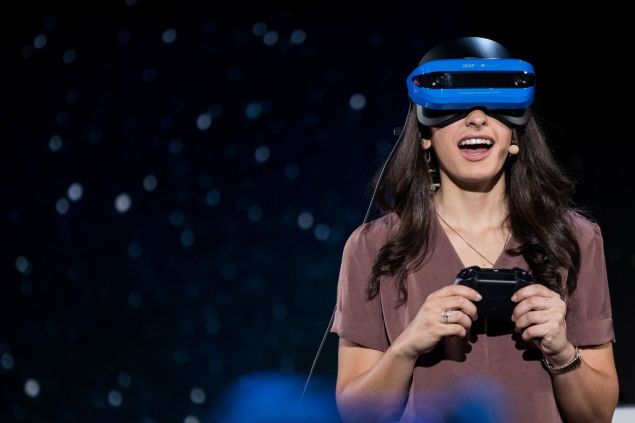 "They must be doing the math that they need to do this," Loup Ventures' Gene Munster told the Observer in a phone call. "They don't stumble into these kinds of things."
The longtime Piper Jaffray analyst-turned-VC agreed that the optics for Microsoft were bad in light of its history, but said, "I think the fundamentals of how these systems are being sold is different today than what it was before." Nearly every platform has a closed store now, an approach that Apple made famous with the iPhone. These stores give the platforms an enormous amount of power over how people use their products, while making users more confident that the software they run won't take advantage of them (not that all stores are equally reliable).
"I just trust that they learned their lesson, and have this well thought out from a legal perspective," Munster said. We probably won't see the Redmond giant dragged before the courts again, but locking young users into Edge and Bing seems like a step backward for a former tech bogeyman which has largely spent this decade as a reform school valedictorian.