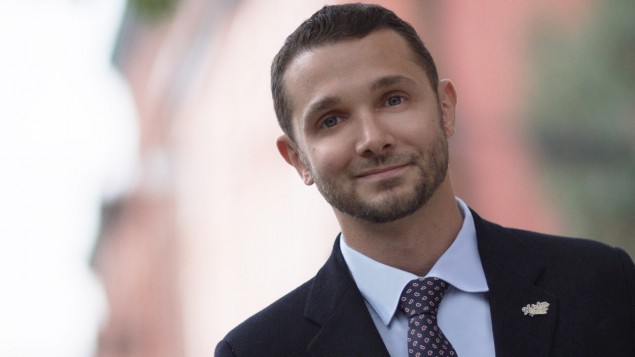 Hoboken Councilman Mike DeFusco announced Monday he will jump into the city's mayoral race, ending months of speculation that he would challenge his former ally, sitting Mayor Dawn Zimmer.
DeFusco announced his campaign in a web video, questioning Zimmer's leadership on issues uch as flood prevention and pothole repairs.
"I know that we can do better," DeFusco said in the video. "These issues and many others have largely gone unsolved by our longtime mayor, Dawn Zimmer, who in November will seek re-election to a third term, asking voters to extend her time in office to more than 13 years."
DeFusco was first elected to the Hoboken City Council in 2015 as a member of Zimmer's slate, a move that knocked 21-year incumbent Terry Castellano off the board. Before DeFusco defected, Zimmer had a 7-2 majority on the council.
"Although Dawn's intentions are good, if you always do what you've always done, you'll always get what you've always got," DeFusco said.
Reports filed with the state Election Law Enforcement Commission in April show the two Democrats almost neck-and-neck in terms of fundraising. Zimmer had reported almost $97,000 as of April; DeFusco had raised $90,000 for his council campaign.
Zimmer has been endorsed by influential Union City Mayor Brian Stack, a Democratic state senator who is wildly popular in Hudson County. DeFusco faces an uphill battle in terms of rounding up the kinds of backers he will need to mount a successful challenge.
DeFusco wants Hoboken's rail station — the site of a deadly train crash last year — to transform into a Chelsea Market-style business hub. He also wants "urban wineries and microbreweries in the northwest, and a regional tech hub to be developed in conjunction with Stevens Institute." He wants to build both a new police station and a new high school for the community.
Zimmer's campaign did not immediately respond to a request for comment Monday.
Watch DeFusco's announcement here: