We have yet to see an epic of Pablo-esque porportions. But, the first half of 2017 has been filled with fun surprises, the most satisfying of which happens to be the fact a New York rapper has made an album we can all be proud to call a classic for the first time in what arguably seems like ages. So unless Jigga Man comes out with something of Blueprint/Black Album enormity when he drops his inevitable surprise release, this is going to be a mountain of a list to move in the next six months.
10. Drake More Life (Cash Money/Young Money-Universal)
Drake's new album.

Republic Records

Not so much an album as it is a "playlist", Drake's latest in as many years continues to showcase his continued strengths as a member of the same family who gave us Larry Graham with another classic LP that interweaves lyricism wracked with emotional grit and a soul heart as neon as the night sky above the old local discotheque. This is Drizzy's Graffiti Bridge.

9. Vince Staples Big Fish Theory (Def Jam)

Full disclosure, I've only heard about as much as you have on Big Fish Theory. But based on the three tracks released on the Ethernet, plus that stellar cameo on the new Gorillaz record Humanz, I'm going to give Vince the benefit the stock in his theory only plans on going up after its release on July 14th. Make sure you check out "Bagbak" first. That song is pure fuego!
8. Shabazz Palaces Born on a Gangster Star (Sub Pop)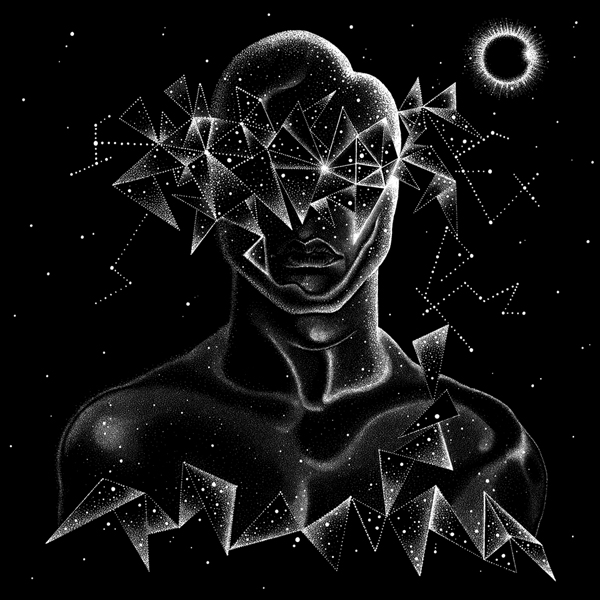 Under the Shabazz Palaces umbrella, the artist formerly known as Butterfly has made some if the most put experimental shit to be legitimately called rap music in the last ten years. For his third Sub Pop LP, however, the former Digable Planets frontman goes for broke by pushing the envelope past the ripping point with a dystopian concept album that, according to Palaceer Lazaro is bent on"raising these musics a joy/cry that way into these aquadescent diamondized ethers of the Migosphere here on Drake world." Gentlemen….mission accomplished.
7. Big Sean I Decided (G.O.O.D.-Def Jam)
After nearly a decade of almosts, Big Sean officially comes correct with a record that does right by Kanye and his endorsement. With I Decided, the Detroit MC cuts the crap and gets real as an MC. So much so, in fact, he's earned a guest spot from his neighborhood hero Eminem, who brings back Slim Shady with a vengeance on "No Favors", talking this and that about murdering Jamie Lee Curtis and urinating on Fergie like it was 2000 all over again.
6. Sleaford Mods English Tapas (Rough Trade)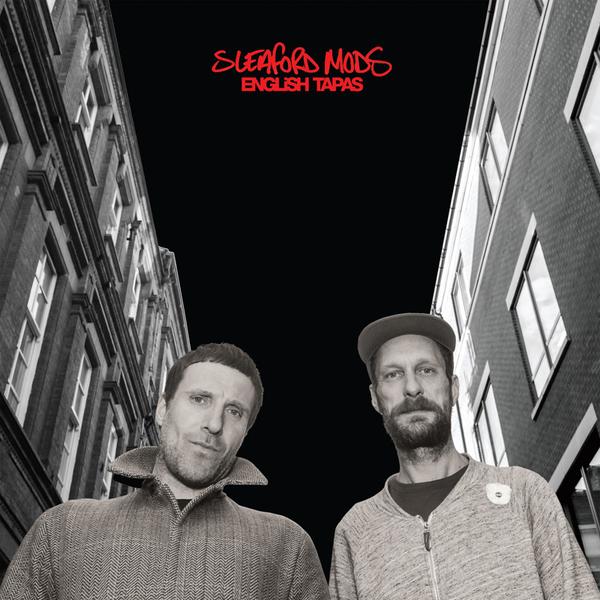 The Stranglers and The Fall aren't exactly your everyday hip-hop influences. But on English Tapas, the Mods continue to prove Hugh Cornwell and Mark E. Smith to be the true architects of Brit-rap hooliganism with an urgent set of songs prime to take on an unstable United Kingdom. Also, those Peter Hook-inspired bass lines are pure insanity on wax. In the age of Brexit, Tapas is the sound and fury of the times.
5. Karriem Riggins Headnod Suite (Stones Throw)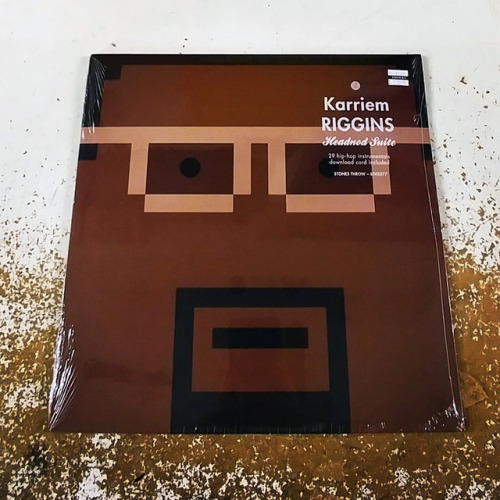 There's only one man in music today who can make the top 10 lists for both jazz and hip-hop in the same year. I'm talking about Karriem Riggins, who when he is not playing drums for Diana Krall, as he does on this year's Turn Up The Quiet, he's keeping the traditions of J. Dilla and Madlib alive and well in 2017 by making some of the best instrumental hip hop Stones Throw has to offer. What's more is that, even if only for a moment, we catch a glimpse of the next great jazz trio on the Suite's outro featuring James Poyser of The Roots on piano, the great Derrick Hodge on bass and Riggins on rhythms that we can only hope will release a full-length one day.
4.

Future Hendrix (Freebrandz/A1-Epic)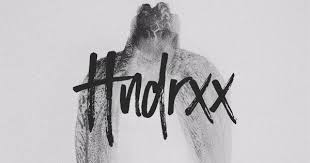 It's the 50th anniversary of Are You Experienced. And leave it up to Atlsnta's Future to be the only cat to pay homage to Jimi on record during this landmark year. With Hndrxx, it's like he shed the skin of his prior trap minded persona featured on his eponymous album released weeks before and emerged a man intent on taking the sound of hip hop soul to the next level at 33 the way James Marshall did with guitar rock back in May of '67. This is hands down the best thing Future has done yet. There's no going back to the old crutches of everything that cane before it moving forward and it will be wild to see what's next.
3. Run The Jewels Run The Jewels 3 (Mass Appeal)
Run The Jewels was a group born out of political urgency. And on its 3rd album, the North/South union of El-P and Killer Mike is as strong as the country is divided, delivering their most poignant manifesto yet as foresee a future under this new administration even bleaker than it has become since Trump took office. Twenty years after the release of Funcrusher Plus, El sounds as fierce as ever, both behind the boards and on the mic, while the Killer one just steady commands your attention with a voice that would sound so great on the Senate floor right about now. And they got the return of Miami's Trina on here, plus a sample of the old Ticketron commercial that used to air on New York television. Run The Jewels just seems to get better with each new record, and this third one just sets the bar even higher.
2. Kendrick Lamar DAMN. (Top Dawg/Aftermath-Interscope)
For his fourth Aftermath masterpiece, Kendrick sends the jazz band home and brings in an elite team of young beatmakers, Sounwave, DJ Dahi and Mike Will Made It chief among 'em, along with a varied group of contributors that includes James Blake, The Alchemist, 9th Wonder, BadBadNotGood and Greg Kurstin among others to paint a portrait of the artist at 30 (which he turns on June 17th). DAMN. is Lamar at his finest as a both a rapper and a lyricist, but also a songwriter. He's got a way of weaving tales that's as much Randy Newman as it is Slick Rick or Eazy E, especially when it comes to taking the gloves off to call out an oppressive government. Plus, that Kid Capri cameo, man….
1. Joey BadA$$ All-Amerikkkan Bada$$ (Cinematic-Pro Era)
It not only feels good to have a NYC cat at the top of this list. But when it's an album as crucial on a sociopolitical level as the 2nd proper LP by young Brooklyn scion Joey Bada$$, you know the tides of the rap landscape in 2017 are coming back our way big time. Like the Ice Cube record it name drops in the title, All-Amerikkkan Bada$$ pure soul fire on ice, presenting an urgency the city hasn't heard since Def Jux closed up shop. As young Joe fuses Boot Camp Clik menace, Bomb Squad fury and Pete Rock smoothness, this music by this talented young man exists to remind muthafuckaz the essence of real hip-hop still exists exclusively within these five boroughs as it has for over 40 years.