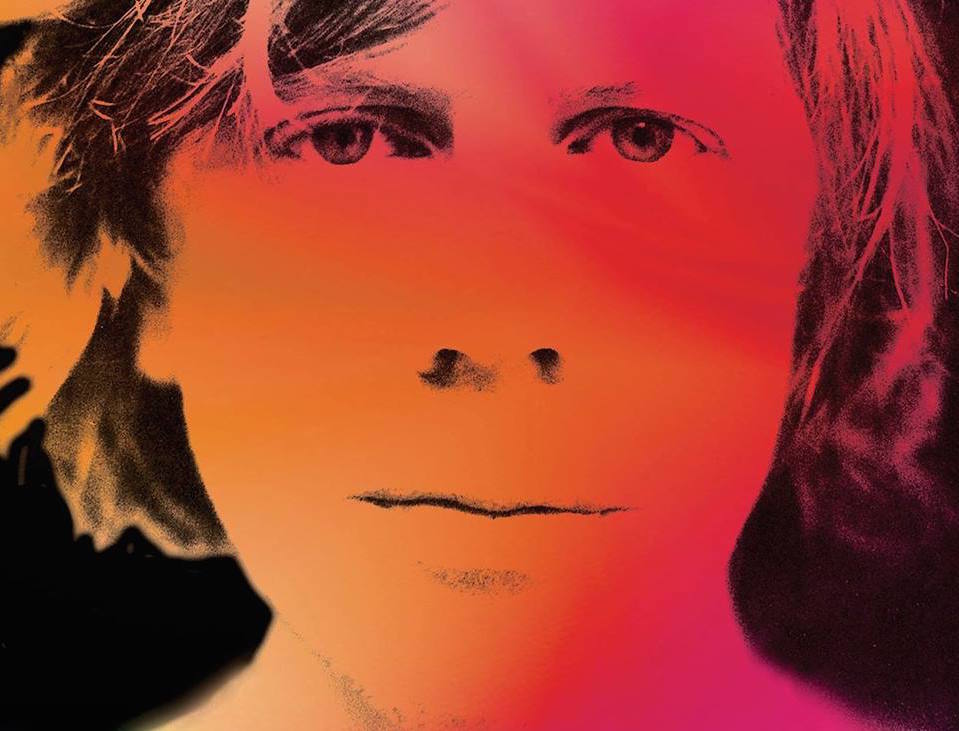 With the start of May we enter the oft-dreaded beginning of Festival Season. But don't jump to judgment too quickly: it's not all flower crowns and Coachella—as your trusty Sages of All Things Good And Weird, we're here to point you in the right direction.
First up, the monolith known as the Red Bull Music Academy actually started up in April, but the fest continues with a pair of must-see spectaculars this month.
On May 20 RBMA hosts the 10-year anniversary celebration of Sacred Bones, the boundary-crossing Brooklyn-based record label.
The jaw-dropping lineup is as eclectic as the killer records Sacred Bones has been known to put out with current label trailblazers, alum and worshippers alike set to perform: Jenny Hval, Zola Jesus, Marissa Nadler, The Men, Psychic Ills, Uniform, Rose McDowall, and Genesis Breyer P-Orridge and Edley ODowd featuring Blanck Mass and Moon Duo jamming with film director Jim Jarmusch are on tap to unleash its beautiful noise.
The following day, on May 21, RBMA righteously bows down at the altar of avant-garde jazz legend, Alice Coltrane, wife of John Coltrane. Dubbed "The Ecstatic World of Alice Coltrane Turiyasangitananda," there will be sunset and evening sets, the latter led by her saxophonist son Ravi Coltrane.
Then there's two festivals on a smaller scale but no less forward-thinking. The experimental-leaning Fundamental Festival (at Planeta, 295 E 8th St, Basement, in NYC), puts together a stellar program of artists combining new music & sound art headlined by Aki Onda, Tyler Gilmore, Western Verse, Lea Bertucci, Tatsuya Nakatani, Mara Mayer/Herbst/Donovan/O'Koren, Tombstones and Earth Tongues.
Bertucci, a composer whose All That Is Solid Melts Into Air was just released by local label NNA Tapes, also serves as curator for Site : Sound, "a series of intimate site-specific lectures, sonic-spatial interventions and performances" happening across the city. Click here for the calendar of events.
Whether its sprawling festivals or just plain ol' shows, there's something for everyone to satiate their thirst for the weird in May.
Bushwick Improvisers Concert Series: Sam Weinberg/Weasel Walter/Chris Welcome Trio, Stephen Gauci/Adam Lane/Jeremy Carlstedt and Jake Henry/Dustin Carlson at Artichoke Bar and Pizza (Wyckoff Ave. & Troutman St., Bushwick) on Monday, May 1
CP Unit, Robber Crabs, W-2, Mark Morgan solo (Sightings) at Muchmore's on Monday, May 8
Chow down on pizza while getting your ears seared clean off as three titans piloting Brooklyn's DIY improvisational underground—W-2's Sam Weinberg (sax) and Chris Welcome (synth) and beats-spraying free-improv percussionist Weasel Walter—make their debut as a trio.
A week later, W-2 hit Williamsburg's Muchmore's to preview tracks off their first joint for the Astral Spirits label.
On the soon-to-be-dropped Fanatics, Weinberg and Welcome cough up a nasty electro-acoustic noise-jazz mania where Weinberg's guttural shrieks and squawks collide head on, spar and dance with Welcome's spastic electronics-stabbing pyrotechnics in brutal Borbetomagus-meets-The Flying Luttenbachers-like free-for-alls.
Headlining this noisy bill is CP Unit, the prog-jazz crew led by sax virtuoso Chris Pitsiokos, still reveling in the release of their blistering Clean Feed Records debut, Before The Heat Death.
Criminals (Matt Nelson, Jamie Branch, Brandon Lopez and Sam Ospovat) and PopejoySeabrookShea at ShapeShifter Lab on Monday May 1 
Bassoon at Gold Sounds on May 2
Stuart Popejoy Quintet Pleonid CD Release Show with Ava Mendoza Solo and Kid Millions and Friends at Knockdown Center on Sunday, May 7
Last month, the Observer highlighted The 15 Best Metal Bands in NYC with sludge-metal crushers Bassoon leading the way. Not only will you get your chance to see Bassoon inflict its Melvins'y damage on May 2 at Gold Sounds, but the night before protean bassist/composer Stuart Popejoy shows off his avant-jazz chops as he joins forces with guitarist Brandon Seabrook and Talibam! drummer Kevin Shea for free-improv fireworks at Gowanus' jazz hub, ShapeShifter Lab.
Don't fret if you miss those gigs because come May 7, Popejoy, alongside an avant all-star group that includes violinist Sarah Bernstein, alto saxist Avram Fefer, trombonist Steve Swell and drummer/vibesman Kenny Wolleson, celebrates the release of the sprawling Pleonid.
A single, hour-long composition birthed from software Popejoy himself developed and broken up in seven-minute intervals, Pleonid's mesmerizing angularity, dizzying patterns and conversational back and forth is both cathartic and intense.
Mike Pride's I Hate Work with Jamie Saft and Brad Jones at Korzo on Tuesday, May 2 at 10:30 p.m. (one set)
Drummer/composer Mike Pride is one genre-busting maestro.
Pride has steamrolled through noise (Drummer's Corpse), jazz/metal (I Don't Hear Nothin' But The Blues) and avant-jazz (From Bacteria to Boys) and with bass clarinetist Jason Stein and bassist Jason Roebke as Locksmith Isidore, has served as the unlikely globe-trotting opening free jazz act for superstar comedian/actress Amy Schumer on the comic tour circuit.
On break from playing drums in sold-out 20,000-seat arenas, Pride's latest undertaking might be his most mind-bendingly adventurous yet in his deep canon.
I Hate Work teams Pride with New Zion pianist Jamie Saft and bassist Brad Jones and pulls off the improbable: reworking and reimagining the raging punk fury of seminal hardcore provocateurs MDC-Millions of Dead Cops (an outfit Pride enjoyed a brief latter-day stint with) through the prism of piano-jazz.
This low-key gig at the South Slope bar/music joint Korzo is a tune-up as I Hate Work hit the studio this month to record its debut.
Jaimie Branch Fly or Die LP Release Show with James Brandon Lewis Trio + Anthony Pirog and Soghost (Jason Nazary solo) at Nublu on Wednesday, May 3
From Nate Wooley, Peter Evans, Joe Moffett (of Earth Tongues) and Robert Mazurek, the class of virtuosic trumpeters spinning their own unique takes on the experimental and jazz template is topnotch. Add Brooklyn-via-Chicago musician Jaimie Branch into that mix of heavyweights doing wonders with the trumpet.
Frenetic and colorful, Branch is ensconced in the Brooklyn 'out'-jazz DIY underground but Fly or Die, her transcendentally hard-bopping bandleader debut, bleeds with her Chicago roots. She enlisted her fellow avant-jazz all-stars of the Chicago scene (cellist Tomeka Reid, bassist Jason Ajemian and Chicago Underground Duo co-founder and drummer Chad Taylor), and fellow trumpeter Mazurek played a hand in naming her band and Tortoise's John Herndon and the Eternals' Damian Locks designed the album art work, plus it's being released by the rising Chicago-based International Anthem label.
Branch has shown she can skronk with the best of Brooklyn's free-improv noiseniks but on Fly or Die she makes her indelible mark, expertly crafting compositions of fiery post-bop rollick 'n' swing and ecstatic melodicism guided by her soaring and interstellar trumpet majesty that recalls the latter-day period fusion of electric-Miles.
Brokeback and Mind Over Mirrors at Union Pool on Thursday, May 4
As co-founder of post-rock titans Tortoise, longtime bassist of twangy slayers Eleventh Dream Day and guiding force behind Brokeback, any time Douglas McCombs is releasing music is cause for celebration.
First a loose Tortoise side project started in 1995 for McCombs to dabble in minimalist solo bass experiments and field recordings, he eventually traded his bass for Neil Young-ish guitar work, fortified his band's lineup and transformed Brokeback from one-man band to powerhouse unit.
That facelift from sparse lo-fi to full-on art-rock came full throttle on 2013's Brokeback and the Black Rock.
Four years later he's saluting his native Chicago on cinematic sprawl Illinois River Valley Blues, bolstered by his perfect foils, James Elkington (Tweedy, Steve Gunn), bassist Pete Croke (Exit Verse, Tight Phantomz) and drummer Areif Sless-Kitain (the Eternals).
The instrumental, shapeshifting guitarscapes Brokeback sculpt on Illinois River Valley Blues show McCombs as a severely underrated guitarist with a penchant for texture-plush Morricone Spaghetti Western epics and Television-like twin-guitar dueling, plus he knows how to capture a homegrown vibe.
Illinois River Valley Blues is McCombs' ode to his native Chicago, its songs providing a snapshot into his formative years growing up along the Illinois River corridor between Peoria and Chicago. Fellow Chicago experimentalists Mind Over Mirrors are along for the ride, bringing their hypnotic Indian harmonium-cranking dronescapes.
Crown Larks with Parlor Walls, Outside World, Video Daughters at The Glove on Wednesday, May 10
In a city peppered with free jazz, post-rock and experimental godheads, Crown Larks may be Chicago's best-kept secret. On 2015's Blood Dancer, the ever-expending collective rode an entrancing, psych-drenched wave of post-jazz euphoria.
For their just-released follow-up, Population, the core duo of tunesmiths Jack Bouboushian and Lorraine Bailey (with drummer Bill Miller and bassist Matt Puhr) trip out on batshit, wasteoid hippie jams that spin a half-composed-half-improvised yarn of Oneida-like organ-fueled drone with the exotic, electro-jazz horn play of Chicago Underground.
Juggling a mishmash of weirdo art-rock grooves, psych-jazz meltdowns and firebreathing skronk, Crown Larks' Population packs densely colored soundscapes and polyrhythms galore amounting to a controlled chaos that has quickly become their hallmark.
Colin Stetson at Baby's All Right on Friday, May 12
Saxophone-squealing visionary Colin Stetson is a freakish force of horn-blasting nature, an experimental rarity whose melding of metal, jazz and electronics is out of this world.
That combo dominated both 2015's Never were the way she was (a collaboration with Arcade Fire violinist Sarah Neufeld) and the following year's Sorrow, which found Stetson putting his own unique stamp on Polish composer Henryk Górecki's Symphony of Sorrowful Songs (or Symphony No 3), one of the biggest-selling classical recordings of all time.
Stetson's now returned to the one-man-band heroics he's displayed on his New History Warfare series.
On the new All This I Do For Glory, Stetson is a miracle working hornsmith, oozing from his reeds and pedal stash hypnotically gyrating drones and tones thrash, ethereal mouthpiece-manipulated croons and purrs and sax-banging rhythmic clank and clatter that is melodious post-classical, minimalist bliss.
Thurston Moore Group at Music Hall of Williamsburg with Pigeons on Saturday, May 20
The ever-mushrooming post-Sonic Youth run guitar renegade Thurston Moore has embarked on has been a brilliant, and unfairly overlooked one, dripping with the trademark dissonant-shimmer and noise-pop ecstasy he helped cement in the annals of experimental rock with his old band of pioneering noisemakers.
While Moore enjoyed a fruitful solo career during his SY tenure, his output since the dissolution of New York City's greatest band has been a treasure trove of Germs-obsessed wacked poetry-cum-noise-punk intensity (2013's Chelsea Light Moving) and shoegaze-tweaked riff-rock orgasms (2014's The Best Day).
After the jammy in-your-face sheen of "Chelsea's Kiss" and "Cease Fire," Moore has wisely stuck with his rock-solid Best Day group (guitarist James Sedwards, bassist Debbie Googe and his trusty SY drummer Steve Shelley) on the fittingly titled and Rock'n'Roll Consciousness.
Just released on Friday, it's a glazed and glorious labyrinth of slow-building guitar-dueling arena-ready anthems that are as rapturous and addictive as The Best Day's "Speak to the Wild" and "Forevermore."
Moore recently described Rock'n'Roll Consciousness as "like Sonic Youth jamming with My Bloody Valentine" and with MBV bassist Googe and Shelley anchoring the entrancingly repetitious gallop and chug, the legendary SY cofounder is spot on.
Mako Sica / Rhyton / The Gaming Commission at Trans-Pecos on Monday, May 22
Like its freaked-out Chicago brethren in Crown Larks, Mako Sica have flown under the radar as they've shredded through and skronked out its otherworldly jumble of desert-rock jams and free jazz mediations.
After a decade's-worth of gems for obscure labels like Slow Knife, the trio of guitarist/trumpeter Przemyslaw Krys Drazek, guitarist/vocalist Brent J Fuscaldo and percussionist Chaetan Newell have hooked up with Byron Coley's Feeding Tube imprint and unleashed the strings-bending and chanting ritual music sprawl, Invocation.
With its three quiet/loud trance-rock marathons (songs range from 10- to 17-minute epics) shored up by slippery bass grooves and frenetic beats with a ghostly atmospheric tapestry, the shredding reigns supreme.
Elastic and zigzagging, the endless array of licks recalls the North African-inspired repetition of 75 Dollar Bill, the Indian-tinged fretboard hopping of Xylouris White and the Greek inflections of the band they are sharing a bill with tonight, Rhyton.
Honorable mentions:      
Christopher Tignor and Tristan Perich at National Sawdust on Friday, May 5
Two of the Observer's favorite composers, Christopher Tignor and Tristan Perich, take over Williamsburg's National Sawdust for what surely will be an evening of deeply meditative electronic music.
Ivo Perelman & Matthew Shipp: Album Release Show for "The Art Of Perelman-Shipp" with special guest Italian Surf Academy at (le) poisson rouge on Sunday, May 7
A pair of vanguards of the avant-garde jazz scene, downtown pianist Matthew Shipp and Brazilian saxophonist Ivo Perelman, ring in the release of seven(!)-CD set, The Art Of Perelman-Shipp.
Marc Edwards & Slipstream Time Travel, Brian Chase+Peter Aaron and Wolverine Carcass at Silent Barn on Saturday, May 13 
Creative Music In Brooklyn! at 49 Shade featuring MARC EDWARDS/MATT MOTTEL/SAM WEINBERG TRIO on Thursday, May 4
Drummer Marc Edwards has played with living legends like Cecil Taylor and Charles Gayle and the late, great David S. Ware Quartet and more recently has explored his metal and punk sides via freewheeling jams with Krallice guitarist Mick Barr and as a one-time member of no wave-punk outfit, Cellular Chaos.
For these performances, Edwards will team with Talibam!'s Matt Mottel and W-2's Sam Weinberg (on May 4) then he'll lead his long running jazz ensemble Slipstream Time Travel on a bill that also features Yeah Yeah Yeahs/Man Forever improvising drums whiz Brian Chase in duo mode with guitarist Peter Aaron, leader of blooze-punk unit, The Chrome Cranks.
Ken Vandermark & Nate Wooley at Issue Project Room on Tuesday, May 16
Chicago-based saxophone giant Ken Vandermark and Brooklyn's own trumpet ace Nate Wooley have shared stages and been captured on wax. Here they meet again at downtown Brooklyn's Issue Project Room.
Honoring Danny Gatton presented in association with The Alternative Guitar Summit at Joe's Pub on Wednesday, May 24 featuring Oz Noy, Brandon Seabrook, Pete McCann, Joel Harrison, Stephan Crump, Allison Miller, Dave Chappell, Anthony Pirog, John Previti and Barry Hart
Avant-jazz luminaries Brandon Seabrook and Anthony Pirog team with Alternative Guitar Summit mastermind Joel Harrison as they attempt to pay tribute to who has been described as "The World's Greatest Unknown Guitarist": the late Danny Gatton.