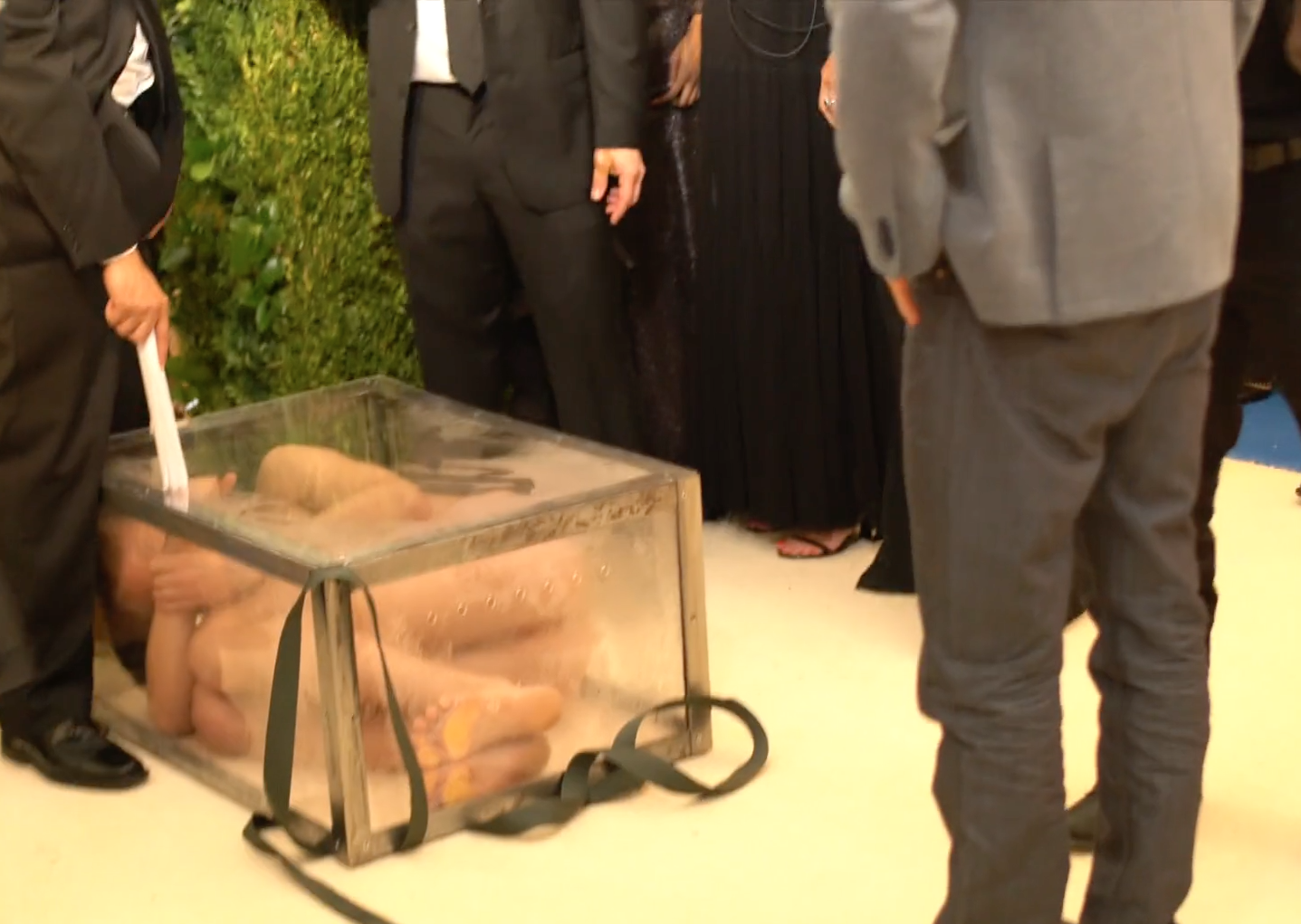 Rihanna's Comme des Garçons gown at the 2017 Met Gala certainly turned heads, but it was Russian performance artist Fyodor Pavlov-Andreevich who stole the show with a naked appearance on the Red Carpet.
At the height of the evening's festivities, the artist—who has already performed four similar capers which the Art Newspaper points out are dubbed his "Foundling" series—was carried in a clear glass case from the back of a parked SUV and placed on at the Gala's entrance for guests to gawk at, according to the Daily News. But the spectacle didn't last long. Guards covered the bare-skinned, encased Pavlov-Andreevich with a sheet and removed him from the runway. When firefighters later arrived on the scene, they attempted to reason with the artist to vacate the box, and when he refused they had to cut him from the container.
Pavlov-Andreevich was arrested and now faces a string of charges, including public lewdness, obstructing governmental administration, criminal trespass and disorderly conduct.
A video of the artist's performance at the Met Gala was posted to his Facebook page, and can be seen below.
[protected-iframe id="d90e93316472a1bc3c1e9c178c67a241-35584880-70888234″ info="https://player.vimeo.com/video/215636746″ width="640″ height="360″ frameborder="0″ webkitallowfullscreen="" mozallowfullscreen="" allowfullscreen=""]