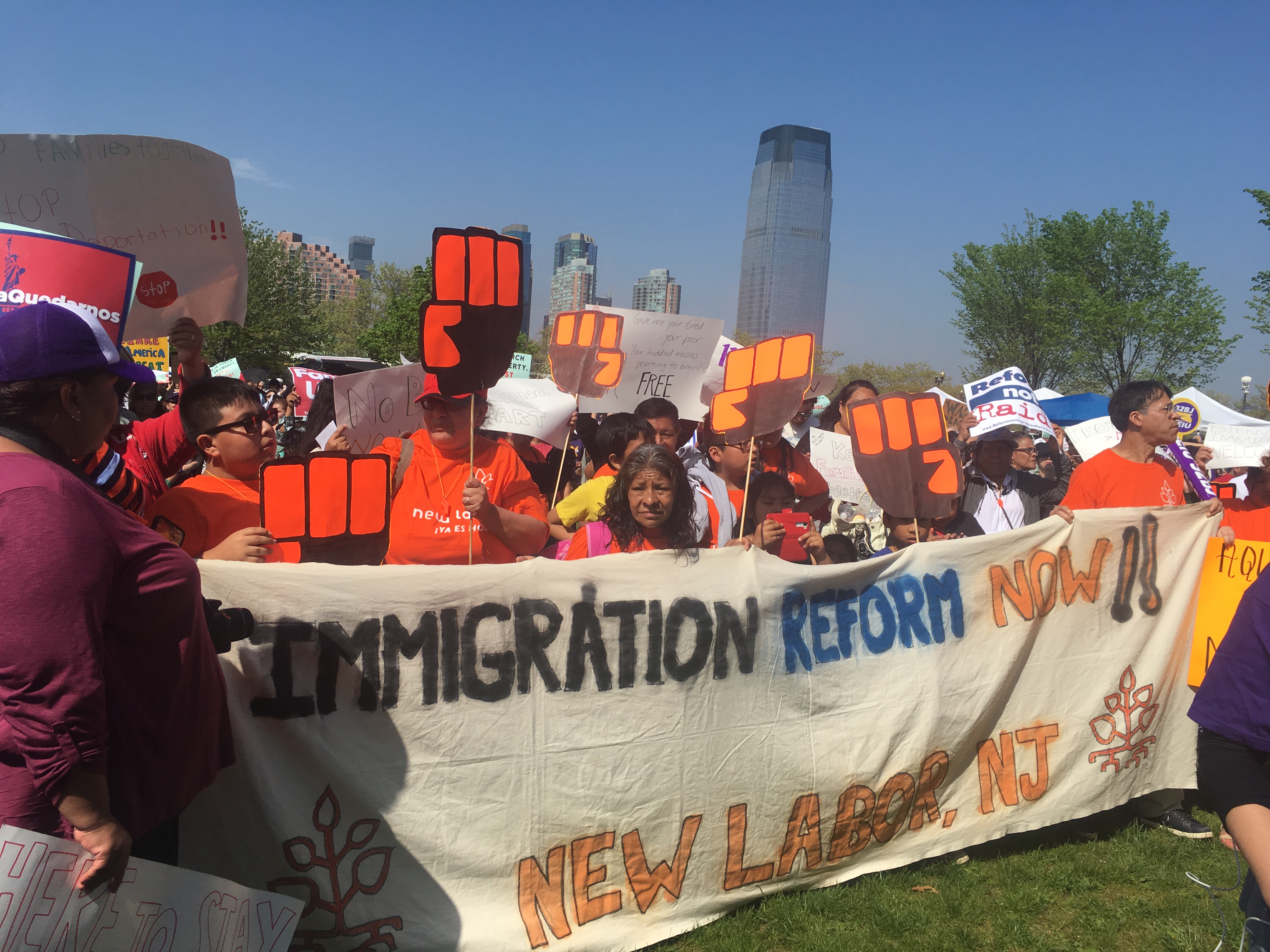 JERSEY CITY — With Ellis Island and the Statue of Liberty looming in the background, hundreds of immigrants and supporters gathered in Liberty State Park to send a message to President Trump and other politicians who have been pushing to increase immigration restrictions and deportations.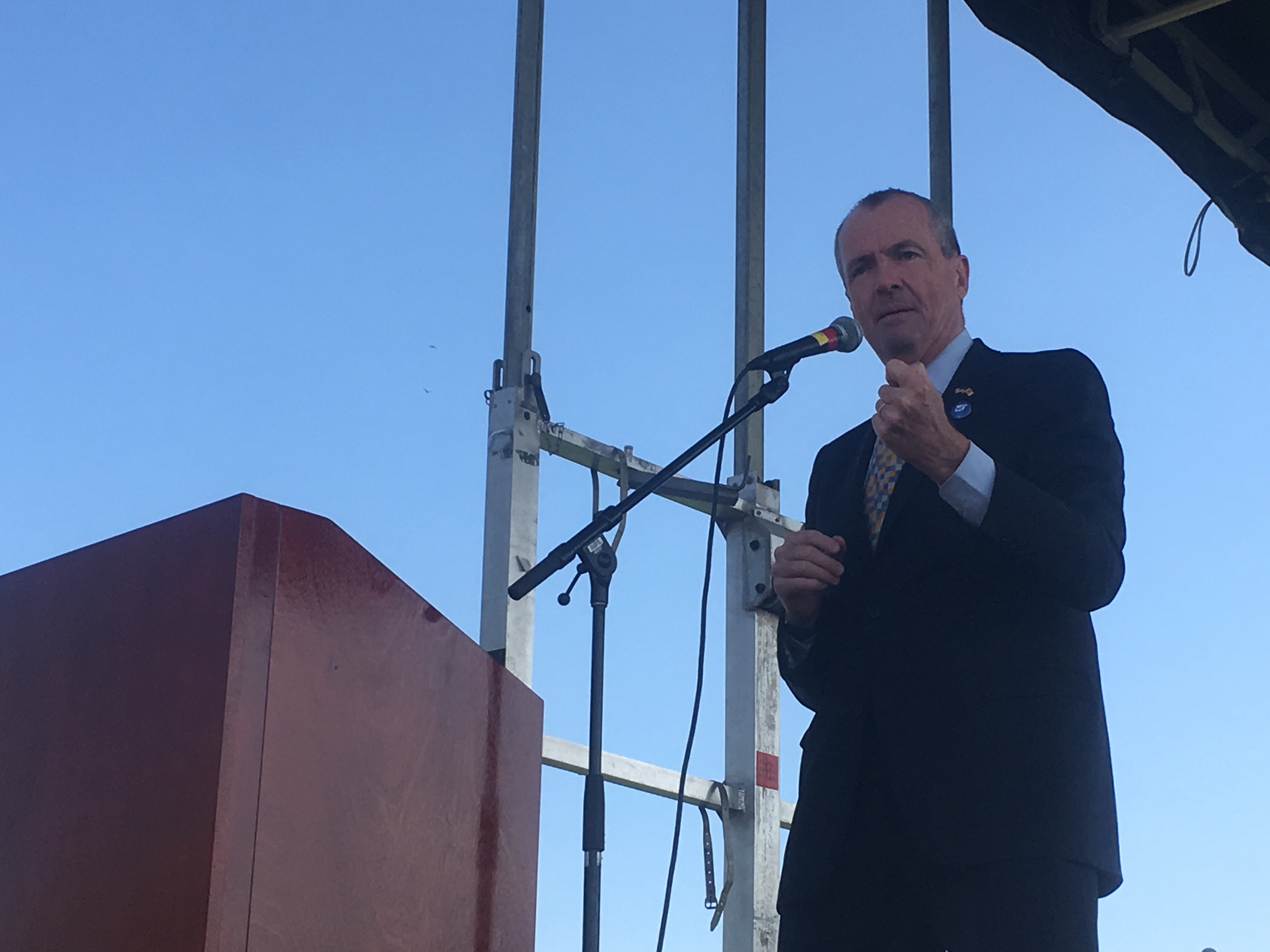 The Jersey City rally was part of a nationwide effort on May Day, a traditionally significant day of action for immigrant rights. Labor leader Lizette Delgado-Polanco said this year is especially significant due to the actions taken by the Trump administration during his first 100 days. In Trump's presidency so far, he has pushed for increased enforcement of immigration laws for undocumented immigrants, has been moving to build a border wall along the Mexican border and has twice tried to impose a ban on travelers from a number of mostly Muslim countries.
"When we disagree with a president, when we disagree with this president, they will hear it loud and clear," Jersey City Mayor Steve Fulop told the May Day rallygoers. Under Fulop's administration, Jersey City has increased protections for undocumented immigrants. In February, Fulop signed an executive order reaffirming the city's status as a sanctuary city, declaring that local officials would not cooperate with detainer requests from the U.S. Immigration and Customs Enforcement agency. Fulop also ordered that any federal immigration officials seeking access to local government facilities should get a warrant.
While the event wasn't a centered on New Jersey's upcoming June primary, Democratic gubernatorial politics were on display. Three of the candidates in that race —Assemblyman John Wisniewski (D-Middlesex), former Ambassador Phil Murphy, and state Sen. Ray Lesniak (D-Union) — all had supportive messages for the crowd. All three also called on the next governor to make New Jersey a sanctuary state.
"We've got to push back as hard as we can against what is coming at us out of Washington," said Murphy, the Democratic front-runner. During his remarks, Murphy never mentioned his own gubernatorial candidacy.
When Wisniewski took the stage, it was alongside Assemblyman Raj Mukherji (D-Hudson), Assemblywoman Angela McKnight (D-Hudson), Assemblywoman Annette Quijano (D-Union) and Union County Sheriff Joe Cryan (D-Union), a candidate for state Senate. During Mukherji's remarks, the Jersey City assemblyman referred to Murphy as the state's next governor. When Wisniewski later took the mic he touted his own candidacy to the crowd and vowed to make New Jersey a sanctuary state.
In addition to the elected officials, Monday's rally included members of a number of left-leaning advocacy groups and labor unions like SEIU 32BJ, the ACLU, Workers United and Laborers International, among others.