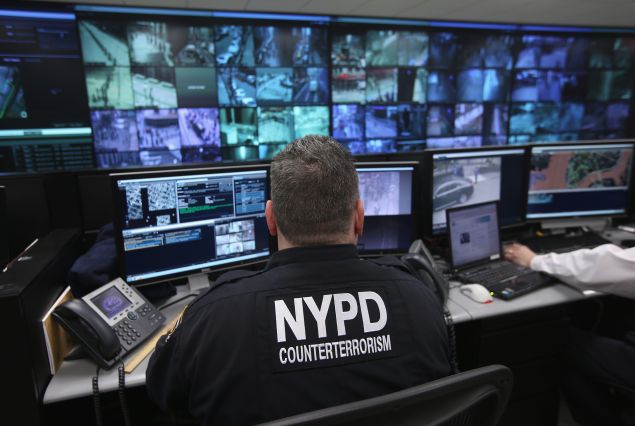 New York law enforcement bolstered security around vulnerable locations after an explosion killed at least 22 people at a concert at Manchester Stadium in the United Kingdom, even though there is no evidence of an immediate threat against the Big Apple.
The blast brought singer Ariana Grande's performance at the north England venue to an abrupt and tragic close last night, wounding dozens—some fatally—provoking a panicked rush out of the arena. British authorities have revealed that they believe the detonation to be an act of terror, likely perpetrated by a suicide bomber.
Top NYPD brass took to social media to reassure New Yorkers the NYPD was cognizant and responding to the attack, just as it had to recent terrorist incidents in Stockholm and Berlin.
Mayor Bill de Blasio proffered his condolences to the families of those killed or injured in the attack.
Gov. Andrew Cuomo, never to be outdone when reacting to a tragedy, announced in a statement that he had ordered his state troopers and Port Authority police to increase their presence at airfields, around bridges and tunnels and in mass transit. This may mean more state law enforcement personnel in the five boroughs, a source of past tension between the governor and the mayor.
Cuomo said he had made the decision purely "out of an abundance of caution."
"The safety of New Yorkers is priority number one, and we are in close contact with federal and local officials as we continue to remain vigilant in the wake of this tragedy," Cuomo said in an emailed remarks. "An attack on one is an attack on all, and New York stands in solidarity with the British people and our friends around the world against the forces of hate and terror."
President Donald Trump's Department of Homeland Security released a statement saying it possessed "no information to indicate a specific credible threat involving music venues in the United States."