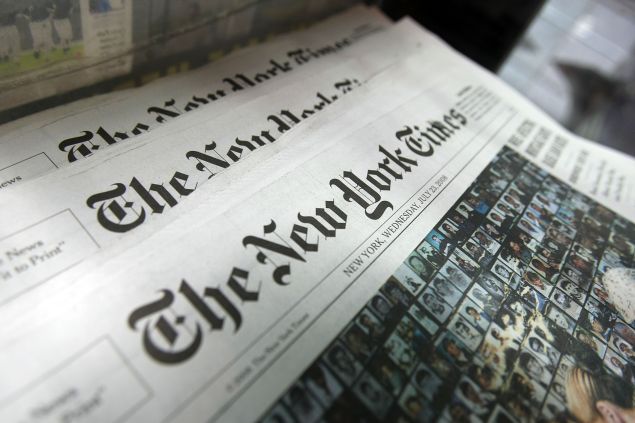 Buyouts and layoffs are the dark reality of modern journalism, and even The New York Times is not immune—the Gray Lady has been forced to offer severance packages to many employees over the last five years. But the buyout announced this morning might be its most drastic yet.
Times executive editor Dean Baquet and managing editor Joe Kahn said in a statement that the paper's latest round of cuts would "streamline our multi-layered editing and production system and reduce the number of editors at The Times."
So what does that mean in practice? Instead of having several editors (along with a copy editor) read an article before it's posted, section editors will be responsible for all aspects of a story, including copy editing and revising drafts (though "a separate set of eyes" will review the story before publication). This two-pronged editing process will theoretically eliminate redundancies.
It also, however, means that the Times copy desk "will no longer exist," Baquet and Kahn write.
The two editors don't mince words when it comes to expectations.
"Not everyone will agree with or want to work in this setup. And frankly, not every editor will have the range of skills necessary to adapt to it," their memo reads. "All current editors should consider whether the expanded editing role in this new model is a fit for them and should discuss with their managers whether their skills and expectations are a match for our needs."
While the buyout (which includes a cash severance, outplacement services and other benefits) is primarily aimed at editors, reporters can also choose to leave.
"Everyone should visit his or her department head to have a frank conversation about the future," the memo reads.
If not enough people choose the buyout option, the paper will have to lay off staffers.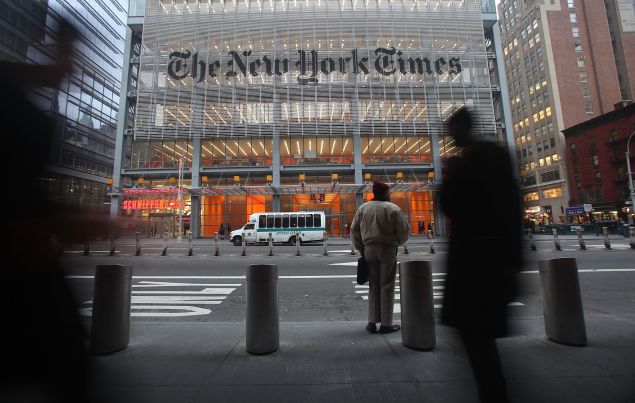 The silver lining of these cuts, according to Baquet and Kahn, is that "savings from the buyout will enable us to…bring in as many as 100 additional journalists."
"There is a deepening recognition outside the building that The Times is vital to the future of the country, one of the few institutions with the drive and ambition to cover a changing Washington," the memo reads. "We can't afford to slow down in our efforts to build The Times of the future."
In at least one respect, the Times of the future is here now: publisher Arthur Sulzberger Jr. announced in a separate memo that the paper was eliminating the public editor position. The Times introduced this position, a direct channel between readers and staff, in 2003 after the Jayson Blair plagiarism scandal.
But the age of social media makes public editors unnecessary, according to Sulzberger.
"Our readers across the internet have come together to collectively serve as a modern watchdog, more vigilant and forceful than one person could ever be," Sulzberger wrote.
Indeed, current Times public editor Liz Spayd (who will leave the paper Friday) has been subject to plenty of online criticism of her own, especially for writing whole columns about reporters' individual tweets.
In place of the public editor, the Times will establish a "Reader Center," led by Hanna Ingber, which will help the company be more transparent and "respond directly to tips, feedback, questions, concerns, complaints and other queries from the public."