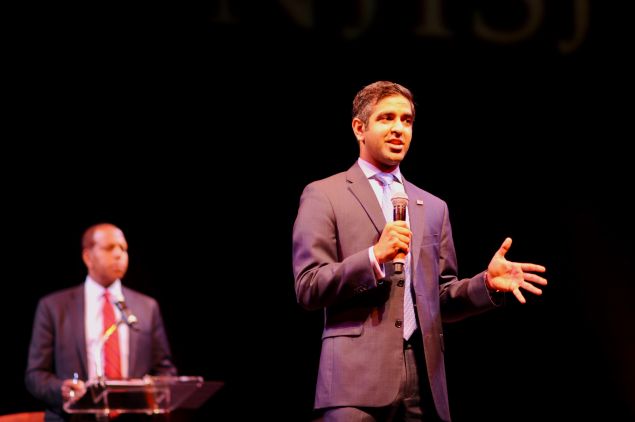 An underdog on the Republican side of New Jersey's gubernatorial race lost his appeal Thursday to participate in the official debates.
A state appeals court ruled against Hirsh Singh, who was denied a place in the debates by the Election Law Enforcement Commission, and filed suit to join front-runners Kim Guadagno and Jack Ciattarelli despite missing the April 3 filing deadline with ELEC.
The state Supreme Court did waive an electoral filing deadline once in 1952, when a candidate died, he argued. Although Singh has said he has raised more than $900,000, enough to meet the threshold for debate participation, ELEC has no records online that show any fundraising activity.
The appeals court said there was no good reason to challenge the agency's decision, pointing out that Singh "has not submitted any evidence regarding threshold expenditures" and that he had had advance warning of the April deadline.
"Singh concedes he filed the requisite document for debate participation two weeks past the statutory deadline," the court said. "Other than pointing to his status as a first-time candidate for public office, he offers no rationale for his tardy submission, despite attending a training session, which specifically addressed the prerequisites for debate participation."
ELEC's executive director, Jeff Brindle, said in a statement that the agency can only allow candidates on the debate stage if they clear the bar of proving they have raised a minimum of $430,000 to qualify for public matching funds.
"The statute is clear," Brindle said. "The Legislature established certain thresholds as a viability test in order for candidates to qualify for matching funds and participate in the debates."
Two primary debates, one Republican and one Democratic, will be held at Stockton University on Tuesday. Democratic primary candidates will debate again May 11 and Republican candidates on May 18.