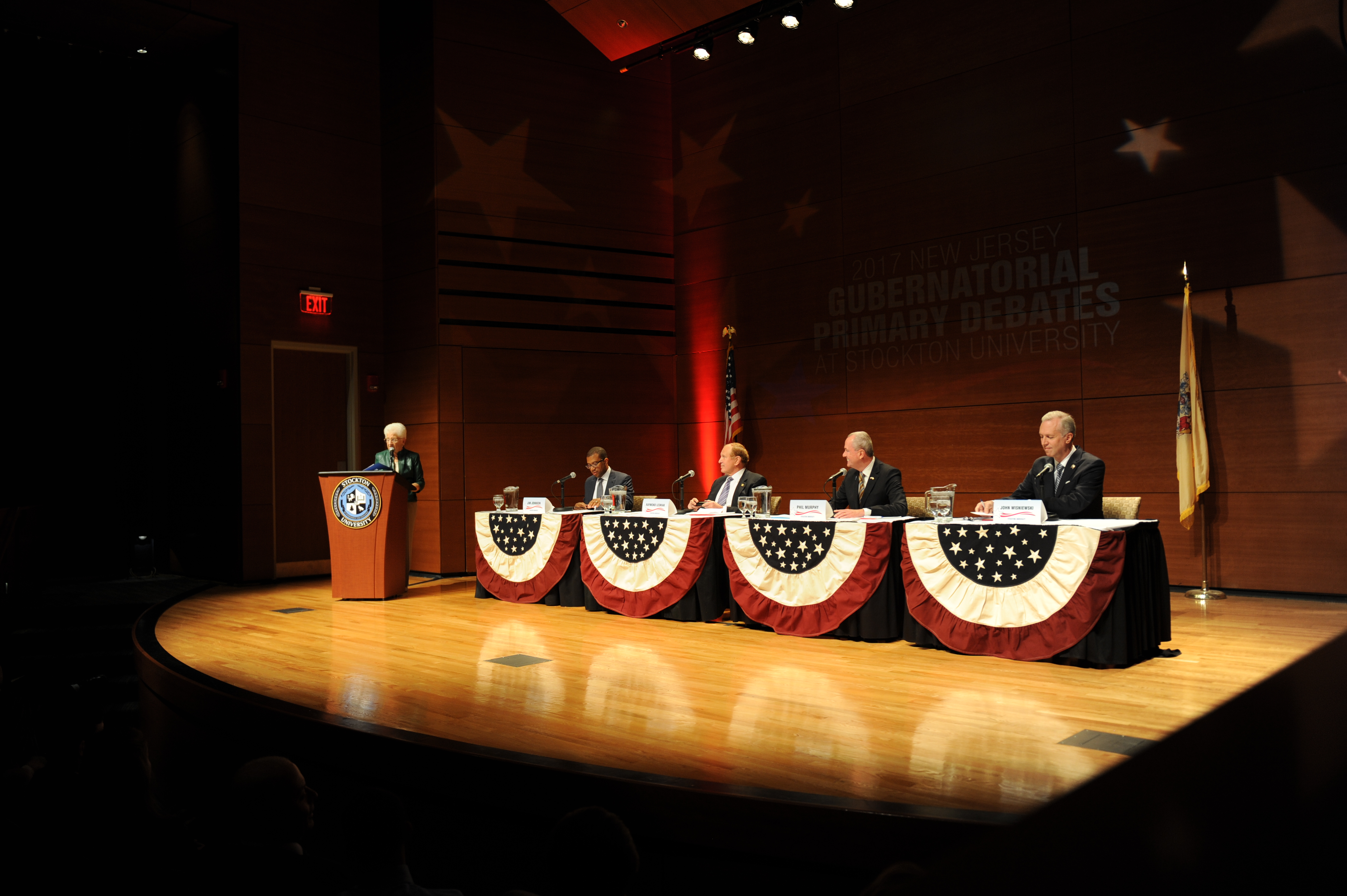 The four Democrats who are seeking their party's gubernatorial nomination will take the stage in Newark on Thursday, just two days after they faced off in their first duel as candidates.
Thursday's debate is the last chance voters will have before New Jersey's June 6 primary to compare former U.S. Treasury official Jim Johnson; Union County state Senator Ray Lesniak; former U.S. Ambassador to Germany Phil Murphy, and Assemblyman John Wisniewski. On Tuesday –when the candidates shared a stage at Stockton University– the debate was mostly agreeable, with the candidates all leaning toward progressive policies including boosting the minimum wage to $15 per hour and legalizing marijuana.
On Tuesday,  Murphy was the focal point of the few instances of disagreement when other candidates criticized him for his public bank idea and the endorsements Murphy received from the New Jersey Democratic machines. But, overall, Murphy escaped no worse for the wear. Murphy has raised $19.2 million for the primary race, a figure nearly double what all the other candidates including Republicans have raised combined.
A Quinnipiac University poll released last week found that 52 percent of New Jersey Democrats did not have a favorite candidate. That poll put Murphy in the lead for those who do have a favorite with 26 percent. Johnson was second with seven percent.
With Republican Governor Chris Christie's approval rating stuck below 20 percent, political analysts are predicting a victory in November for Democrats, something that puts higher stakes on the primary.
Thursday's debate will be broadcast live at 8 p.m. on  NJTV, NJ Spotlight, WNET and C-SPAN.