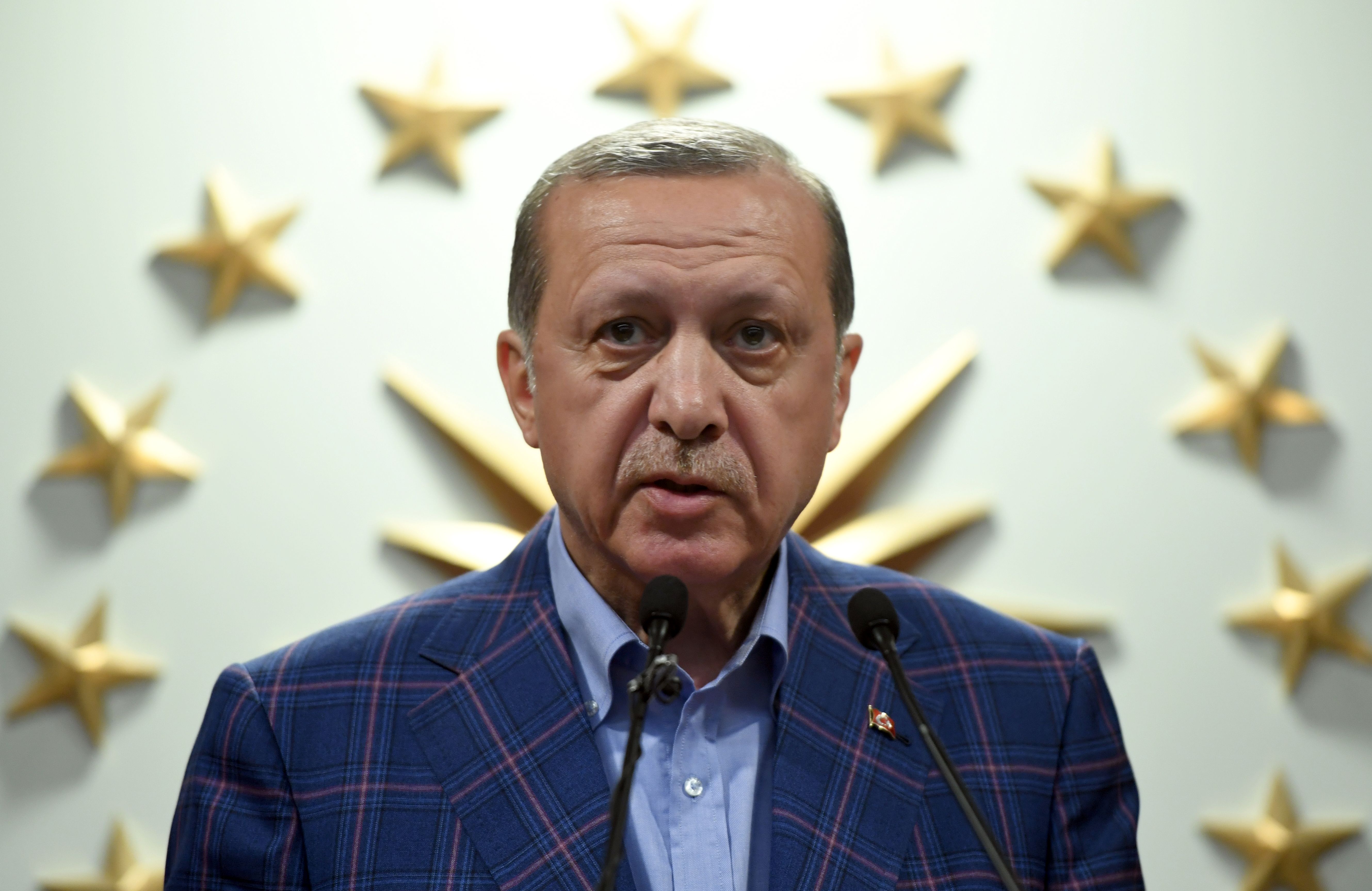 A New Jersey construction company owner allegedly beat peaceful protesters, including a woman, in a violent clash last week outside the Turkish embassy in Washington, D.C., according to the Daily Caller and the New York Times.
The publications identified Eyup Yildirim as one of the violent attackers on people protesting Turkish President Recep Tayyip Erdogan, who was in the country for a meeting with President Trump on May 17.
According to the Daily Caller, which first identified the man, Yildirim allegedly kicked a female protester "as she lay curled up on the sidewalk." The woman, Lucy Usoyan, was with a group of peaceful Kurdish protesters who oppose Erdogan's regime. Many of the attackers were Turkish security personnel, but not Yildirim. There are no records showing he has been charged with wrongdoing.
Yildirim is the owner of Care Construction in Manchester Township in Ocean County, according to New Jersey business registration records. A message left for Yildirim at the company's number was not returned.
The Daily Caller said it identified Yildirim through video of the attacks in Washington, D.C., and his social media postings supportive of the Turkish political party Erdogan co-founded in 2001. When reached, Yildirim reportedly told the publication, "I don't know what you're talking about," and then ended the phone call. The Times posted video of the attack but did not say how it identified the man.
According to reports, Usoyan plans to file a lawsuit over the injuries she sustained during the clash.
The Turkish embassy brawl is not the only recent instance of New Jersey ties to headline-making violence.
Greg Gianforte, the Montana Republican congressional candidate who has been charged with assaulting a reporter for the Guardian on Wednesday, is a Stevens Institute of Technology graduate. He previously made a $20 million donation to the Hoboken college and a building bearing his last name is expected to open in 2019.
Salvador Rizzo contributed.
Update (May 26): The New York Times also has identified Yildirim as one of the attackers. This story has been updated.