A majority of New Jersey voters — 52 percent of Democrats and 51 percent of Republicans — is still up for grabs in the June 6 gubernatorial primaries, according to a Quinnipiac University poll released Wednesday.
Among Democrats who do say they back a candidate, former U.S. Ambassador to Germany Phil Murphy gets 26 percent.
And after Murphy, there's a sharp drop-off. Former U.S. Treasury undersecretary Jim Johnson clocked in at 7 percent, Assemblyman John Wisniewski at 5 percent, 4 percent for state Sen. Ray Lesniak, 3 percent for activist Bill Brennan and 1 percent for Tenafly Councilman Mark Zinna.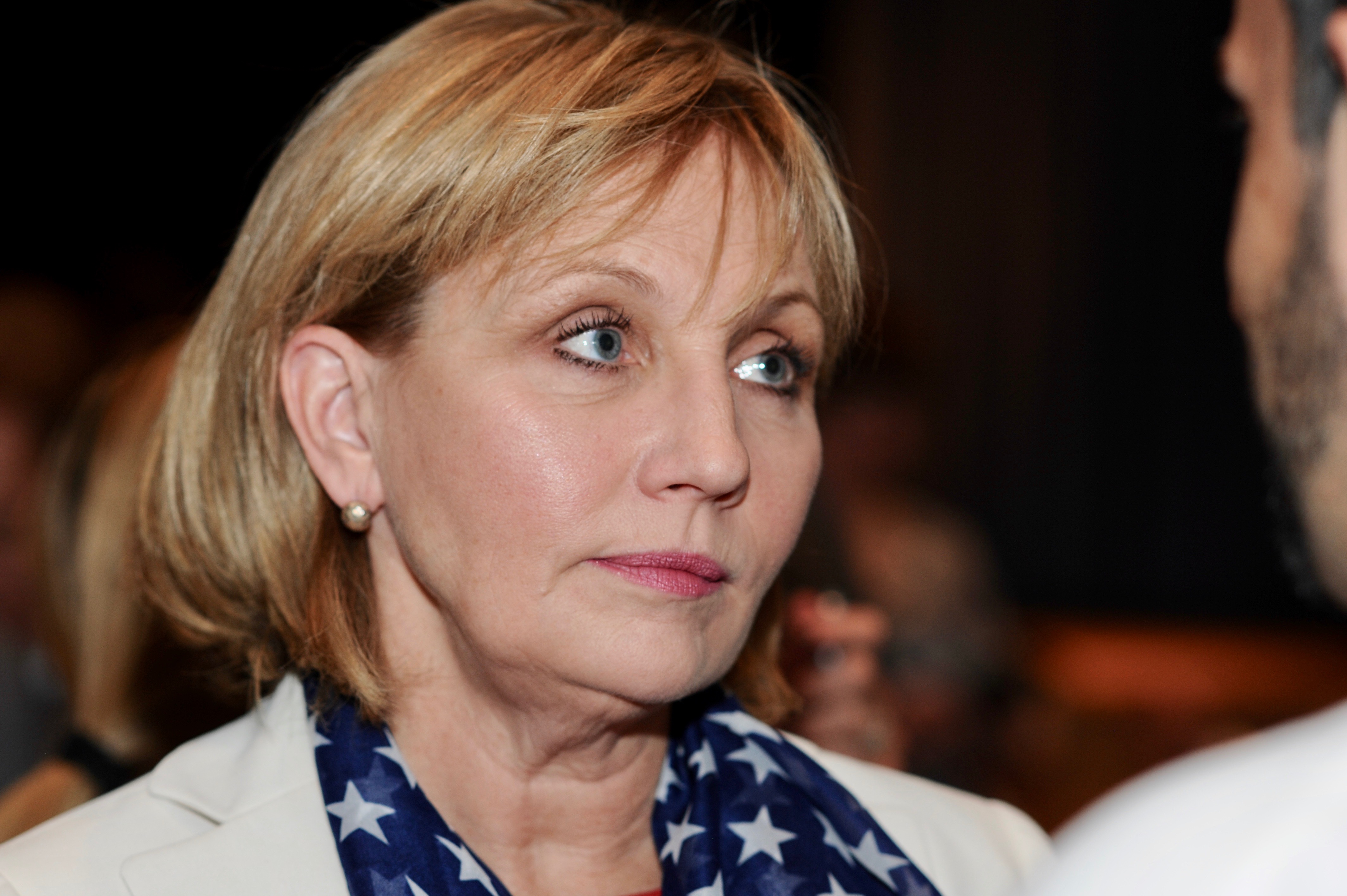 Among Republicans who favor a candidate, Guadagno leads with 23 percent. Assemblyman Jack Ciattarelli has 12 percent, Nutley Commissioner Steve Rogers has 5 percent and businessman Joseph "Rudy" Rullo has 3 percent.
Former SNL comedian Joe Piscopo's announcement Wednesday that he will not be mounting a gubernatorial campaign means that the poll results must be taken with a grain of salt. The poll queried voters about a potential three-way general election race with Piscopo running as an independent candidate. In that poll, Murphy got 41 percent of the general election vote, Guadagno 21 percent and Piscopo 14 percent. Without Piscopo in the mix, Murphy led Guadagno 50 percent to 25 percent.
But 57 percent of voters say that they don't know enough about either Murphy or Guadagno to form an opinion about them, according to the poll results. In the 11 months since Murphy has announced his run for governor, the Democrat has tirelessly campaigned, launched an aggressive TV ad blitz and has locked up the endorsements of every Democratic county party in New Jersey. Guadagno has served as the lieutenant governor — and has regularly been acting governor while Gov. Chris Christie has been out of state — since January 2010.
"The news that they're supposed to elect a governor this year doesn't seem to have gotten through to a lot of New Jersey voters," said Maurice Carroll, assistant director of the Quinnipiac poll. "Kim Guadagno has been lieutenant governor. Phil Murphy has spent a zillion dollars on campaign ads. Both have sewed up county organization support. But more than half of the voters don't know enough about either of them to give a favorable-or-unfavorable judgment."
The poll was taken from April 26 to Monday and surveyed 1,209 registered voters, a group that some pollsters say does does not really reflect the voters who actually show up to vote in gubernatorial primaries when there is no federal election at the top of the ticket. The margin of error was plus-minus 2.8 percentage points. For the primary races, Quinnipiac polled 519 Democrats and 331 Republicans, each with higher margins of error.