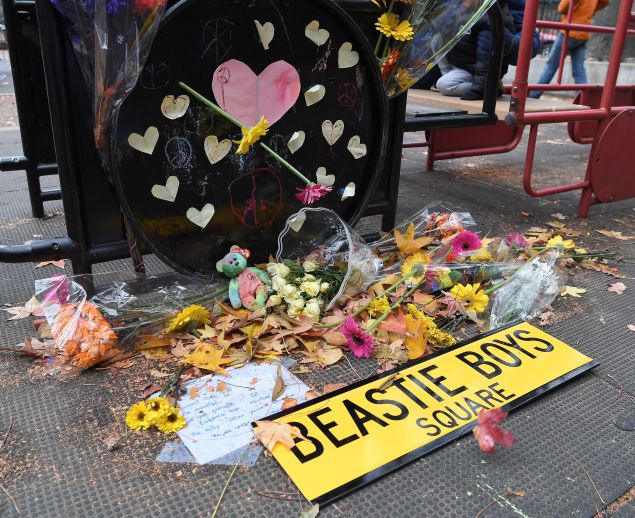 The NYPD told the City Council this morning that hate crimes—anti-Jewish, anti-Muslim, anti-transgender—have doubled this year so far compared to last, continuing a trend that began after the election of President Donald Trump.
Speaking at a hearing of the City Council's Committees on Public Safety and Finance this morning, NYPD Chief of Detectives Robert Boyce said that there were 140 hate crimes this year, compared to 70 a year ago—an increase that was largely driven by an uptick in criminal mischief, particularly due to swastika graffiti found throughout the transit system and across the city. He also said hate speech was contributing to the uptick.
However, bias-driven assaults are down "quite considerably" compared to 2016, Boyce said.
"That's also driving the number, hate speech, the remarks," Boyce said. "It looks like it's driving the speech itself and also the criminal mischief."
Boyce reported the 100 percent increase in hate crimes is predominantly a consequence of rising anti-Jewish, anti-Muslim and anti-transgender incidents. He noted that they currently have 26 individuals on the Hate Crimes Task Force, an increase of five investigators from last year.
The anti-Muslim hate crimes, he said, are mostly cases where an offender has attempted to tear off Muslim women's hijab. But Boyce reported the NYPD has made arrests "in just about everyone of those" cases.
He said that hate-motivated aggravated harassment is up 16 percent, while hateful criminal mischief is up 49 percent. He said that terroristic threats are up to around six or seven compared to one the previous year and that assaults are up to 27, compared to 18 this previous year.
And he said that Brooklyn South—which includes Coney Island, Brighton Beach, Midwood, Ditmas Park and Bensonhurst—and Queens North, which includes Ridgewood, Maspeth, Middle Village, Elmhurst, Corona, Flushing, Whitestone and Bay Terrace, had major issues with hate crimes.
"We also have two specific boroughs we're having, experiencing issues with: Queens North and Brooklyn South," Boyce said. "Now the hate crimes unit speaks to the commanding officers of those precincts to get the word out on what's going on."
Last month, the NYPD said that it had seen yet another uptick in hate crimes in March, again primarily targeting Jewish and black people. That announcement that came just days after the funeral of Timothy Caughman, an African-American man murdered on the street by a white supremacist who had traveled from Baltimore for the express purpose of killing a random black male..
In the immediate aftermath of Trump's victory in November, the Boyce reported that the NYPD had witnessed a "huge spike" in the number of hate crimes.
Federal agents arrested disgraced leftist journalist Juan Thompson in March for making anti-Semitic bomb threats against Jewish community centers and the Anti-Defamation League, and just weeks later, Israeli authorities apprehended and charged a teenager with dual citizenship for making similar hoax warnings.