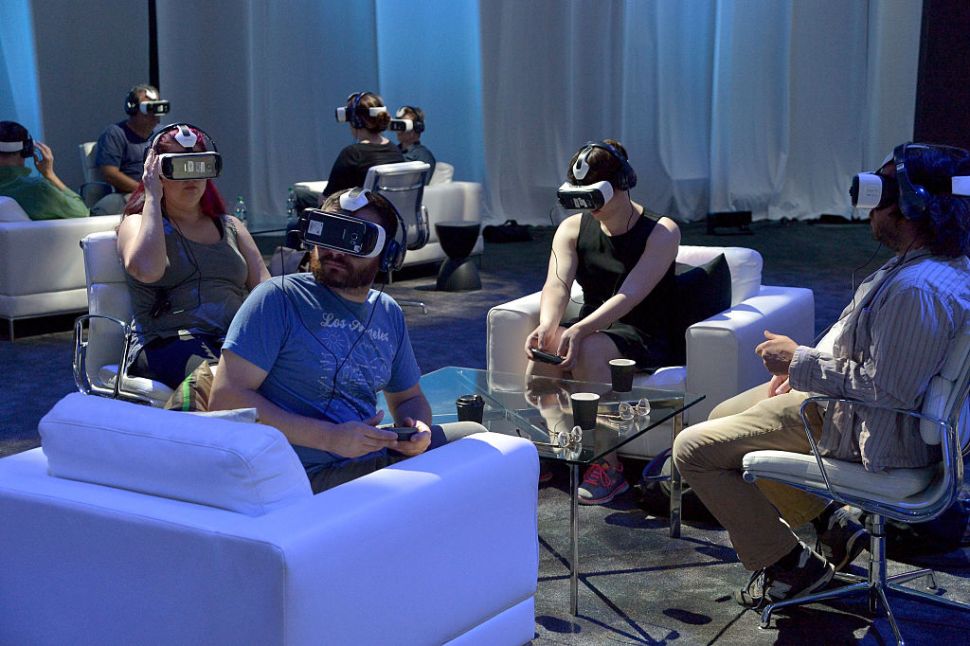 The one thing anyone will tell you after their first virtual reality experience is: it's really cool. Which it always is, but are you eager to watch something inside goggles again? It doesn't look that way.
This might help explain why Facebook-owned Oculus has announced its intention to pull back from film making, as it winds down Story Studio, Reuters reported.
There's been two fierce battles going over virtual reality. One is external, the fight to prove there is a market. The other is internal, between social experiences, storytelling and games, to find the medium's killer app, as we've previously reported.
"I think the killer app is storytelling, we just haven't really mastered it yet," Chris Milk, the founder of Within, said last year at Techcrunch Disrupt NYC. Milk's company makes films, narrative stories that aren't really interactive beyond the fact that you can look in any direction. We reported recently on a film it produced about a hoverboard that really flies.
But the more VR experiences this reporter has had, the less convincing the storytelling application has become.
First of all, viewers need a swivel chair, or there's not much point in a 360 view. Within especially likes to make its viewers look in every direction, which makes watching one of its films on a couch unappealing. There's only so many times a person will be willing to lean forward and crane their neck around to see the next "wow" shot.
Do we really think Americans will want to trade in their couches for a row of family friendly swivel-chairs in the living room of the future?
We recently visited the Tribeca Film Festival's VR alley, and while we reported on the nature experiences, we watched lots more. Here's the thought we came away with: it was all very impressive, but when consumers get home at night and want to watch something, they are still going to want to sit on their couches and watch TV. Even if firing up a VR headset becomes as effortless as turning on your flatscreen, folks still don't want to turn in every direction while vegging out to a story.
For a play-by-play rundown of Story Studio's contributions to 360-degree film, check out Upload VR's retrospective.
VR film won't go away, but it's also not going to be the application that makes this medium fly. The current malaise in the sector doesn't suggest the medium will fade away, however. VR is too compelling to disappear, but it also might not be as ubiquitous as some of its promoters have hoped. The technology is in what's known in tech world as the "trough of disillusionment," when public adoption doesn't match hype-powered hopes.
At SXSW, gamemaker Owlchemy Labs made a compelling case that gaming will lead VR into the mainstream. Their argument is simple but compelling: virtual reality gives players their first opportunity to convincingly use their hands as actual hands inside a digital experience.
"Do you get bored of using your hands in real life?" Owlchemy CEO Alex Schwartz asked at a talk in Austin. "We haven't even gotten close to exploring what's possible now that we have direct hand to computer interaction."
Story Studio's owner, Facebook, has already placed another bet though, and it's on social interactions to sell the public on this new digital experience. This should surprise precisely no one.