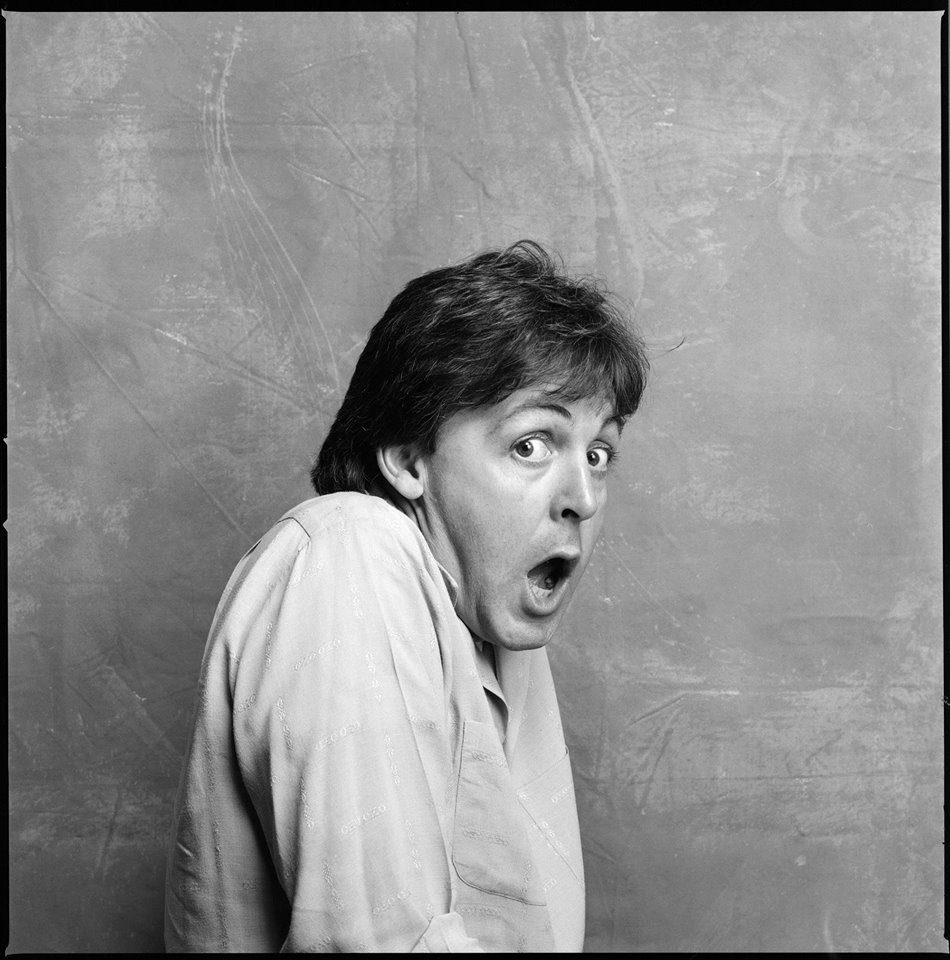 1989 was the year classic rock surged back into the international mainstream.
It was a year that saw Lou Reed release his best album of the '80s with New York, the Grateful Dead craft their final studio recording with Jerry Garcia with the better-than-you-remember Built to Last, Tom Petty go solo with Full Moon Fever, Billy Joel dropping his final classic LP with Storm Front, Neil Young returning to Reprise with Freedom, Rush bringing back the guitars on their Atlantic Records debut Presto and the Rolling Stones reclaiming their stake as the World's Greatest Rock 'n' Roll Band with the exceptionally underrated Steel Wheels and its subsequent world tour. And, of course, Cycles by the Doobie Brothers.
However, perhaps the greatest record to emerge from the world of AOR in 1989 was Paul McCartney's Flowers in the Dirt, the latest Macca LP to receive the deluxe-edition treatment as part of the Paul McCartney Archive Collection.
An album that impressively reclaims the artistic credibility that was nearly derailed by his creative output in the mid-'80s, McCartney's eighth studio album is an absolute pleasure to rediscover today.
During the summer it was released, rumor had it that McCartney had recorded music for the album with Elvis Costello that would not only appear on Flowers but the new wave icon's own new record Spike, his debut endeavor on Warner Bros. Records, which, 28 years later, remains the Costello's most versatile album.
"We had only met a handful of times," Costello says in the liner notes to the deluxe edition of Flowers. "We were in adjacent studios for a number of weeks in the early '80s, when we were making Imperial Bedroom and he was making Tug of War, and then we were making Punch the Clock and he was making Pipes of Peace, and we'd vie for the Asteroids machine in the lounge, and there was a bit of banter."
"The invitation was to come down to Hog Hill, to his writing room over the studio, and see what happened. It was all very exploratory, I thought, well I better not go unprepared, so I took a bit of a song I'd been working on that I thought he might like, and I think he did the same. My song was 'Veronica,' the first song that we worked on. The second was a song of his called 'Back On My Feet,' which had a shape to it already. And I added some bits, wrote some more lyrics, and we knocked those two off. And I think the fact that we did start with these gave us a bit of confidence."
The second disc of the Flowers deluxe edition is comprised of nine songs from those initial acoustic recordings from 1987 up in that room above McCartney's studio in East Sussex.
Unfortunately, "Veronica" was not included in this set, and neither was the song "Pads, Paws & Claws," which wound up to great effect on side two of Spike.
These recordings have been a cherished snag on the black market for over two decades now, but in their newly released package it's even further evident just how electric the chemistry was when McCartney and Costello collaborated, something we first glimpsed when the pair performed Let It Be favorite "One After 909" at a concert for Prince Charles in 1995.
[youtube https://www.youtube.com/watch?v=WOCQIxv-Rqg&w=560&h=315]
"909" is one of the most Everly Brothers-sounding songs in the Fab Four canon, and when you listen to tracks like "Twenty Fine Fingers" and "Don't Be Careless Love" you can clearly hear the influence of Don and Phil in these skeletal acoustic demos that appeared to be the place where the two Liverpudians felt the most simpatico.
When you consider the shared sense of acerbic wit that both Costello and John Lennon possessed in their songwriting, it shouldn't come as a shock when you hear about how so many music critics were quick to compare the McCartney/MacManus union to that of the team who brought us "A Day In The Life" and "Hey Jude."
"I didn't want to think too hard about the how like or unlike it was writing with John Lennon, because I don't think I would have been able to do it at all," Costello explains in the FITD liner notes. "I think it's pretty obvious I was a Beatles fan, and I was a fan club member, but that's not the guy who's been asked to work with Paul McCartney."
McCartney, meanwhile, was originally looking to just put out a record of songs as a reason to embark on a world tour in 1989 and 1990. But internally, something in the air seems to have inspired him to make take advantage of the opportunity to make those sessions even more meaningful once Costello entered the room. Or maybe it could have been early copy of George Harrison's Cloud Nine he might've heard prior to thinking about his next studio move that lit a fire under his butt to create something as great as what his former guitarist cooked up with ELO's Jeff Lynne.
"I say the trick about it all is to get on well with someone," McCartney explains in the liner notes. "You can sit down and write something with somebody and it can be perfectly adequate, but getting on well with someone is the thing. So I was glad that he had Liverpool roots so we could both toss around about it. I knew he had been influenced by The Beatles—I could tell that from his music. I had a feeling we would get on well. This was more of a collaboration than say with Michael Jackson, or Eric Stewart, as it was more extensive."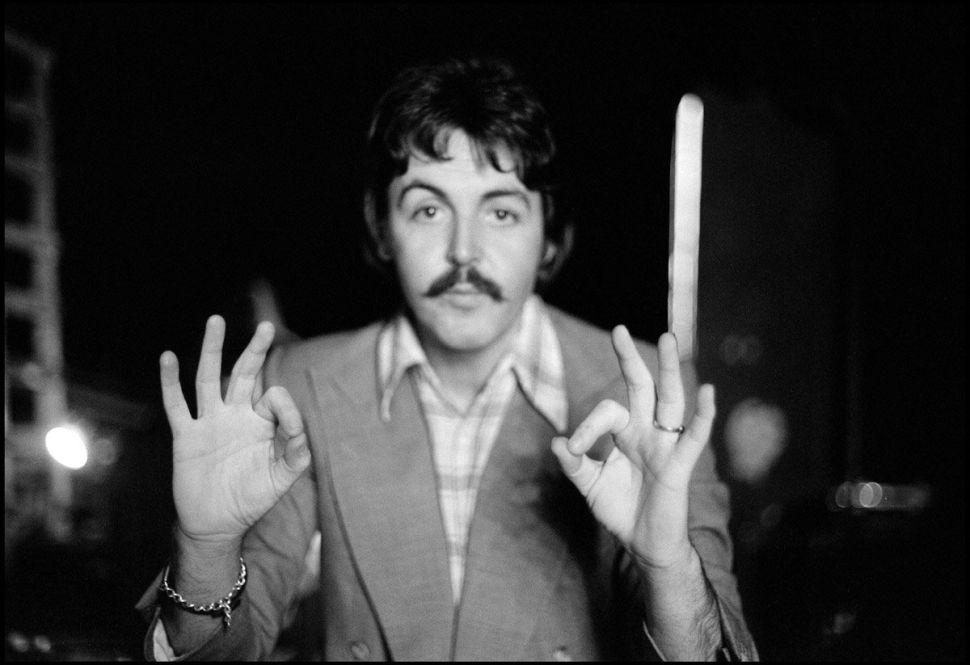 In 1989, Costello was still very much a modern act, only 10 years removed from his 1977 debut My Aim Is True by the time he entered Hog Hill to begin sketching out songs.
Hearing him collaborate with McCartney today is almost like discovering the album he made with The Roots. When that news broke about the existence of Wise Up Ghost in 2013, it went off with a bang because it was such an interesting pairing you knew nothing but good things could become of it. Same thing when McCartney hired Nigel Godrich to produce his 2005 masterpiece Chaos and Creation in the Backyard.
The convergence of Elvis—earning himself a small hurricane of press at the time by signing to Warner Bros. and then dissing his label with the Spike cover art—and McCartney, who desperately needed a proper comeback from the double barrel critical fail of 1984's Give My Regards to Broad Street, both the film and the album, and 1986's even worse Press To Play, was a surefire recipe for reinvention.
McCartney is quick to note just how much inspiration they could feel in the air while recording with Flowers in the Dirt with Costello.
"With Elvis, it was a new thing," he states in the reissue liners. "Having said that there are similarities—he's got a bit of Lennon in him."
Listening to these nine songs from the sessions released for this box set—both the acoustic versions comprising disc two and the 1988 full band takes on disc three—any moments that were perhaps too Lennonesque for Paul wound up on either Spike or Costello's vastly underrated 1991 LP Mighty Like A Rose. Particularly "So Like Candy," a venomous waltz that doesn't quite come off as mercurial with McCartney on lead vocals. Other songs from the sessions, like "Mistress and Maid" (which appears as a downloadable "cassette version" on the box set) and "The Lovers That Never Were," would turn up on McCartney's otherwise unlistenable 1993 LP Off The Ground.    
[youtube https://www.youtube.com/watch?v=6CeC4XC4gdQ&w=560&h=315]
"The division of spoils from our writing was pretty even," he admits in his 2015 book Unfaithful Music & Disappearing Ink. "Paul put four of our songs on Flowers in the Dirt, while 'Veronica' and 'Pads, Paws & Claws' had always been intended for me to sing and appeared on Spike. 'So Like Candy' was probably more my kind of song anyway, so I debuted it at the London Palladium a year after it was written, and it was recorded for the album Mighty Like A Rose, along with 'Playboy to a Man' that I sung through a rusty metal pipe, which sounded just as good as you'd imagine it would."
By the time both Spike and Flowers in the Dirt were announced and dropping singles in '89, the two songs that would become the biggest hits for each LP wound up being the two tunes that were inherently the most Beatle-esque of the bunch.
"Veronica" was a song which, despite its rather heavy lyrical content about Costello's grandmother suffering from Alzheimer's Disease, nevertheless charged across the pop charts as the singer's most infectious hit since "Every Day I Write The Book."
And then there was "My Brave Face," the lead single from Flowers was an absolute juggernaut of Fab Four formula punched up by Elvis's pub-punk prowess and a shiny coat of era-appropriate production. It's a tune that stands tall with the absolute best of the Macca solo songbook to this day.
"If someone had turned up to write songs with me and tried to get me to rework 'Allison', I'd have probably chased them out the door," Costello explains in Unfaithful Music & Disappearing Ink. "But as half the world's songwriters gleefully plundered The Beatles' musical vocabulary, I shouldn't see why Paul should have to go out of his way to avoid it. Or as he later said in an interview about our songs, 'If anyone's allowed to do it, it's probably me.' "
And where you'd think that McCartney would have been a little possessive about creative control in a situation collaborating with one of his old group's most prolific acolytes, according to both men it was actually quite the contrary.
"I quite enjoy that, relinquishing control," admits McCartney in the Flowers liner notes. "I have the reputation for not liking to, it's natural to assume I wouldn't. Why would I relinquish control to Elvis, this young upstart? But actually, I did it quite happily."
"One talisman of the past that did make a welcome reappearance on those sessions was Paul's Höfner bass," reveals Costello in Unfaithful Music & Disappearing Ink. "The Höfner was retrieved from a cupboard, a set list still fixed to the narrow body with yellowing Sellotape. He let me look it over. The neck wasn't exactly straight, but when he plugged it in and started to fly around the fretboard, Paul sounded utterly like himself on that instrument. It was used for the rest of the sessions, and when Paul agreed to overdub a bass part on my recording of 'Veronica,' he arrived at AIR Studios toting the Höfner in his case like a real session man, and played a couple of beautiful bass parts in just a handful of takes."
"I had thought I had outgrown it," McCartney states in the press release announcing the Flowers box. "I started playing it again and never really looked back. It's great that Elvis encouraged me to take it out."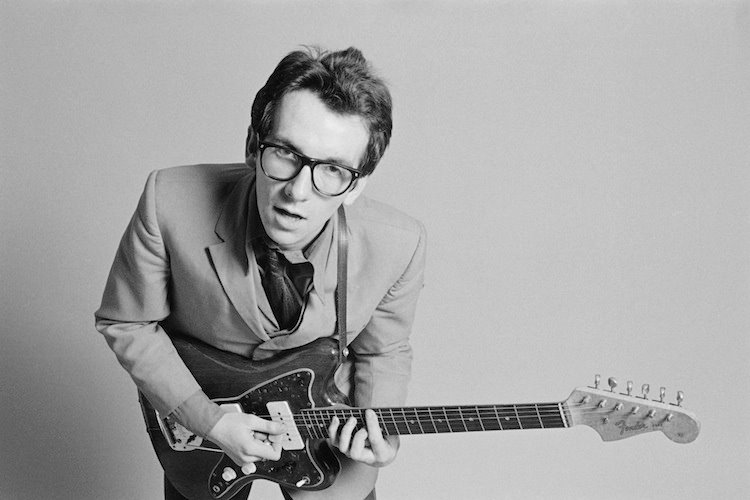 When Flowers in the Dirt was finally released in June of '89, it was indeed the best McCartney solo album since Tug of War, despite having a few too many cooks in the kitchen. But the production power team of Trevor Horn, David Foster, Steve Lipson, and a young Mitchell Froom along with the expert musicianship of a new group that included former Average White Band multi-instrumentalist Hamish Stuart, ex-Pretenders guitarist Robbie McIntosh and longtime Macca keyboardist Paul "Wix" Wickens helped turn out an exciting collection of tunes beyond the EC/PM union.
It was all perfectly counterbalanced by some of McCarnety's purest songs of the era, including the McCartney-esque ballad "We Got Married" (featuring David Gilmour on lead guitar), the reggae-flavored mid-tempo cruiser "Rough Ride" and the album's second best song "Figure of Eight," which was one of the highlights of the following tour when it was performed live. Beatles architect Sir George Martin, meanwhile, graces the gorgeous "Put It There" with his trademark string arrangements.
Another important point of poignancy with this Grammy-nominated LP is its cover, the beautiful painting by Linda McCartney from a series of works from where Flowers gets its name. The book that features the entire series is indeed a stunning highlight to the super deluxe edition of the record.
However, for as great of a comeback Flowers was, the bassist himself points out the demos between himself and Costello indeed deserved their own spotlight.
"These demos are red hot, hot off the skillet," McCartney says in the Flowers liner notes.
"And that's why we wanted to include them on this boxed set. What's great about these songs is that they've just been written. So there's nothing more hot off the skillet as I say. So that was the kind of great instant thing about them. I hadn't listened to them in ages, but when I did I knew we had to put them out. We made a little tape and sent them to Elvis, who loved them, too. We said we should put out an EP or something, and now the moment's finally arrived."