Pippa Middleton and James Matthews aren't letting the honeymoon phase end just yet. After their May 20 wedding at Englefield Estate, Berkshire and the ensuing celebration at the Middleton family home, the newlyweds jetted off for the first leg of their vacation.
After a stop at LAX, they arrived in French Polynesia, where they stayed at the Brando resort near Tahiti—the very same luxe eco-friendly hotel where Barack and Michelle Obama vacationed earlier this year.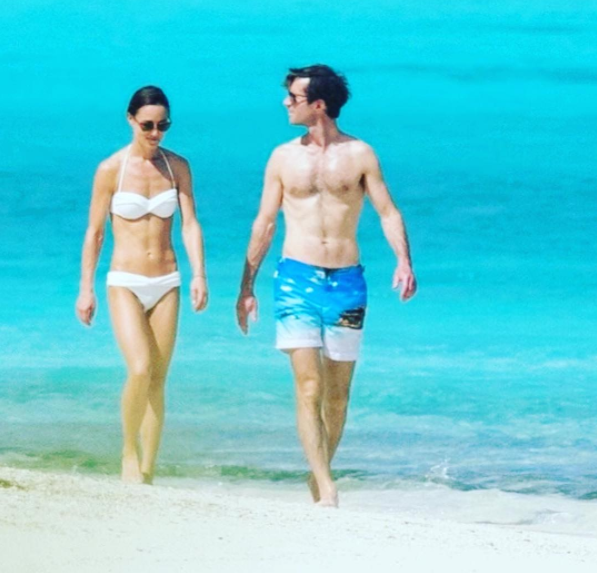 Now, Middleton and Matthews have arrived at their second honeymoon destination, in Sydney, Australia. The pair were seen strolling around Sydney Harbour and jogging through the Botanical Gardens. They were also spotted while boarding a water taxi in front of the waterfront Park Hyatt hotel, where the couple is reportedly staying in either the Opera suite or the even more luxurious Sydney suite.
From the water taxi, the two then boarded a seaplane that is said to have taken them to the Cottage Point Inn for lunch. Aside from lavish meals, the new couple found some time to partake in a few athletic activities.
The Duchess of Cambridge's sister is known to love skiing and biking, and she and Matthews were spotted paddle boarding, à la Michelle Obama, while in French Polynesia. While in Sydney, it wasn't all lunching and sightseeing—she was also spotted scaling the Sydney Harbour Bridge.
It's not yet clear how long the pair is going to stay in Australia, as they are apparently heading to New Zealand after their Sydney pit stop. Guess they'll miss Prince Harry's arrival in Australia next month, when he visits to celebrate Sydney hosting the 2018 Invictus Games.