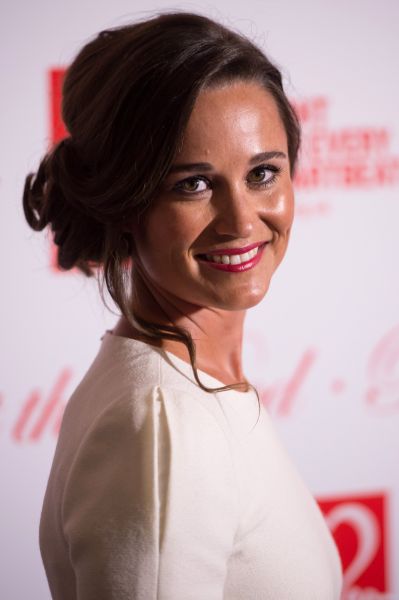 Pippa Middleton is in the final stage of wedding preparations, as her nuptials to James Matthews will take place in less than two weeks, on May 20.
She already went on her bachelorette ski trip in Méribel with Kate Middleton (ahem, her "hen do"), and there's been much speculation about her dress designer (expected to be Giles Deacon) and even the florist (Chelsea's Lavender Green).
Details have emerged about official roles in the wedding for Princess Charlotte and Prince George, and there are still whispers about whether or not Prince Harry will be permitted to bring girlfriend Meghan Markle to the actual ceremony, and not just the reception that is reportedly taking place at the Middleton family home in Bucklebury, which is just a few miles from the church.
And seeing as her older sister's wedding was an actual royal affair, we can see why Pippa wants her day to be perfect, including the venue. Indeed, two days after Middleton and her parents were seen visiting St Mark's Church in Englefield, Berkshire, where the wedding will take place, work was seen being done to the main gates of the grounds, per Daily Mail.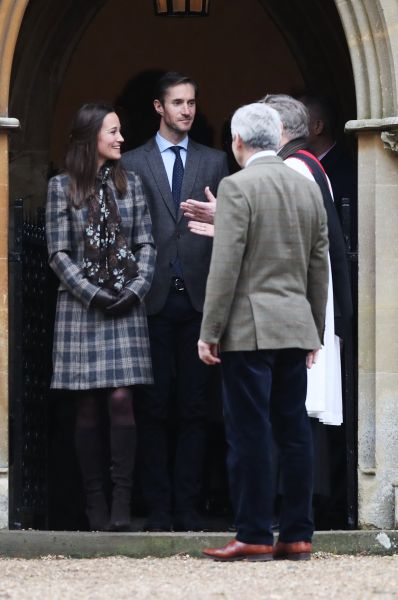 It seems a little close to the wedding date for this touch up, but understandable Middleton wants the locale to be in impeccable condition. The renovations are at the main entrance of Englefield Estate, where the 12th century church is located. Last week, the entrance was seen covered in scaffolding, while a sign at the entrance says "road closed" and states that work will continue until May 8.
The arched gateway is already "newly refurbished," according to Daily Mail, and looks "noticeably cleaner and brighter." Perhaps Pippa asked the Duke and Duchess of Cambridge for tips—after all, they're dealing with some palatial upkeep of their own, also known as Kensington Palace renovations.