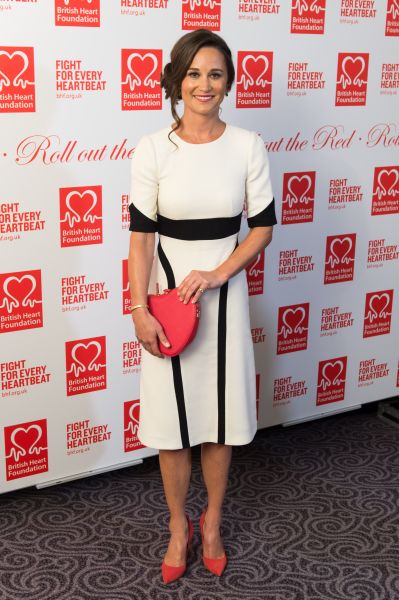 Start your weekend informed with a dispatch on the top fashion news of the moment…
Doubly dressed: The official countdown is on for Pippa Middleton's wedding to hedge-fund manager James Matthews and more details about the big day have surfaced. Including this odd one: Apparently guests have been asked to bring two outfits, one for the nuptials and one for the reception. Seems like this will be a very stylish affair. via Harper's Bazaar.
Perfect pair: Gigi Hadid and Tommy Hilfiger have something good going for them. When the model creates clothing for the Americana designer, fans of both go wild. So it makes sense that the duo is renewing their contract, at least for another two seasons. via WWD.
Creative appointment: It seems Roberto Cavalli has a new creative director, following the abrupt departure of Peter Dundas in October 2016. The relatively unknown Paul Surridge will be taking over; his CV includes prior design stints at Calvin Klein and Burberry. via Pret-a-Reporter.
Retouched…or not? According to a new legislation that has been enacted in France, publications must provide disclosure on images that have been photoshopped. The law was passed in 2015 but is going into effect now; it also includes a provision that models must have a doctor's note ensuring they are healthy, before booking a job. Dazed.
Major purchase: Watch out LVMH, Coach is coming for you. The brand, which already owns Stuart Weitzman, has just purchased Kate Spade in a $2.4 billion deal. It looks like they are angling themselves to become the first major fashion conglomerate. via Vogue UK.