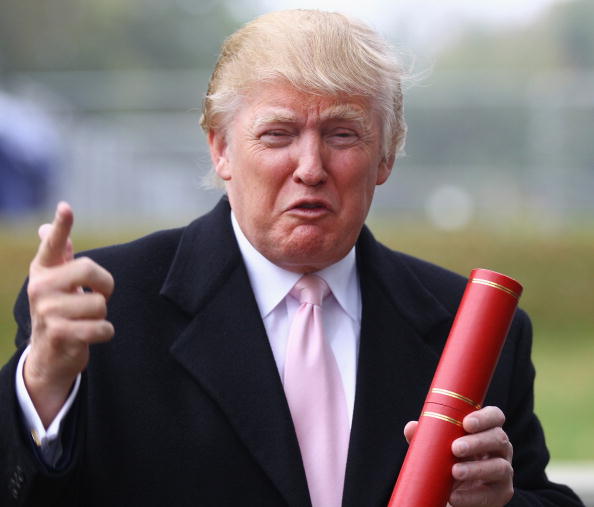 President Donald Trump has been under immense scrutiny in recent days over his firing of FBI director James Comey—members of Congress are criticizing him on Twitter, and his staff is literally hiding in the bushes to avoid reporters.
But today, the Trump conversation pivoted to another controversy—and this one was much funnier.
Last week the president gave an interview to The Economist about (surprise) his economic policies. The magazine released a transcript of that interview today, and one particular exchange from it went viral:
That's right—President Trump told the editors of The Economist that he had coined the phrase "priming the pump."
The Twitter trolling began almost immediately, starting with the wonderfully sassy Merriam-Webster dictionary:
The internet in general had a field day as well—journalists noted that Trump had actually talked about "priming the pump" in interviews last year:
Of course, the fact that Trump is talking about "priming the pump" at all implies that debt and deficits will rise during his presidency, which runs counter to his campaign promises. But he claims this approach will lead to economic growth in the long run.