Despite months of speculation about when Prince Harry and actress girlfriend Meghan Markle will wed, the two are rarely spotted in public together. And if they are, it's from a blurry paparazzo's lens, seemingly miles away from the happy couple.
Of course, they're super private royals with strict privacy rules dictated by the Queen, but one would think they'd want at least one photograph available to the public before their inevitable marriage. It's like a couple announcing their wedding on Facebook, with no photos to prove they were ever together.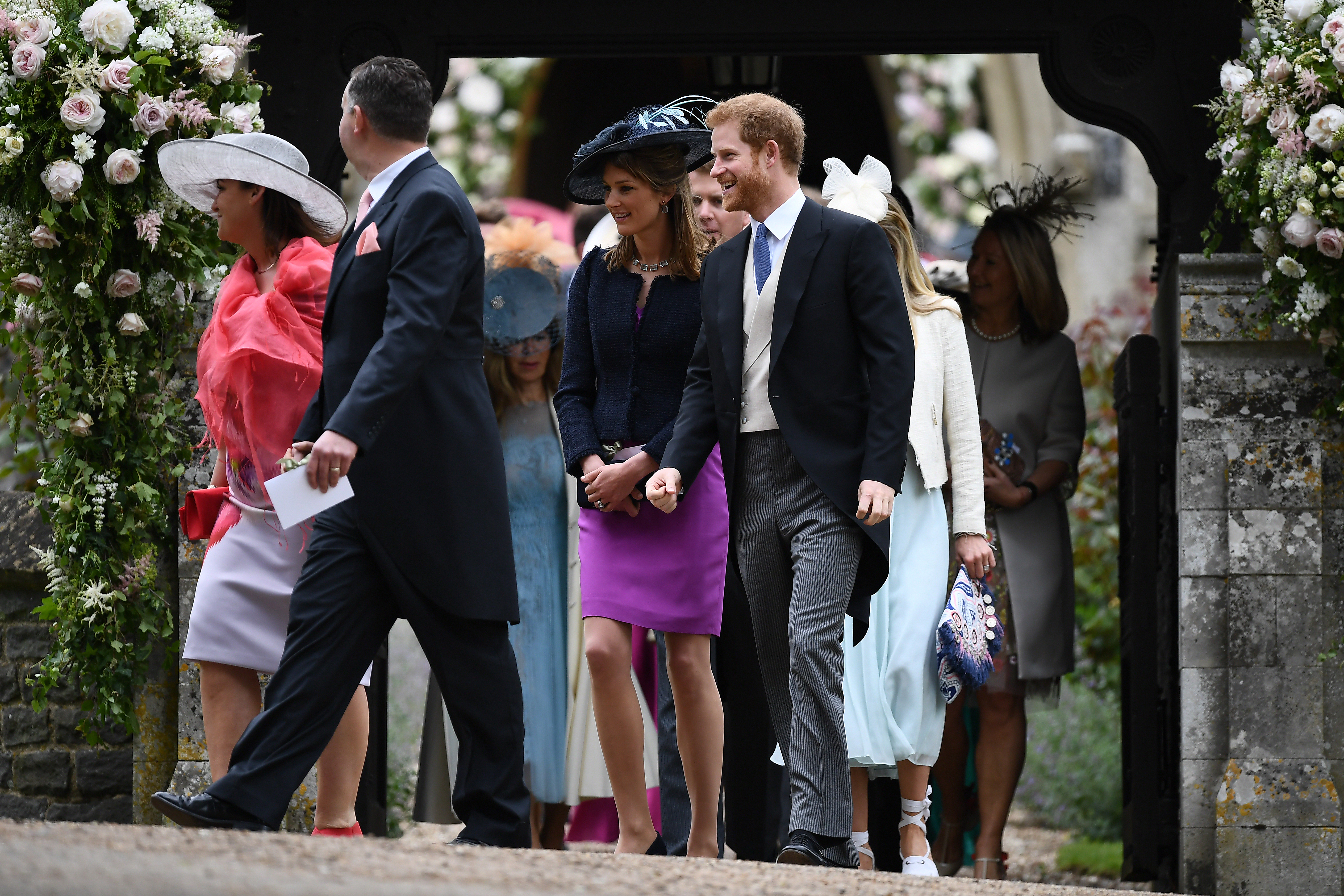 At Pippa Middleton's much-anticipated wedding over the weekend, Markle made an expected appearance. The lone photograph features the two in a car, with Prince Harry playing chauffeur. The only other photos of them were particularly blurry shots of their Caribbean vacation, a matching beanie moment, a snogging session at a polo game and now, an exclusive look at their carpool.
While the polo pictures were considered controversial because the public is used to the Duke and Duchess of Cambridge steadfastly avoiding PDA, it's simply because they're often together for work purposes. Prince Harry and his older girlfriend are more likely in public together because they're on vacation, as she has yet to join him for his philanthropic efforts; although, if they do marry, she certainly will be by his side at plenty of work related events.
Despite whispers that a rule was changed specifically so Markle could attend the wedding ceremony, she did not appear. Instead, she arrived later on Saturday night for the reception at the Middleton's family home. Even though Prince Harry attended the ceremony without her, he still snuck in through a private entrance with Prince William, avoiding the prying eyes of press.
One reason the two tried even harder than usual to not be photographed could be because it was Pippa Middleton's big day. Perhaps after her gown received so much attention at her sister's wedding, the family realized the focus should be on the people actually getting married.
While there were no photos from the wedding party, there wouldn't have been the chance to snap the pair together, since they were seated apart. Pippa Middleton mandated that all couples sit separately, with no exceptions—not even for royals heading towards the altar.