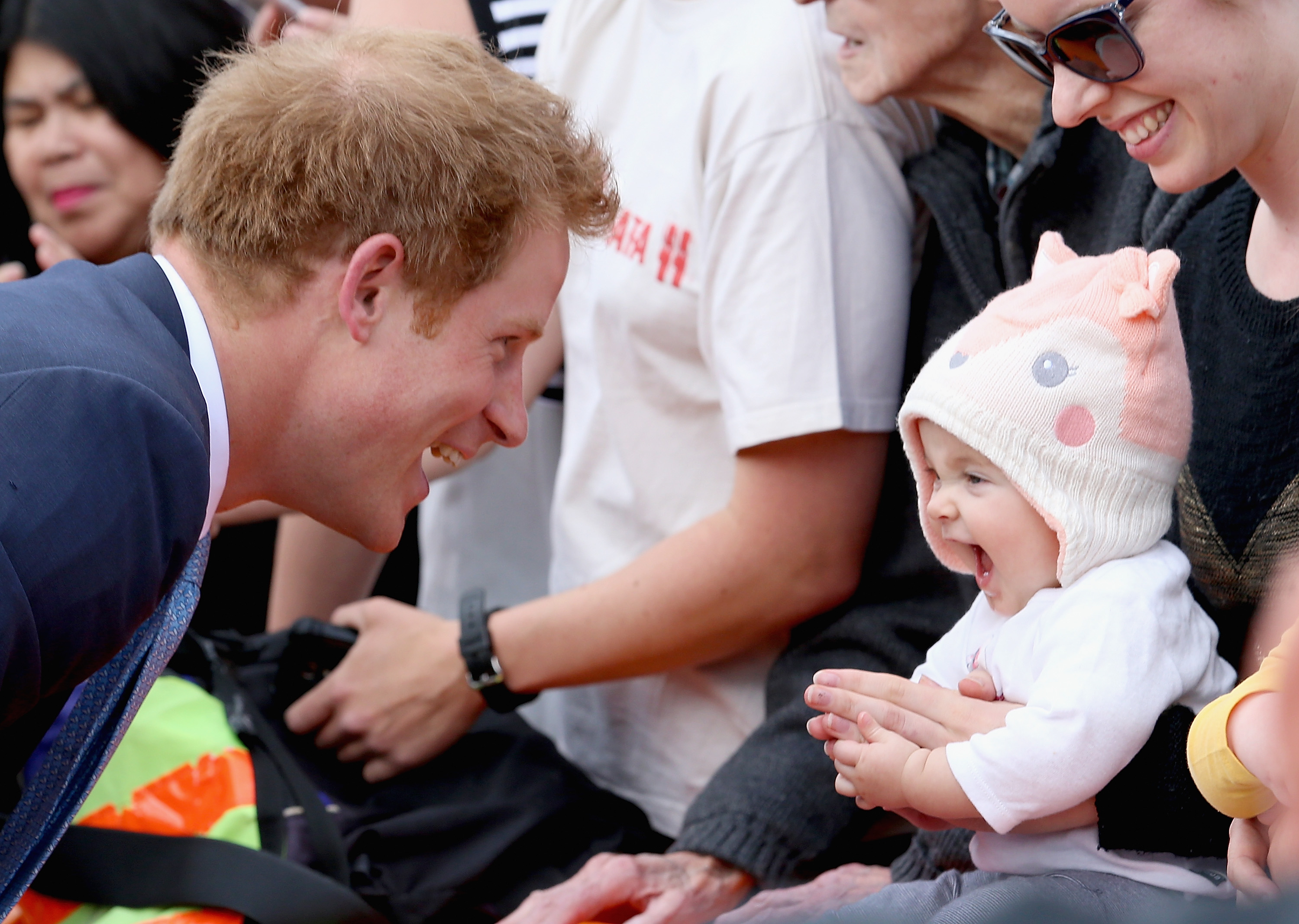 Prince Harry has seemed like a different person in public lately, whether he's been speaking out about mental illness or his mother. And on Tuesday, he continued his philanthropic efforts by paying a visit to two young siblings who are fighting Batten disease, a fatal genetic condition.
The prince stopped by to visit Ollie and Amelia Carrol at the London hospital where the brother and sister are staying. Their parents updated their Facebook page with details of the royal drop-in.
Prince Harry previously met Ollie, who's now 6, when he won the "Most Inspirational Child" award at the WellChild Awards. Ollie has trouble standing, but was able to give Prince Harry a hug during the ceremony. Ollie later wrote Prince Harry a letter, thanking him for their time together.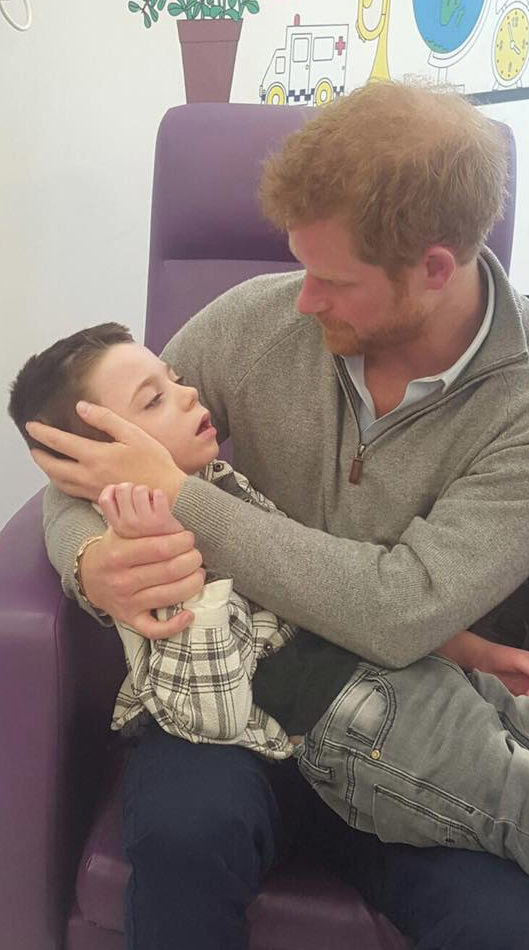 Shockingly, Prince Harry didn't respond with a personal note. Instead, he responded in person, by visiting the hospital for an hour. "It was truly incredible to watch him with our children and to have the opportunity to talk with him about our journey with Battens," the Carroll family shared on Facebook.
Prince Harry recently opened up about wanting children of his own, as soon as possible. These photos and the family's remarks show he's certainly well prepared.