Prince George might be the future King of England, but his two-year-old sister has the edge when it comes to a certain kind of influence. In fact, Princess Charlotte's influence is worth more than her brother's.
As business valuation consultancy firm Brand Finance told Marie Claire UK, the littlest Cambridge's net value is approximately £3 billion, which comes to $3.86 billion, while Prince George's influence is closer to £2.4 billion ($3 billion).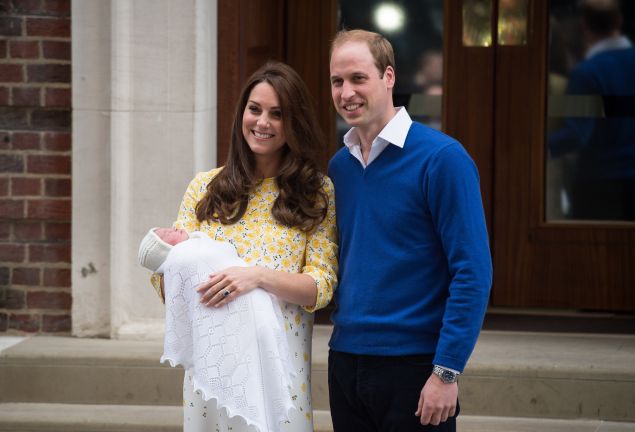 The "Princess Charlotte effect," as it will inevitably be called, began almost the moment the world was introduced to the young royal, on May 2, 2015. Kate Middleton stood in front of St. Mary's Hospital in London to reveal her newborn daughter to the world, and wrapped the adorable baby in a white wool shawl from GH Hurt & Son Ltd. The company then reportedly sold thousands of the blankets in just hours, with production doubling overnight, per Elle.
And how many newborns can claim they're fashion icons within minutes? But when your mom is one of the most stylish and emulated women in the world, perhaps that's inevitable…and we're already anxiously awaiting to see how this plays out at Pippa Middleton's wedding, with both Kate Middleton and Princess Charlotte's frocks.
The Princess Charlotte effect continued to show its power when Prince William and Kate Middleton released the cutest family photos ever from their ski trip, of the Duke and Duchess of Cambridge with their two children, as snow perfectly fluttered down. In the picture, Princess Charlotte is dressed in a white ski suit onesie and a pink hat that coordinates with a pair of pink fleece shoes. The bubble gum colored booties, from My1styears.com, subsequently received a 97 percent increase in sales, says Elle.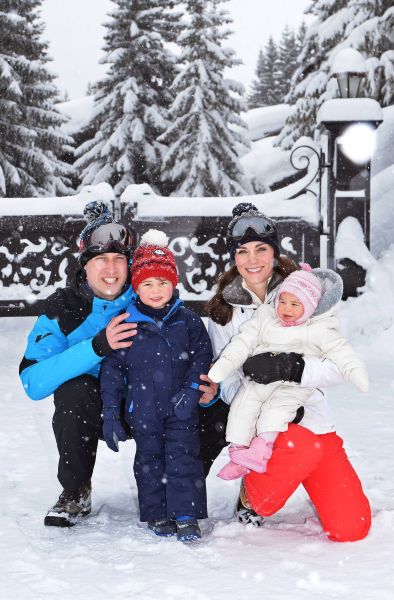 It's not that Prince George's stamp of approval isn't influential—let's not forget that the toddler is already impacting real estate. Ever since Kensington Palace announced he will be attending London's Thomas's Battersea School, there's been a surge in interested property buyers. The reason his sister's net value is technically larger, however, is apparently due to simply to the size of the men's versus women's fashion markets.
Still, neither Prince George nor Princess Charlotte are quite at their mother's calculated net value—Brand Finance estimates the Duchess of Cambridge's endorsement is worth closer to £4.7 billion, or $6 billion. It remains to be seen how Meghan Markle's influence will work with this, especially now that she's shut down her lifestyle blog.
One thing we don't believe got the truly royal approval? That "Princess Charlotte" Kensington Palace gift shop collection.