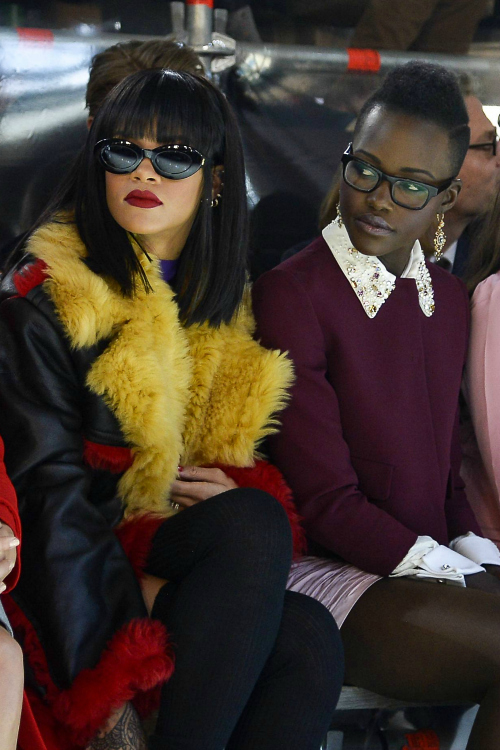 The world is nonsense and nothing makes sense anymore, so of course the Tumblr meme-turned-Twitter-frenzy over a picture of Rihanna and Lupita Nyong'o sitting next to each other at a fashion show looking like they're in a movie about scamming rich men together will become a real movie.
The original idea seems to have come from Elizabitchtaylor on Tumblr, but it was a tweet from @1800sSADGAL that got nearly 100k RTs and the attention of Rihanna, who said she was down and then put the ball in Lupita's court.
Next, the Twitter community set about securing promises from Ava DuVernay to direct and Insecure's Issa Rae to write the screenplay, both of whom responded in tweet form to say they would very much be in.
And now it's a real thing that's happening, reportedly coming to Netflix after aggressive bidding.
Rihanna will also presumably be playing a scammer in the upcoming Ocean's Eight, a heist movie with another dream team of female talent.
I hope the original poster of the meme gets some credit for concept, in which case I state here that I, Dana Schwartz, think Tim Burton's next film should stat Johnny Depp in some capacity, and if that comes to fruition it was all my doing.