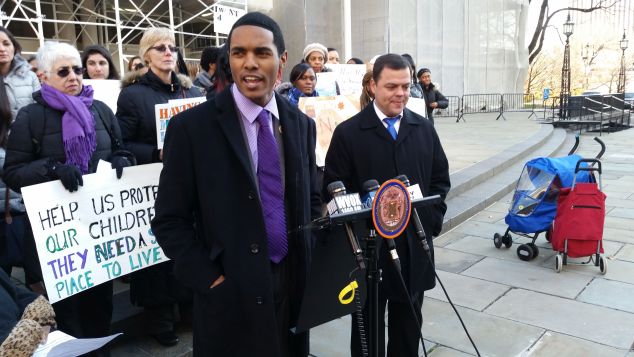 A new law set to pass the City Council this afternoon will require the Campaign Finance Board to send registered voters a four-year record of their appearance at the polls—in hopes that the notice will jolt citizens out of drooping participation in the electoral process.
Every four years, the CFB mails out a Voter Guide for local elections, providing background information on the candidates seeking Council seats and the offices of mayor, Public Advocate and city comptroller. The legislation sponsored by Bronx Councilman Ritchie Torres will obligate the CFB to coordinate with the city Board of Elections to send each recipient of the guide a history of all ballots they have cast in the intervening party primaries and general elections for state and federal office.
"Alerting people to their voter history will encourage more people to vote," Torres told the Observer. "Voting is what breathes life into our democracy; the decline in voting is what will kill it."
The councilman's office noted that 62 percent of voters in the five boroughs turned out for last fall's presidential election—but a mere 35 percent showed up to support a candidate in the April primary, even though 79 percent are affiliated with one of the two major parties.
And in 2013, voter participation dropped below 25 percent, its lowest mark in more than half a century.
The councilman acknowledged that part of his bill's intent is to embarrass voters into making more frequent pilgrimages to their polling place.
"None us want to be reminded of our failure to fulfill our most basic civic duty," he said.
The measure will take effect after this fall's local elections, meaning delinquent voters will have until 2021 to improve their attendance.