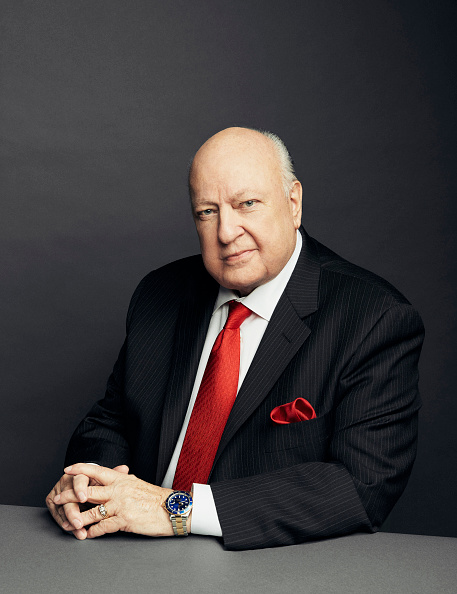 Roger Ailes, who built Fox News into a conservative media empire and was a consultant for several Republican presidents before being ousted in a sexual harassment scandal last year, died today at the age of 77.
His wife Elizabeth announced the news in a statement Thursday morning. The cause of death was bleeding on the brain caused by a fall at home last week.
The family statement called Ailes "a patriot, profoundly grateful to live in a country that gave him so much opportunity to work hard, to rise—and to give back."
Ailes was born May 15, 1940 in Warren, Ohio. He attended Ohio University, majoring in radio and television. His first TV job was as a producer for The Mike Douglas Show from 1965-68.
That show was also the occasion for Ailes' first foray into politics—in 1967 he had an on-air debate about television in politics with Richard Nixon. Nixon then put Ailes in charge of his television campaign for the 1968 presidential election. Ailes was later a media consultant for Presidents Ronald Reagan and George H.W. Bush—he also advised Donald Trump during his presidential campaign.
Ailes' most famous contribution to political consulting was the "Orchestra Pit Theory" for sensationalist media coverage: "If you have two guys on a stage and one guy says, 'I have a solution to the Middle East problem,' and the other guy falls in the orchestra pit, who do you think is going to be on the evening news?"
Moving from politics to media full time, Ailes was named president of CNBC in 1993. During his time there, he shepherded the launch of MSNBC (originally "America's Talking").
But it was at Fox News that Ailes truly made his mark. He was hired by Rupert Murdoch as founding CEO of the "fair and balanced" network in 1996. Throughout his tenure, he made right wing commentators like Geraldo Rivera, Bill O'Reilly and Sean Hannity household names—controversial politicians like Newt Gingrich, Mike Huckabee and Sarah Palin were also featured as guests on the network.
"If we look conservative, it's because the other guys are so far to the left," Ailes told The New York Times.
Fox passed CNN as the most-watched cable news network in 2002 and has stayed number one ever since—as of last summer, the channel had a higher daily viewership than CNN and MSNBC combined.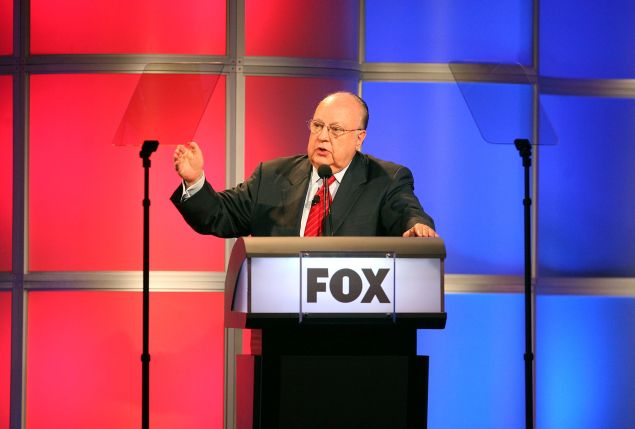 But with Ailes' influence came the scandal that ultimately led to his downfall. Gabriel Sherman, a former media reporter at the Observer, first reported on sexual harassment allegations against Ailes in his 2014 book The Loudest Voice in the Room—a female producer who had applied to work at NBC said Ailes would give her an extra $100 a week "if you agree to have sex with me whenever I want."
The controversy really gained steam in July 2016, when Fox News anchor Gretchen Carlson filed a lawsuit against Ailes alleging sexual harassment and wrongful termination. Ailes allegedly made frequent advances at Carlson—he reportedly told her during a private meeting that "you and I should have had a sexual relationship a long time ago."
This revelation started a flood—over 20 women in all accused Ailes of sexual harassment over the following month, including Fox News star anchor Megyn Kelly. Ailes ended up resigning from the network, taking a $40 million payout.
Since Ailes' exit, Kelly and Greta Van Susteren have left Fox, and O'Reilly was fired after a sexual harassment scandal of his own (his victims had been paid to keep quiet).
The Observer reached out to lawyer Nancy Erika Smith, who is representing several of the women harassed by Ailes, about how his death would impact pending cases. She responded with a six-word statement: "That's not a discussion for today."
Ailes is survived by his wife Elizabeth and son Zachary.