Following every RuPaul's Drag Race, the Observer gets the scoop from one of the contestants. Next up: Cynthia Lee Fontaine.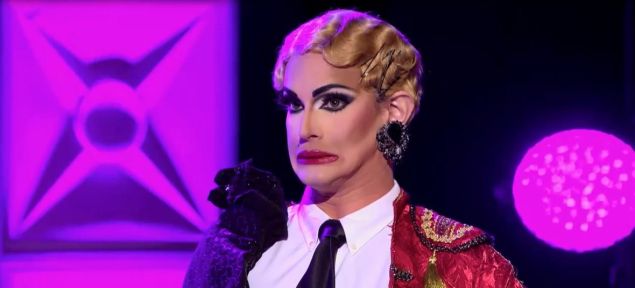 Observer: When and how did you learn that you were coming back?
Cynthia Lee Fontaine: The World of Wonder producers called me with the opportunity and it was the most amazing and unexpected thing. I immediately said yes. No regrets.
Drag queens can be very catty yet everyone talks about how sweet you are. How do you maintain your sunny personality?
Negativity is pointless, so I make a choice to be happy, to have a good time, to make people smile. I just want to have a positive attitude always.
How bad was the tension between Trinity and Eureka in real life?
It's nothing personal, but they are competitive queens as most of us are. You see that come out in the show. They're hungry for the win.
One of the first things you said last season is that you were known for comedy. What happened? Did you know the jokes weren't landing?
So much of what makes people laugh is a personal choice. Comedy is about choices, some of the jokes worked for the judges, and some did not. That's life, mi amor.
What was it like working with Charlie on that morning show challenge?
It was really good. We were two different personalities and styles, but that happens in every challenge and actually any professional setting. I love my sister.
Who did you think was your biggest competition this season?
Myself. Because I had this responsibility to come back knowing how the process worked, which gave me an advantage.
How did you feel when Shea asked if you coming back was a joke?
The girls were caught off guard and were reacting to the moment. There was no malice in her comment. I love all my sisters.
You and Shangela are the only queens who got to come back. Who would win a lip sync between you two?
I think it would be a "Shantay, you both stay" moment. She's an amazing performer and so am I!