Following every RuPaul's Drag Race, the Observer gets the scoop from one of the contestants. Next up: Nina Bo'Nina Brown.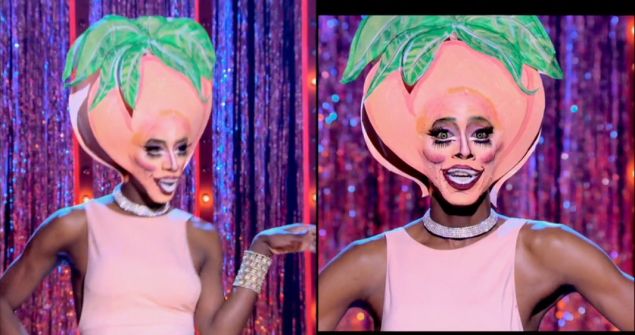 Observer: You call yourself Harambe's girlfriend. How did you earn that covered position?
Nina Bo'Nina Brown: That monkey look was fire! I had to represent for my husband. I don't think you saw anyone else on Drag Race giving you ape face, so I safely think that I earned the right to claim Harambe.
You are one of the most creative make-up artists the series has ever seen. Where did you learn your make-up skills?
I am completely self-taught. I think it comes from being an artist. I really love to draw and that's been a creative outlet for that I can easily apply to make-up.
How has watching yourself on the show changed your self-image?
It hasn't really changed my self-image. Allowing myself to have a positive self-image is still something I struggle with today. It makes it harder to watch myself on TV. I'm sure it's no surprise, but I'm critical of myself.
How are you dealing with all the hatred on social media, especially after last week?
I'm used to petty people, so I just give that right back to them. And, if they get out of hand, I'm pretty swift to block people too. I don't really let trolls get to me.
What are we as viewers not seeing  on screen that we should?
I'm actually a nice, sweet person that laughs. I don't know that people saw that on the show. I'm not always in a bad mood!
You mentioned that you were getting ready at different points to quit drag. Is that still a possibility?
If I said that, it was a joke. I love drag and I love what I'm doing.
If you had to get into some sort of make-up contest with Miss Fame and Kim Chi, who would you rather go up against?
Probably Kim Chi. I would like that challenge!
Did you think the judges' critiques of your last runway was fair? Did you consider maybe wearing white like a rabbit?
I didn't agree with all of their critiques. I think they said something about our dance routine, but I really liked what we did. As far as the outfit, the point of the look was to contrast the look of bunny and human. We could have added some additional elements like the tail, but It's not what I originally envisioned.