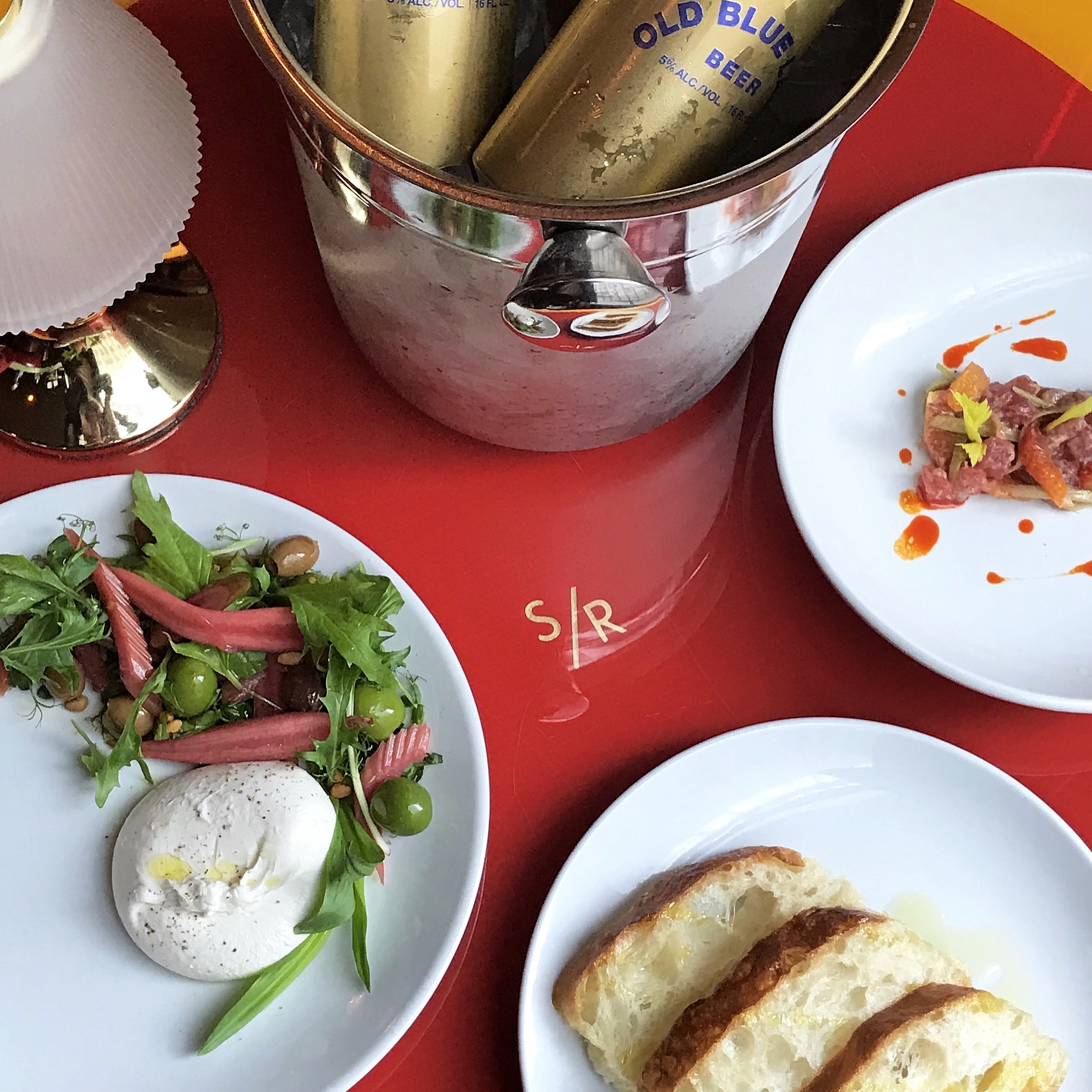 It might not seem like the best idea to open a New York destination with a dual personality. But that hasn't hindered San Remo, Soho's newest eatery. Starting at 8 a.m., the front café is buzzing with regulars picking up a cup of Lofted coffee and House of Waris Teas on the run, while the seats are filled with creative freelancers, tapping away at their computers. This is the vibe until around 6 p.m., when the restaurant and lounge starts serving food, and it continues until "late" (which means 2 or 3 a.m.), when the kitchen closes.
The front coffee bar is light and airy, with white and black tiles and plenty of natural sunlight streaming in from Lafayette Street. The back lounge space is quite a bit darker, with one long green banquette stretching from one end to the other, little red and yellow lacquered tables scattered throughout and an Art Deco mirror fanning out behind the fully stocked bar. The different portions of San Remo are as different as day and night. And that's kind of the point.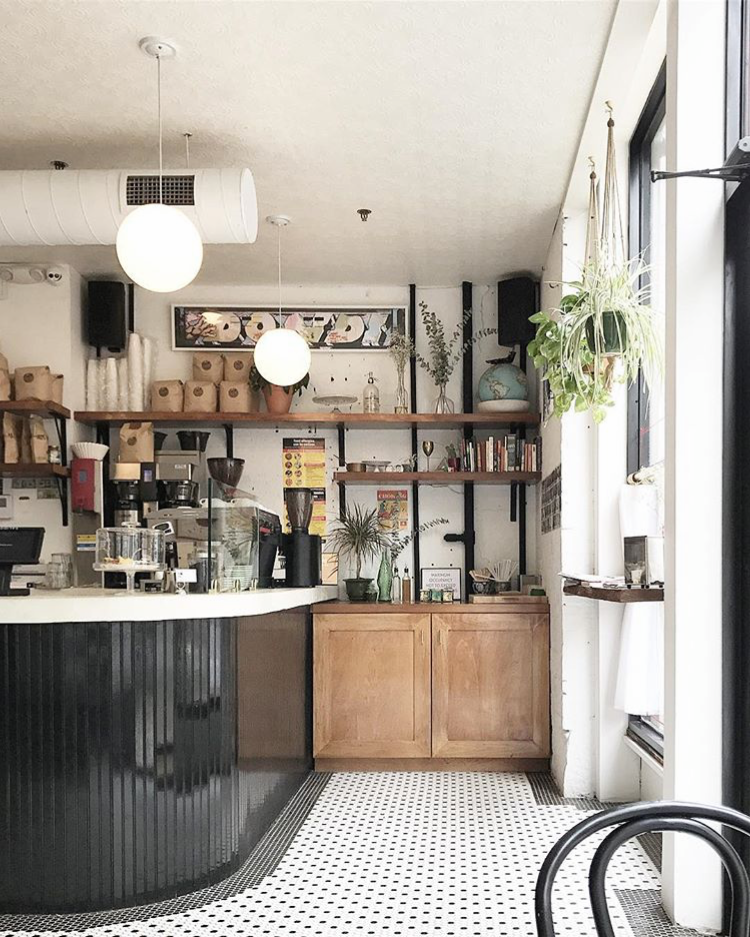 San Remo is named after the erstwhile West Village restaurant and bar that went by the same name, was owned by the mob and attracted a crowd of intellectuals including Jack Kerouac, Allen Ginsberg and Frank O'Hara. All that's left of the first San Remo is a plaque at 93 MacDougal Street, where it once stood. But Ben Kotler, co-founder of the new space with Alex Ulvsgard, has a distinct idea for his spot: "I opened San Remo to bring people together from different communities, varying from art, business, and entertainment to come together and integrate, cross pollinate and celebrate."
To facilitate that goal, he built a team of seasoned professionals that hit all those marks. The food is handled by head chef Aaron Schaub, formerly of Café Henrie. He's put together a brief menu of light Italian fare that doesn't skimp on flavors. There's a plump burrata, served as an antipasti with pepper jelly and a colorful rainbow of picked veggies, obviously served with a healthy chunk of bread, and the Italian grain salad, with a heavy dose of parmesan alongside fava beans, ramps and castelfranco, is a surprisingly substantial dish. The pan roasted halibut, served on a pastel bed of fava bean purée, is a lighter option, while the mushroom bolognese is a must-try, if only to personally confirm that the hearty bucatini dish is actually, truly vegetarian.
Dushan Zaric, of Employees Only and Macao Trading Co., is in charge of the beverage program. He whipped up an inventive menu, including the house signature, which combines Absolut Elyx with aloe liqueur, peach purée and lemon bitters, which just might be the perfect summertime beverage.
Dan Regan of Teddy's in L.A. and PJ Monte, a New York nightlife fixture, were tasked with the design of the place, from the vibe in the back room to the glasses on each table. Nemo Librizzi is the cultural director, the guy responsible for getting the photos of the Beastie Boys hanging on the walls, each of which was taken by Julian Schnabel. In fact, on a recent Thursday afternoon, Schnabel was Facetiming with Librizzi, making sure his photos were hung just right. Librizzi's next exhibit will likely feature the work of Futura 2000, a graffiti artist who rose to fame in the '70s.
The in-house curator wants to keep a highbrow feel to the work hanging on the walls of San Remo, which is why he's starting with bigger names. But that doesn't mean he's opposed to eventually including some younger artists or playing with some more conceptual forms of work. Librizzi is also looking to add guest lecture series, performances and book signings to the café's repertoire. And though it's not 100 percent confirmed yet, Librizzi is putting together a movie night, a double feature of vampire movies with Jim Jarmusch's Only Lovers Left Alive and Spike Lee's Da Sweet Blood of Jesus.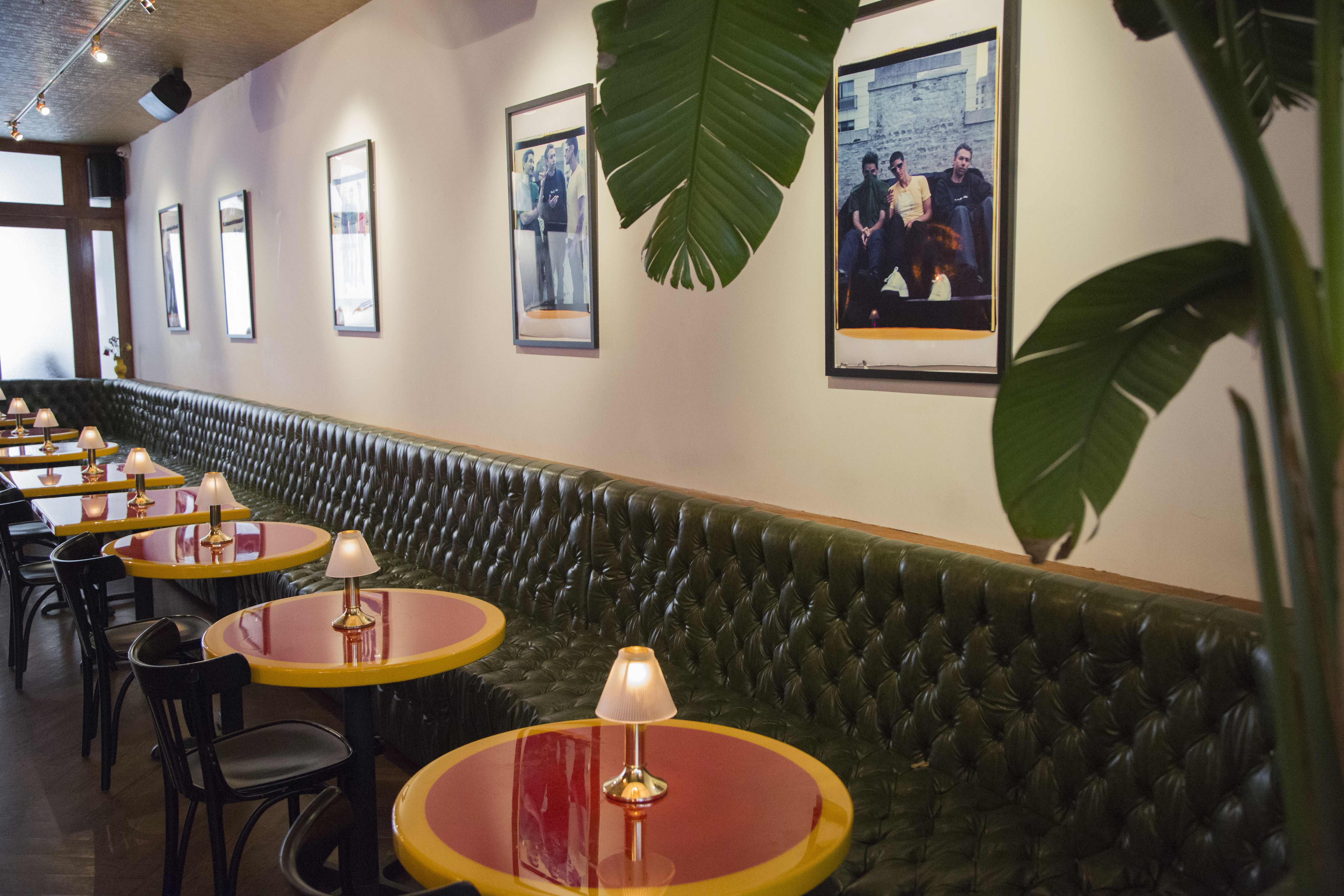 Just think about devouring those two films, with a plate of burrata and a bottle of rosé; it sounds like the ideal night.