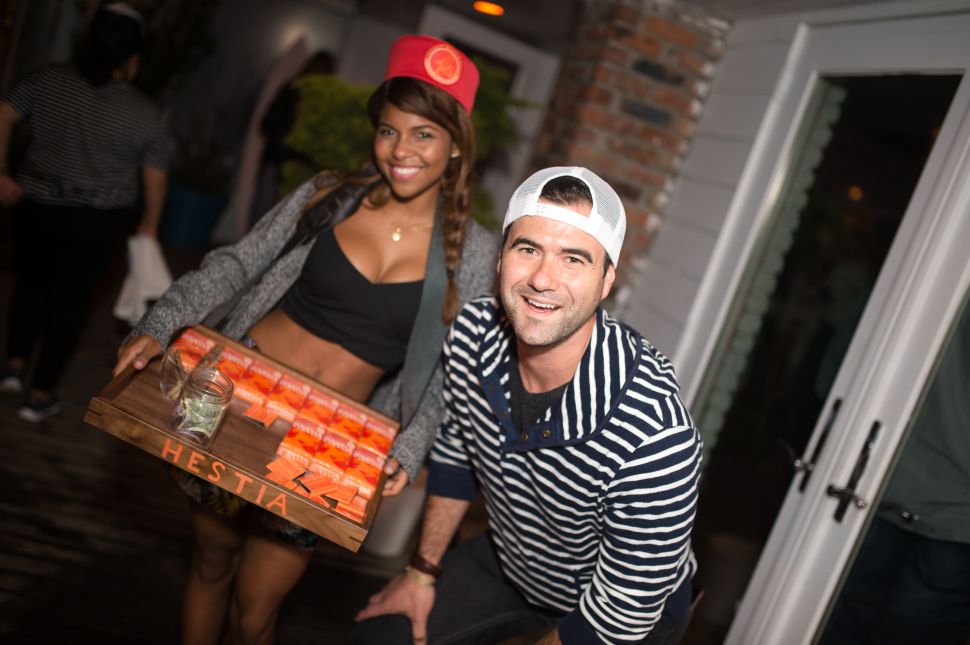 Disruption. It's the buzzword ingrained in the bedrock and investor presentations of just about every start-up company that dares to take on "the big guys." There's Dollar Shave Club, disrupting the shaving industry by offering a monthly razor replacement service which Unilever acquired for a staggering $1 billion in July 2016. There's also Chewey.com, hell bent on taking the pet food & toy business online, which was acquired by brick & mortar pet supply giant Petsmart just last April for $3.35 billion – the largest e-commerce acquisition in history.
But it seems one whopping "big guy" remains unchallenged, and his name is "Big Tobacco." Like Unilever or Petsmart, American tobacco behemoth Philip Morris has retained a stronghold on the nearly $500 billion worldwide tobacco industry since 1847 without any bold, young challengers daring to steal their market share. That is, until now.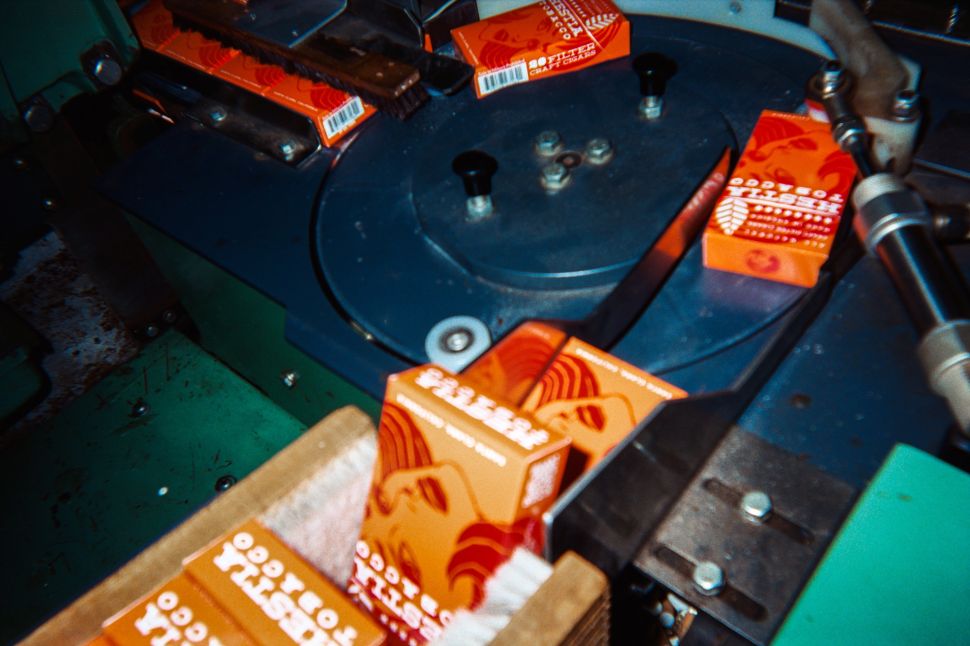 32-year-old David Sley founded Hestia Tobacco in 2013, after a two-year post in Valdosta, Georgia where he oversaw soybean trading for food processor Archer Daniels Midland. There, he befriended a group of farmers who, he found, had no interest in growing the profitable crop. Their original trade had been tobacco. "Growing tobacco is more like growing grapes for wine, there's an art form to it," Sley mused during a recent meeting in New York. "On the other hand, you just plant and fertilize soybeans, and it pays your bills."
It may be an art form, but it's one that comes at a high cost – namely, addiction – and despite a looming death threat known to smokers for decades, tobacco profits show no signs of slowing down. While in-your-face package warnings, stringent advertising regulations, and further knowledge of health risks have helped to decrease the overall number of smokers worldwide, steady price hikes on packs of cigarettes have only bolstered Big Tobacco's staggering revenues. According to Euromonitor International, American retail sales of cigarettes totaled more than soda and beer combined, with Big Tobacco reaping a profit of $93.4 billion in 2016.
In a world of green juice and fitness obsessives, introducing a new cigarette brand might seem like a losing man's game, but these numbers beg to differ, as does David Sley. To this lawyer-turned trader-turned entrepreneur, Hestia Tobacco is not unlike small batch pale ale or the $5 coffee served up by your local barista, both of which often tout an added sophistication through fine-tuned craftsmanship or local ingredients. To Sley, the same goes for Hestia. "What I do is produce the purest tobacco on the market," he said matter-of-factly. "You may not like it, but I'll take anyone to task for that."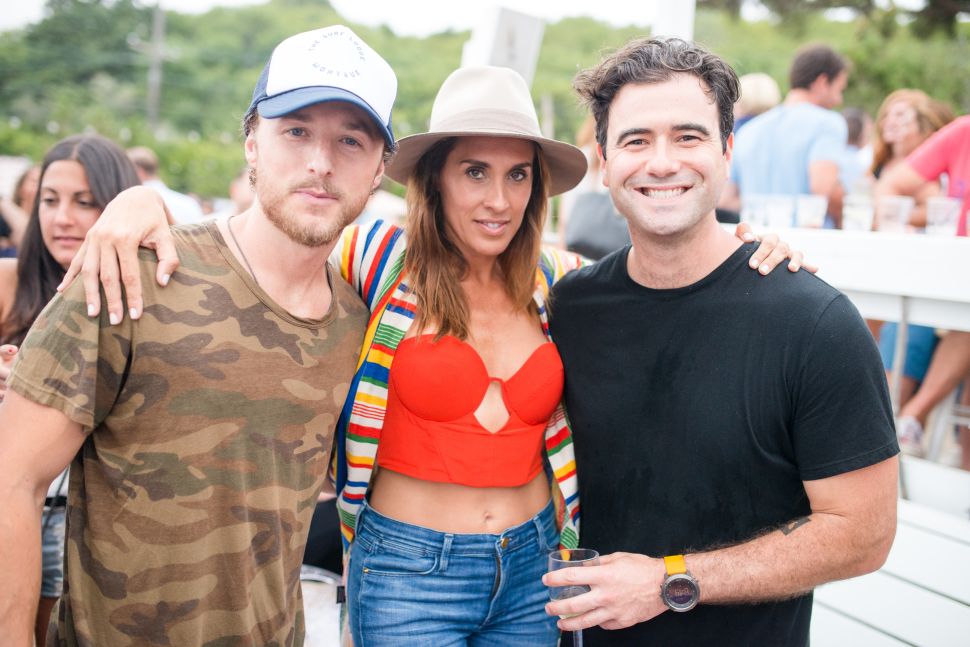 It's a narrative that has delivered well for Hestia. The signature orange packaging is commonplace during the summer months at rooftop bars and beachside hotspots like The Surf Lodge in Montauk, and the brand's vintage-inspired cigarette girls and guys are often placed among private events like movie premieres and nightclub openings, but it's far cry from where the product is being grown and produced.
Last year, Sley relocated from Manhattan to Durham, North Carolina, a stone's throw from his growers, most of whom he interacts with on a daily basis as he did in his days of trading soybeans. "You need a certain level of trust with your farmers, so I had to reconnect with them," he said. "I need to ensure my brand stays tied to my farmers and the Earth in a way my competition is not."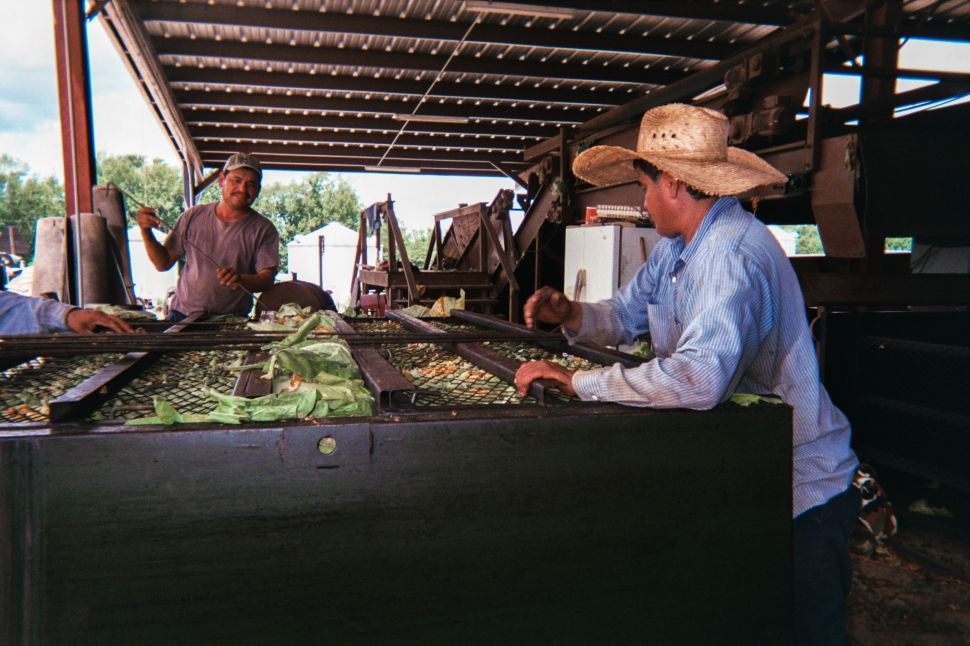 From seed to smoke, he oversees the brand as a lean one-man show, marketing Hestia Tobacco as the cigarette for occasional smokers. According to internal research, Hestia's customers smoke, on average, one pack every 5.7 days, rather than a "true smoker" who consumes one pack every day according to the Center for Disease Control. "Our customers are smart enough to know better, but choose to enjoy tobacco with a drink every now and then," said Sley. "Obviously I don't sell vitamins. Alcohol isn't a vitamin either, but it's something people choose to enjoy."
Some might expect to feel a sense of guilt when contributing, albeit in a relatively small way, to a worldwide vice, but such is not the case for Sley. "I get angry e-mails from people all the time, and everyone's entitled to their opinion, but I am always going to disagree with you since the people who are going to choose to smoke Hestia are not non-smokers, they're just choosing to smoke something else that's not as good," he explained. "So, in that way, I'm proud to provide an excellent alternative to the Big Tobacco products littered across the market."