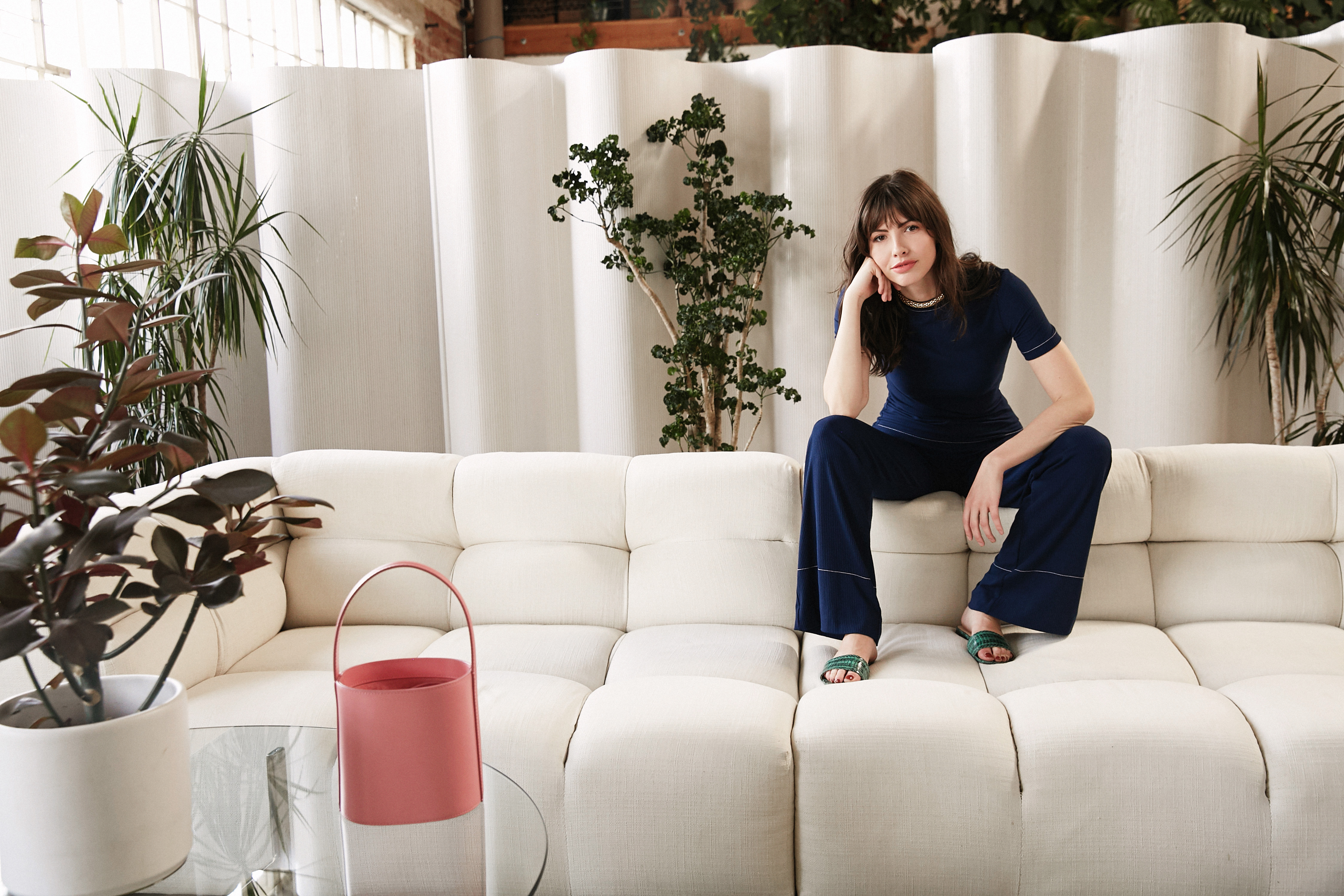 Still searching to find your summer 2017 aesthetic? Net-A-Porter has the salvation you're looking for, in the form of an exclusive capsule collection with Staud. The brand, which was started by Sarah Staudinger, who happens to be an alum of Reformation, is filled with all the silhouettes you will want to wear from Memorial Day to Labor Day…and perhaps even until Thanksgiving.
The luxury e-tailer has taken the jump as the first shop to carry Staud, a label that was previously direct to consumer. Since its founding in 2015, it has become well-known as an editor favorite and fashion insider's go-to. There are bell-sleeved blouses to lust over, bi-colored tank tops in the finest knit fabrics and a buttoned-up skirt, ideal for the most sweltering of summer days. There are 16 pieces in the collection all together, though perhaps the most notable items are the two bags.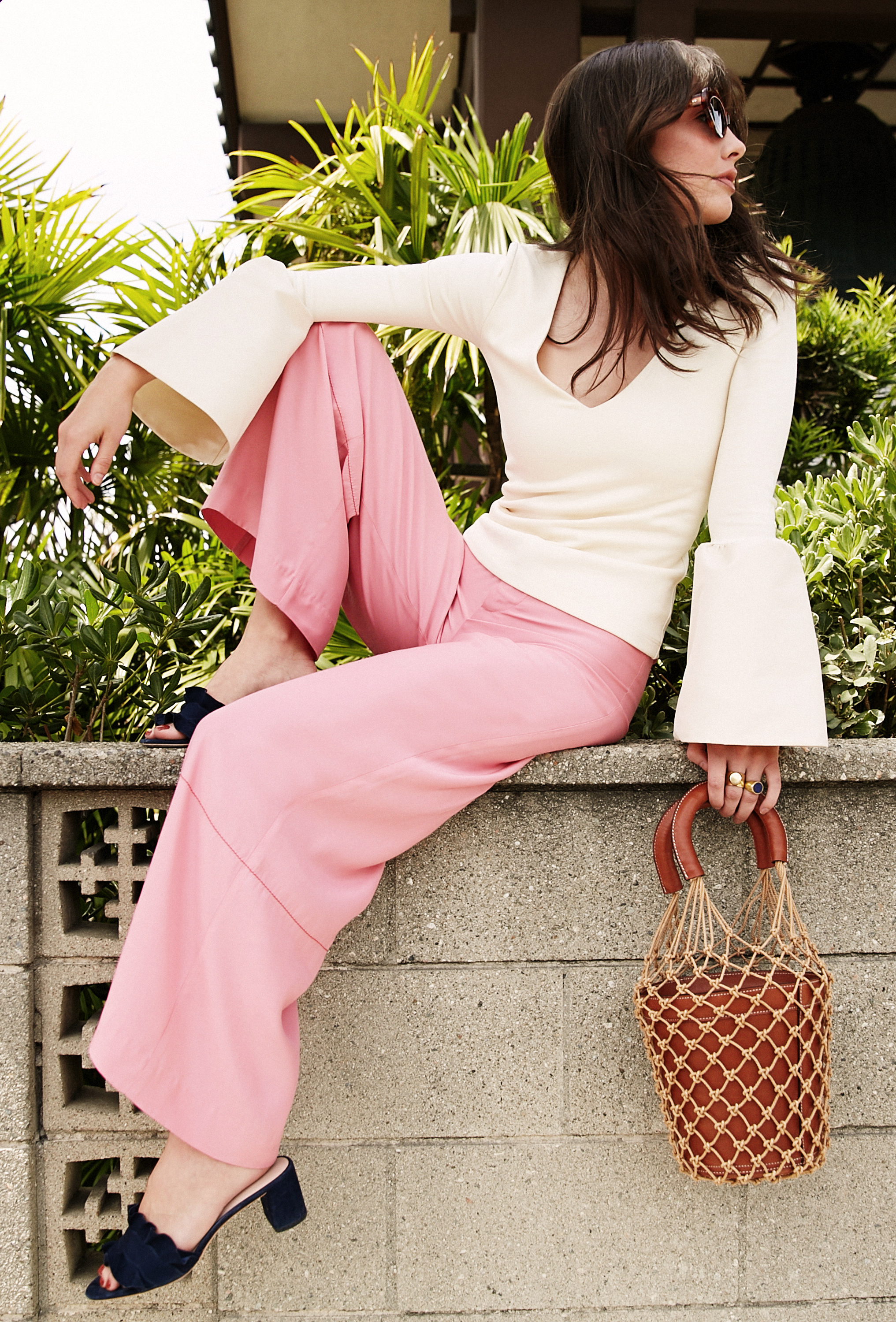 Offered in a perfect hue of millennial pink is the brand's signature Bissett Bag, which is a streamlined take on the bucket bag. It has also been reinterpreted in a more summery iteration, featuring sand-colored netting around a sumptuous brown leather bag, all finished off with a brown leather handle. These two carry-alls have all the potential for becoming the most in-demand bags of the season.
Best of all, this entire Staud collection is extremely affordable. Starting at $85, it will be both economical and aesthetically pleasing to provide your wardrobe with a seasonal refresh from this very cool brand.