So, I have never actually seen Arrow but I am a fan of abs. And so even though I've never watched the show, I am very familiar with the concept of Stephen Amell. For reference, this is Stephen Amell and his abs: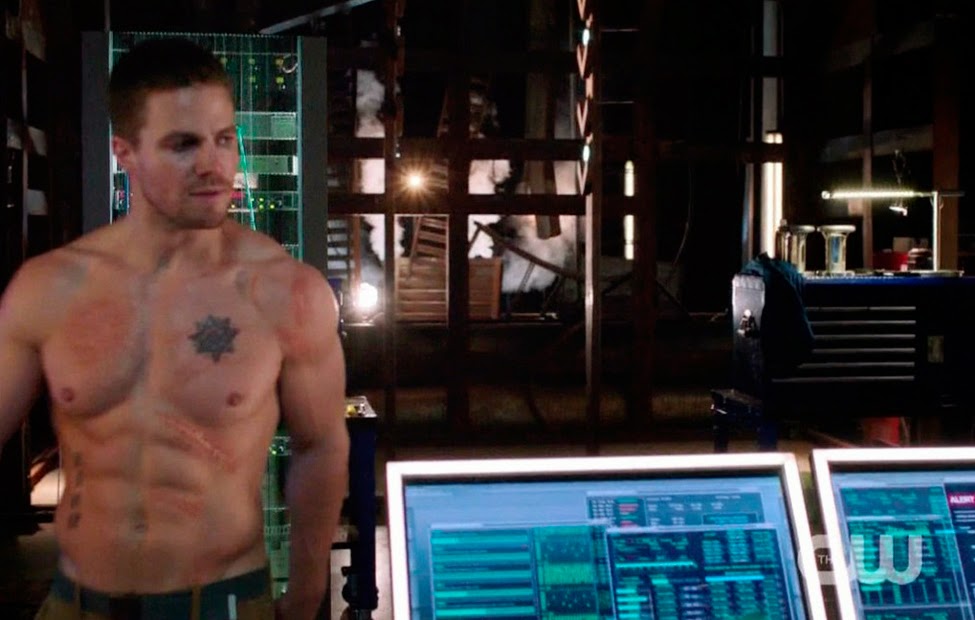 Stephen Amell decided to just prove to the world that he's not airbrushed by competing on the America Ninja Warrior course for Red Nose Day.  And when I say "competing on,"  I mean completely dominating. Guy literally does not break a sweat. When he (spoiler alert) finishes the course, he isn't even out of breath—he has a full on conversation with the hosts and then wants to show off on the salmon ladder which apparently is a thing Oliver Queen does to train on the show.
[protected-iframe id="ed0561c7f310e74b914f8759cb559b86-35584880-105013903″ info="https://www.facebook.com/plugins/video.php?href=https%3A%2F%2Fwww.facebook.com%2Fnbc%2Fvideos%2F10155363602595746%2F&show_text=0&width=560″ width="560″ height="315″ frameborder="0″ style="border: none; overflow: hidden;" scrolling="no"]
Turns out, Arrow has managed to stay on the air this long through the sheer force of Stephen Amell's core strength.
Watching this video is enthralling. I am hypnotized. It is like watching an Olympic athlete. Can Stephen Amell represent America in every event? I am embarrassed for anyone who ever competes on American Ninja Warrior from now on. They have weeks—months even—to train. This guy is an actor and he makes it look so easy I wouldn't be surprised if NBC just does away with this entire course and comes up with a completely new one.