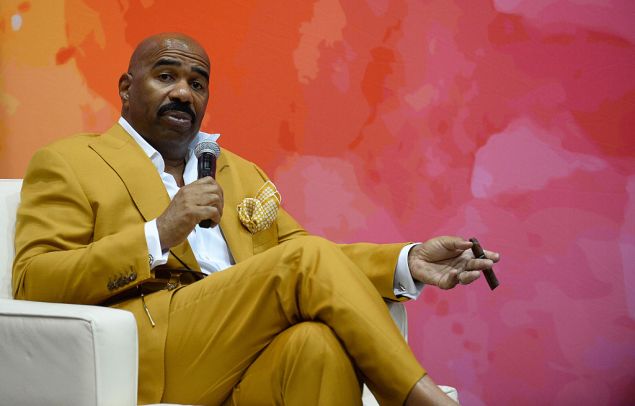 Earlier today, HBO and Sky announced a sequel of sorts to The Young Pope, titled The New Pope, in which His Holiness will not be 44-year-old-millennial Jude Law and his kangaroo sidekick Cardinal Pouches, but someone "in the modern papacy" with "a different twist than what would be expected."
As the world's foremost expert on popes both young and new, I'm here to say The New Pope should be played by Steve Harvey.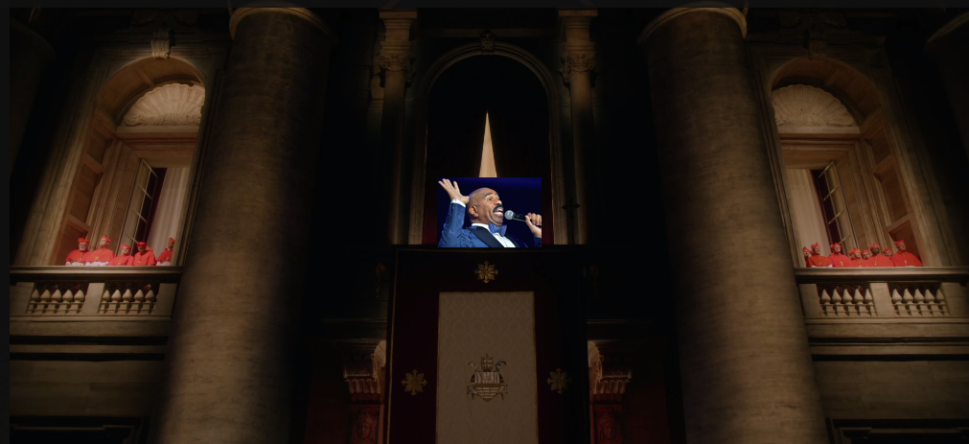 I mean, right? Mustachioed comedian and frequent game-show host Steve Harvey portraying a tyrannical leader of the Roman Catholic Church is the textbook definition of "a different twist than what would be expected." The Young Pope's "thing" was that Lenny Belardo was the youngest Pope in history. The New Pope's thing would be that the Pope is Steve Harvey now, and reacts to the sacrament of Penance and requests for Cardinalship like Steve Harvey reacts to dumb answers on Family Feud.
It writes itself. Wait, no, sorry, I should say that Steve Harvey himself basically already wrote the script for The New Pope, in the form of a leaked staff memo warning his employees not to musk up his personal space with their unwashed presence. He did not apologize for it because when The Pope does something, it's automatically moral. Choice quotes include:
IF YOU OPEN MY DOOR, EXPECT TO BE REMOVED.

Do not approach me while I'm in the makeup chair unless I ask to speak with you directly.

I promise you I will not entertain you in the hallway, and do not attempt to walk with me.
Now picture Steve Harvey saying all those words verbatim, but he's wearing a flamboyant robe and a big tall hat, holding a golden scepter, and every line is accompanied by a flash of lightning as an affirmation from God that Steve Harvey is the best Pope.
Are you seeing it yet? It's perfect.
The Young Pope loved drinking Coke. Steve Harvey loves drinking Coke. I could do this all day.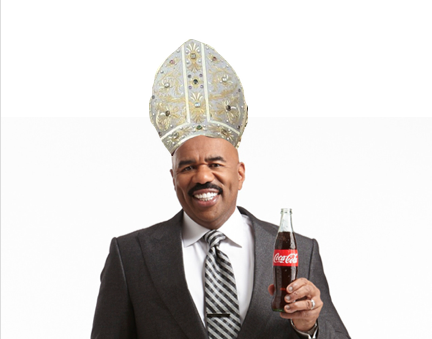 I mean, it won't be easy to fill the red velvet slippers of Lenny Belardo, one of the best TV characters in decades. Who could forget the time he dropped a baby, or the way he would exile elderly priests to Antarctica out of spite, or his trademark prayer-phrase, "you must", which he used to both murder a nun and create a baby: you must grant Esther a child, you must punish Sister Antonia, you must schedule an appointment.
Oh wait, that third one is a direct quote from Steve Harvey's staff memo. I rest my case. The New Pope should be Steve Harvey. No, The New Pope must be Steve Harvey.
*thunder clap*