Taylor Swift's "long list of ex-lovers" reads like a roster of who's who in Hollywood, with no discrimination based on age or type of fame (political dynasty, A-list actor(s) and boy band have all been deemed acceptable by her team herself, her squad and the paparazzi).
But now, it seems as though the superstar has taken the Observer's advice and is dating a normal human being, who hasn't quite attained a constant paparazzi-snapping level of fame (we also suggested Ed Sheeran and a Hemsworth, but both are now taken). Unfortunately, Swift's new beau is not a true normal, as he is an aspiring actor, but he's not famous yet—or at least famous enough (see: Jake Gyllenhaal and the werewolf in Twilight) to date one of the most infamous artists on the planet.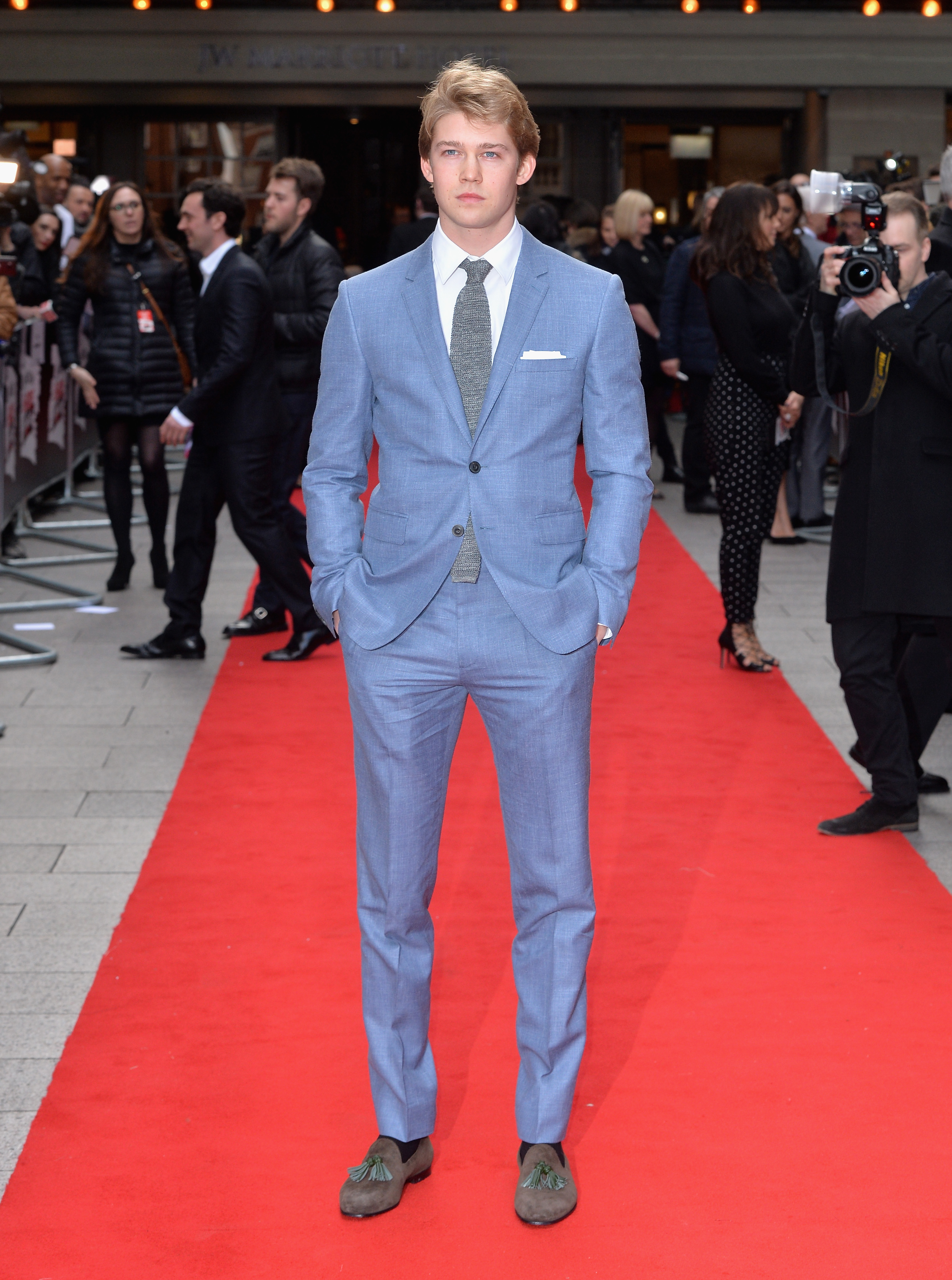 After her dramatic breakup with EDM DJ Calvin Harris following a summer spent atop a swan, she swiftly moved onto potential James Bond Tom Hiddleston in a whirlwind media tour romance. She took a quick break from swiping the dating scene, but now she's back, reportedly dating British actor Joe Alwyn. They've kept their relationship under wraps, as she's worn scarves and hats to hide her face in the early days of their relationship. Say goodbye to the days of Hiddleswift, and embrace Jaylor.
While Alwyn certainly isn't a household name yet (cue Googling "Who is Joe Alwyn?"), he's set to become one. He recently wrapped filming on The Favourite, starring Emma Stone, a former Swift friend, from the days before her squad lineup was set in stone.
Hopefully, Alwyn no longer lives with his mother, who's a psychotherapist. But hey, Swift is certainly used to being psychoanalyzed by the public, so a session with a potential mother-in-law can't be that bad.